So the first two days of the diet are honestly what I was looking forward to.
WAS.
So the premise of the first two days of the HCG diet (also known as Phase 1) is that you eat… AS MUCH. fat. as. possible. – While taking the HCG drops during your 'feasts'.
Why?
Because the HCG tells your hypothalamus to release fats.. but it takes a few days for the stored fats to come out. So meanwhile you need the fats readily available for the HCG to work on – otherwise you'll feel really hungry during the Very Low Calorie Diet[VLCD] (also known as Phase 2).
Craig from HCG Program Direct is a very wise source for help in this subject.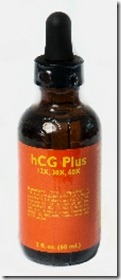 We talked over the phone here about what a good idea and what a not-so-good-idea is.  He really put it to me that I was to feel 'OVERSTUFFED' at all times of the day. 
He suggests to start this Loading Phase during the weekend – so it's easier to 'go out' and eat fried foods and fatty foods and to focus on eating vs. trying to get food in-between work and whatnot.
I thought to myself – NO Biggie!  I can eat like a pig – that's what got me here, right?
ha…! 
So Because Joe was gone for the weekend at the Men's Retreat, he took some vacation time for Monday and Tuesday, and we ate like pigs.
No. Really.
Thank God for Gift Cards and Coupons – it's how we planned our day.  We went to IHOP for breakfast, had Starbucks shortly after that – McDonalds for lunch, some sausage and cheese crackers for snack, Snuffy's Malt Shop for Dinner, and Oreos, cookies, candies and pretty much anything else we could find in the house that might be tempting during our diets.
That was day one.
That night – we both had belly aches (Like the Caterpillar!)
Then Day two I fried up some Bacon for breakfast, had some more snacks, cheese, sausage and crackers for snack – chipotle for lunch, snacks again, Papa Johns Pizza for dinner along with two garlic butter sauces…!  and then we could barely move.  Finally Joe went up to the store to get some nutrition type shakes with the highest fat content he could find… we were SO thirsty, but couldn't imagine shoving more food in our mouths – so we spent the evening downing a 6 pack of meal replacement shakes.  Ugh.
I was so full, I wanted to vomit.
I could definitely see how the HCG was curbing our apetite, and actually making us quite thirsty and craving water all day.
This morning, I weighed 6lbs more than I did two mornings ago before starting the loading diet.
yeah.  I think we did well.
Phase 2
What does Phase 2 have in store for us??
Phase two will last from 23-40 days. Joe is doing the 23 day plan, and assuming all is going well, I'm hoping to stay on for the 40 days to maximize my results… I have a lot of weight to lose. 
During this time we will eat apx 500 Calories per day – including and VERY limited to 3.5 oz of lean protein, up to 3 cups of a limited list of vegetables, a fruit, and a melba toast piece two times per day – along with the HCG Drops, Slim Support, 2 quarts of Slim Trim Tea and 2 quarts of water daily.
Doesn't sound like much, but along with this awesome HCG Diet Cookbook – the meals are well planned and easier than ever!