I made it a whole week – But not without some cheats – or as someone mentioned for me to say – REWARDS!!  (SHHHhhhh!!!)
I'm happy to report that through the HCG Program Direct diet I am down 8lbs since last Wednesday morning!
Therefore – I am loving my scale! 
Successes:
Down 8 lbs!!  I love the quick results on the diet.  I'm *sure* that number could have dramatically increased had I not cheated at all. 
There are some great things that I am learning through this program. I'm more aware of the areas where I need to work on with my eating habits, and learning about how to cook without oils and grease being my main 'flavor' of dinner.
Joe and I are talking through the ways that we can successfully accomplish a better eating regimen at home without constantly eating like we're 'dieting'.  The kids aren't really interested in what we're eating, so we have to make it work somehow without me cooking two meals for each meal.
Favorites:
So far I've found my favorite lunches to be regular lettuce salad with tomatoes, cucumbers and grilled seasoned chicken and my favorite dinner is extra lean hamburger with onion stuffed into a tomato and baked.  Yum.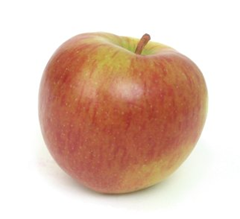 Apples are a life saver.  When I have to leave the house and I think I might be hungry, I'll grab an Apple – so I'm not tempted to stop somewhere to get food.  And they're in perfect season right now, which is awesome!
My scale is great as well – I got an awesome scale from Eat Smart which is so lightweight and thin – and just sits pretty in my bathroom – every morning it gives me happy numbers that get smaller and smaller each day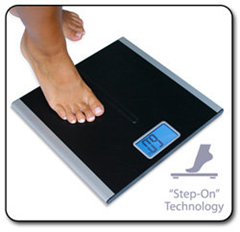 Check out EatSmart Products on Facebook  and Twitter @EatSmartScales
Overall:
Overall I'm not as stoked as I was when I started.  Mostly I imagine due to the yucky Cold that I just started getting.  I am curious if I had been eating normally if I would have been able to fight it off… but the kids got it as well, so I doubt it.
The diet is not easy, but as someone mentioned to me on twitter – a diet with results like this –  shouldn't be easy. 
For now I'm sticking with it and I'll continue to report what's going on!
If you're interested in trying out the HCG Diet – Check out HCG Program Direct. They've got great prices and awesome 24/7 support there to answer your questions or give encouragement.