I want to wish a very Happy Mother's Day to all of my mommy readers out there!! Thanks for helping to make this site amazing and continuing to support me in building it even better!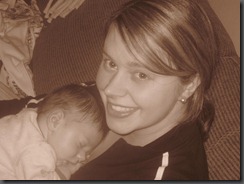 I don't want to make any of you all jealous – but Yesterday one of my best friends and I were able to celebrate Mother's Day together, without children.  Our sweet husbands decided.. (ok, actually her sweet husband decided – but my sweet husband agreed) that we would all go to breakfast together(which was more lunch time); and then they would take the kids from there, and set us free for the entire day.  They also informed us that we had a 'couples massage' scheduled at 5pm.
We decided to get some coffee first, then to get some $1.00 flip flops at target so we could go get a pedicure and not ruin it with socks and shoes over our pretty toes. Then we wanted to go shopping for shoes; but started running short on time.  We had a late lunch at Snuffy's Malt Shoppe (Yum!) and went to get our massage – then decided to share an appetizer for dinner and then go to see a movie.  It was an awesome day.

We came home, but the boys were pretty pooped out.  They were chasing around four kids all day long… hahaha!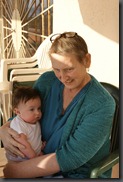 Today will be pretty low-key.  We're going to Church this morning; then probably to lunch.  My mom is coming home from her cabin today; so we might stop over there; and we might drive out to Joe's mom's grave also.  His mom died shortly after Mother's day two years ago from cancer.  We miss her a ton.
So happy of happiest Mother's Days to all of you moms out there!! Hope you all get some fun relaxing time to enjoy your families!