A few years ago, I was watching a TV commercial and saw the new Hallmark Recordable Story Books.  I about cried learning about them, because just a few weeks before I saw this commercial my Mother-In-Law passed away.  She was an an amazing woman who loved to read – Especially to her Grandchildren. I would have loved to have a book read by her for Andrew.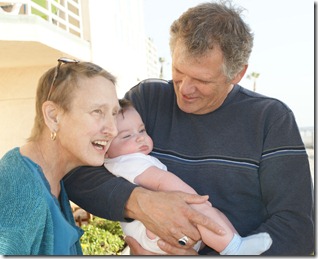 So over the past few years I have made it my personal mission to get a recorded storybook from each grandparent to both of their grandchildren so that they will forever have a story that is personally read to them by their grandma or grandpa.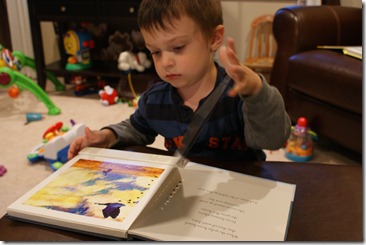 These are a perfect gift for anyone to give to a loved one – even if they're a bit older.  Because you just never know when they won't be there any more to read a book to them.
There are SO many great Recordable Story Books to choose from, you can also find them in the Hallmark Gold Crown Stores.
I love that you record the books and then you can lock your recording in.  Even if you have to change the batteries, the recording stays put.  You can unscrew the cover, unlock, and then record over the old recordings if you'd like – but otherwise you just leave the recording locked.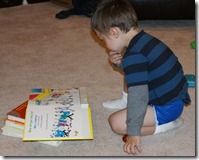 These books came in perfect time for me to review – Right before I left for BlogHer last month.  I was able to record all of them with my voice, lock them in – and the kids had mommy reading to them each night!
I made sure to add in my personal message either at the beginning, the end, or both places.  You can record whatever you want – and be as dramatic or fun with your voice as you would be normally with your kids.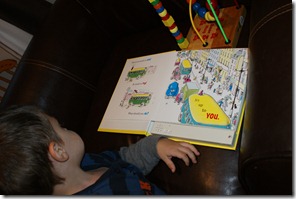 Joe recorded the Curious you in a fun dramatic voice, and it's often the book Andrew reaches for when he wants to hear a story.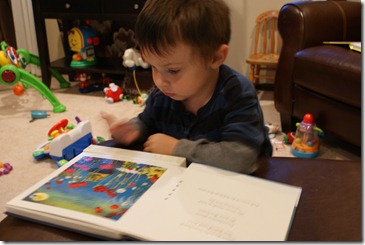 On the Night You Were Born is a little bit more of a serious book – hard to be dramatic with – but is a good one for sentimental purposes.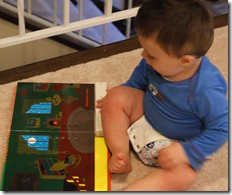 And Goodnight Moon – well that's a classic bed time story – You can hardly go wrong with that one if you want your voice to be heard before bed time every night!
We love the Hallmark books and will continue to invest in them just due to their pure sentimental value and enjoyment they can bring.  Perfect for a birthday gift, holiday gift – or any day gift!
A few other great ideas for this book would be for military families who are often separated, parents who travel, grandparents or other distant relatives, teaching your children how to read while they follow along your voice  – or even sending it the other way  – Having your children record the story and sending the book to a relative!!