Micah loves eating. He is little and wiggly though, and sitting at the table can be difficult, especially in our little motorhome. Mamas & Papas Baby Bud is a fantastic booster seat designed to grow with baby, keep your precious diner safe, and make mealtime more fun.
Mamas & Papas Baby Bud Grows with Baby
Just like the Mamas & Papas Baby Snug, the Baby Bud has a soft, removable liner to make it comfortable for small babies, and big enough for toddlers and little kids. The soft liner has holes for the seat straps and is easy to put on or take off. With it on, the seat is perfect for Micah's 10 month old body. When he gets older, it will be fantastic to be able to remove the insert and continue using the seat.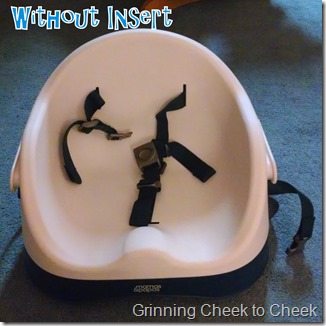 Mamas & Papas Baby Bud Is Safe
The Baby Bud has a 3 point harness that clips and releases easily to keep baby safe. It also has two straps to attach it to a chair: one underneath and one around the back. Finally, the four easy-to-attach feet are non-slip. Once it's on the chair, it's not going anywhere without an adult to move it.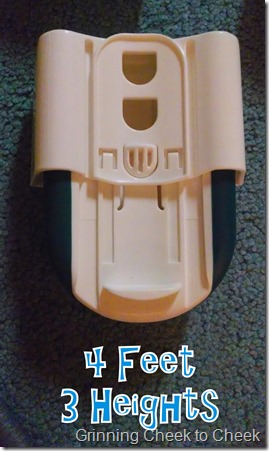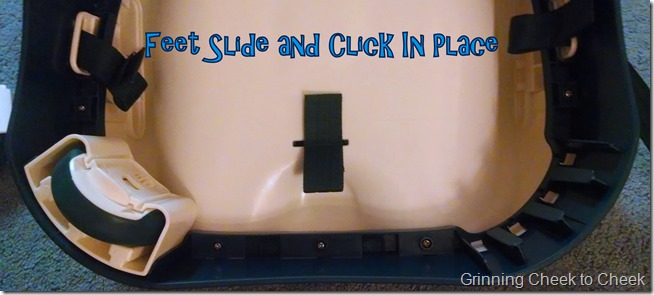 Mamas & Papas Baby Bud Makes Mealtime Fun
The four non-slip feet are also adjustable to 3 different heights, so baby can be at the right height for baby to easily reach the table. Or, you can easily slide on the tray for baby to eat or play right there. Yay for fun! Micah loves it.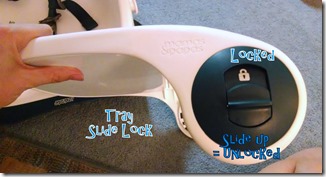 Another great mom point: the tray locks in place (super easily too!). And, it has a handle! I love this booster seat.
I honestly couldn't find anything I didn't like to be able to tell you all. Other than being a little spendy at $70 (similar to other highchairs), totally worth it for a portable chair that grows with baby, this is a fantastic baby chair.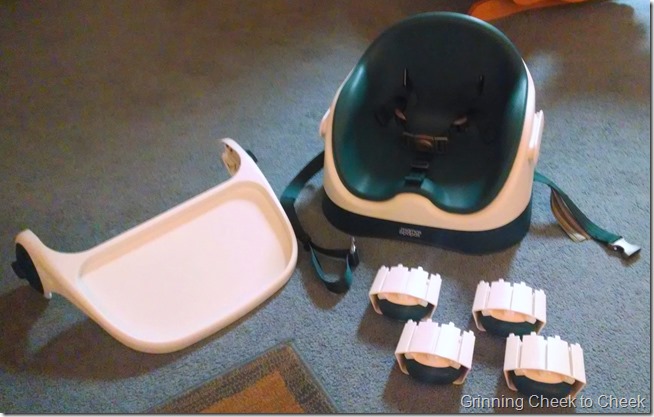 Available in 3 fun colors, check it and Mamas & Papas out online, on Facebook, or Twitter.