For Christmas we always like to incorporate a few books into gifts – it's great to give items that will help nurture your relationship with your children – and their relationship with God as well!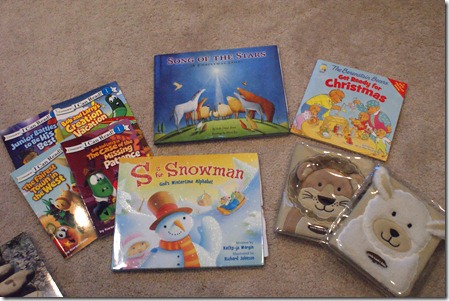 ZonderKidz is a great resource for these fulfilling books!
S is for Snowman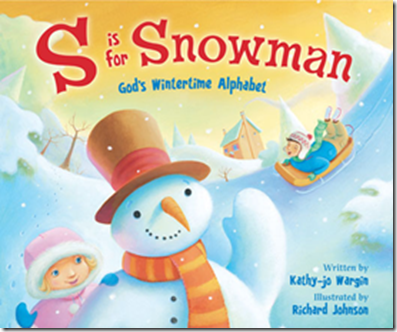 Never again should kids wonder what to do in the wintertime. Award-winning author Kathy jo-Wargin teaches young readers to celebrate the chilly months in her new book, S IS FOR SNOWMAN (Zonderkidz; $15.99).  This book offers a fun alphabetical list of activities for kids to enjoy when the mercury drops.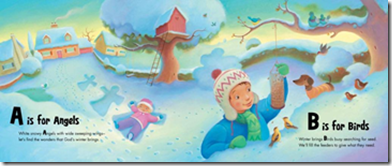 I love the pictures in this book – and how the ideas are endless for wintertime fun!  Andrew, Ethan and I are really going to have a lot of fun with this book!
The Berenstain Bears Get Ready for Christmas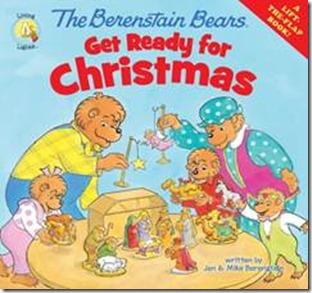 The mother and son writing team of Jan and Mike Berenstain has been teaching and inspiring children for decades. In their latest story, the iconic Berenstain Bears arrive just in time for the holidays with THE BERENSTAIN BEARS GET READY FOR CHRISTMAS (Zonderkidz; $6.99). In this new book, the family finds fun and adventure as the bears attempt to assemble the family Nativity scene.
We Love the Berenstain Bears and all their stories.  I remember reading them when I was a child – and just know that my boys will love them too!
Song of the Stars: A Christmas Story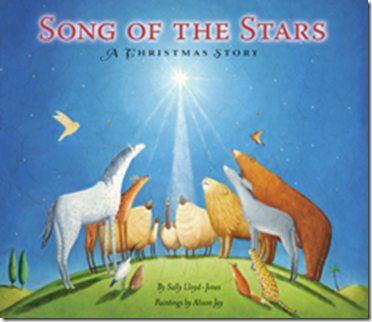 As the holiday season approaches, bestselling author Sally Lloyd-Jones offers young readers the opportunity to rejoice in the marvelous story of the birth of Jesus through her beautiful new picture book, Song of the Stars: A Christmas Story (Zonderkidz; 15.99).
This is a great story to read over and over again for the several days prior to Christmas – to share with your children the whole story behind Christmas!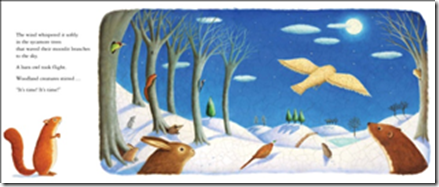 Veggie Tales: I can read
Bob, Larry, Junior and many other beloved VeggieTales characters return with more fun-filled stories that teach children strong Christian values.
In four vivid new books, hitting shelves just in time for the new school year, beginning readers will be enriched with lessons from their favorite VeggieTales characters, while also learning the fundamentals of reading with I Can Read!'s simple text format.
At $3.99 each, these are great books for your child to get into reading with!  My boys aren't at that stage quite yet, but they do enjoy listening to the Veggie Tales stories!
Little Lion's Bible and Little Lamb's Bible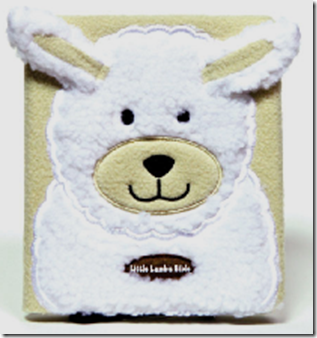 The Little Lion's Bible and the Little Lamb's Bible are a great gift for babies and young toddlers.  With textures kids love, the warm and fuzzy covers of both board books will spur a love of key bible stories.  They contain words children will understand and colorful artwork to spur their imaginations.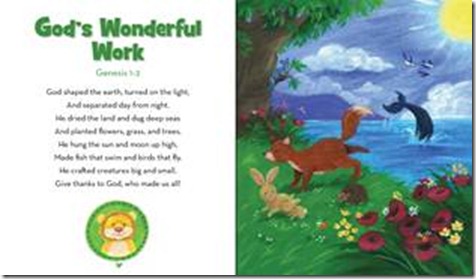 Look for these starting February 2012 – Just in time for Easter Gifts! From ZonderKidz.com these bibles will be priced at $15.99 each.
Step Into the Bible: 100 Family devotions to help Grow your Childs Faith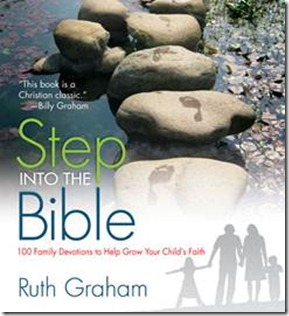 Does your family do daily Devotionals?  Step Into the Bible: 100 Family Devotions to Help Grow Your Child's Faith (Zonderkidz; $14.99). is an awesome devotional book which brings your children and yourselves through the bible and asks great questions to help stir the thoughts of yours and your childrens' faith.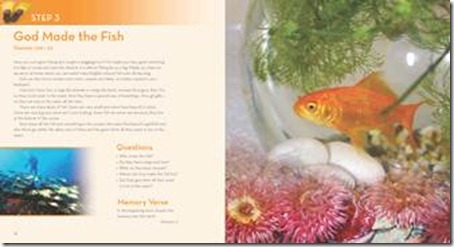 Based on a collection of biblical stories used by four generations of the Graham family, every flip of the page encourages children and their parents to journey through one enriching Bible story after another. From "Jesus's First Miracle" to "Jonah Runs Away," Graham offers faith-filled teachings from each passage, a take-away memory verse, parent notes, and questions for families to ponder and complete. Step Into the Bible is perfect for parents who want to grow together spiritually with their children, as they immerse themselves in the Bible.
Don't these books sound Great??
These books have been in a box in our room so far – because the majority of them are going to be Christmas Presents for the boys.  But after going through the titles again I'm realizing that I'll be taking out the two 'Christmas' books so we can get ourselves prepared mentally for Christmas!
I'm also really looking forward to adding the family devotionals into our routine – which at this point is starving for some more attention.  I'm not sure they're all appropriate for a 1 and 3 year old – but at least the basics of them can be read through!  It's a good habit to get into!
WIN THEM ALL!!!
All 10 of these books will go to One Lucky Reader!  Valued at apx $100 these books will put a nice dent into your Christmas Gift List!!
Mandatory Entry: Leave a comment telling me which book you're most excited to receive – or another book that you would like from www.Zonderkidz.com.  Then Click 'I Did It' in the Rafflecopter Entry Form.