Ok – So here it is guys- the moment you've all been waiting for (or some of you anyway) My *FAVORITE* diaper.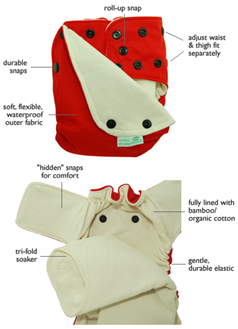 Grasshopper Diapers.
These are sized diapers – fully lined with bamboo and organic cotton – these diapers are. Amazing.
Haven't tried them yet??
You NEED to. You will *LoVe* them. (I was singing as I was saying that in my head…)
These are the first diapers that get put on both children from both Myself and my husband when they are available.
Read about Them Below:
My Ratings:
See this post to find out more about my rating scale.


What I love about the assembly of these diapers is that – while yes, they are made of bamboo – they dry super quick. No need to hang extra time for us.
You just simply tri-fold the insert – it lays perfectly flat onto the diaper and then you snap. Simple. Easy. And Flat. No need to mess around with the legs to get them to lay nicely.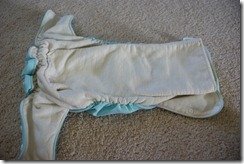 I love the side snaps on this diaper because it keeps the bunching out of the front of the waist, and seems to keep the diaper more trim.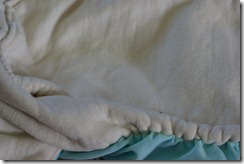 My favorite part of this diaper is the material that goes into the making of this diaper. You can JUST TELL how good of a quality this material is. It is seriously heavy duty, but SO soft of a bamboo – it never pills or piles, and has remained perfect for us this whole time.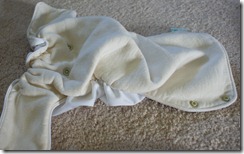 I love that the material also spreads out to the wings and fully covers the inside of the diaper – because the wings fold over the 'urine zone' they might as well be absorbing while they sit there, right? Otherwise it's just wasted space!
How much more trim can you get? Super absorbency and trimness, all-in-one.


This diaper is very easy to wash and dries perfectly in one dryer load – I never have to hang these to dry afterwards.

To wash them, I simply pull on any clean area of the insert, and the snaps come undone, and drop them both into the washer.


How can you say this isn't the cutest diaper you've ever seen in your life?!!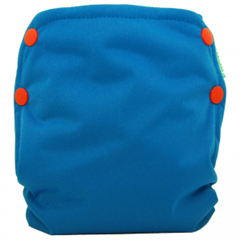 They could have a few more color options in my mind – but – Nothing to complain about really



Time for my book:
Did you start to wonder if I was bought off from Grasshopper to tell y'all how much I love their diaper??
This diaper, while in my eyes is totally amazing – and one of my very few saving graces of this whole ordeal of switching from something so easy to something a bit more… out of the ordinary for us… – it is not as affordable as I would love for it to be.
At $23 for the small, $24 for medium, and $25 for the large – you're looking at apx. $1100 over the course of your childs diapering years if you buy only 15 of each size. (which would leave you doing laundry at least every other day.)
This still is a savings over my typical model of disposables at $1500/child, but not enough to make me want to switch to cloth…. unless I was planning on having more than 1 child using them.
BUT. Again. If Frugality is not your main goal of cloth diapering – these are so great.
After chatting with the owner of Grasshopper Diapers about what my rating criteria was – she was concerned that her diaper would get a poor rating in this area. This is what she said,
"Also, my diapers are on the more expensive end of cloth diapers, but that's only because I haven't made any compromises from my "ideal" diaper in terms of fabrics, elastics, design and sewing construction (I'm stubborn!) –
they're also made in close to my home in Canada, not elsewhere with much cheaper labor."
So. take the lesson there. Quality = Price Increases.
Sometimes you just get what you pay for.
So – for me. If Money wasn't the issue, and I wanted to cloth diaper – These would be the diapers I would be using. Hands. Down.
Otherwise, with money being my issue… I'd sure try my best to have as many of these diapers in my stash as I could possibly afford.
Trust me. You'll be reaching for these first as well.


FYI – No cloth diaper deserves a 5 in my husband's eyes. Only Pampers or Huggies get the 5's…
Remember how I keep saying that my husband loves the Velcro diapers?
He does – really…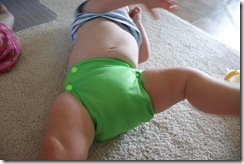 But – side snaps are his second favorite. He doesn't feel like he has to get his hands in the diaper and doesn't pinch them nearly as much.
But throwing in the trimmness of this diaper, along with the ease of assembly, and this diaper is his #1 choice.


So there y'all have it. This is my favorite diaper. I love the quality, the durability, the fabric that goes throughout the whole diaper – and the fact that it looks cute at the same time.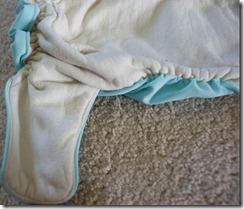 I also love the liners that Grasshopper makes as well – they're perfect for adding some extra absorbency into the diapers when you know you're going to be a while before getting to the diaper change.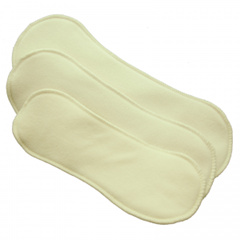 The only time I've ever had a leak with this diaper was when I used it for an overnight once, early in the diapering stages. Not really a good idea.
Otherwise, I can get at least 3-4 hours out of these diapers, although I try to aim still for the 2-3 hours time frame.
Best. Diaper. Ever. (so far!)
Just about the only way to make this diaper even better, would be to make it a one-size diaper without sacrificing the trimness or quality.
Have I convinced any of you? You ALL need to go to the grasshopper site now and order yourself at least one diaper.
Nothing's in it for me – although I *so* wish there was

Giveaway!!
(Open to US and Canada)
One Lucky winner will receive a Grasshopper Diaper in Size and Color of Choice (based on availability)
Visit Here for instructions on how to enter
This first entry is Mandatory: Visit www.grasshopperdiapers.com and tell me which diaper (size and color) you would love to win!
Optional extra entries: (only after the above mandatory entry is completed!) All are worth one entry unless otherwise specified. Leave one comment per entry.
Subscribe to my blog via email (be sure to confirm!) – 2 entries
Like GrinningCheektoCheek on Facebook
Follow my blog publicly via GFC (lower right box)
Follow my blog via networked blogs (lower right box)
if you grabbed my Adventure to cloth Diapering Button before 8/22 and left a comment here telling me that you did so, add 2 entries
Follow @GrinCheek2Cheek on Twitter and tweet about this giveaway. (up to 1x/day)
Want to #win @GrinCheek2Cheek 's Favorite Diaper? Grasshopper Diapers #Giveaway – Adventure to #ClothDiapers Event http://www.grinningcheektocheek.com/grasshopper-diapers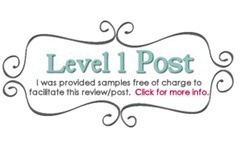 Giveaway ends September 16th, 2011 at 11:59pm. Winner will be drawn by 'andthewinneris…' and will be e-mailed. Winner will have 48 hours to respond or a new winner will be chosen.