Graco provided me with my own awesome Modes Click Connect Travel System in exchange for sharing this review and giveaway with you all. Opinions are 100% my own. Thanks!
Graco Modes Click Connect travel system
The Graco Modes Click Connect travel system is seriously awesome. I mean it. This stroller rocks. Pretty much the ONLY thing it can't do is be a running stroller. As far as everything else, not only can it do it, it can do it easily. The Graco Modes Click Connect travel system is so easily and flexible because of its Click Connect capabilities: the main seat or car seat can click in and out, front facing or back facing. Or the car seat can click into the main seat. Plus, the main seat can turn into an infant carriage!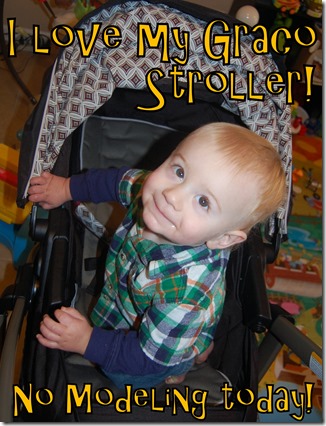 Strollers are OK
I know, I just got done writing a post about how much I love babywearing. And I do love babywearing, but some situations call for a stroller. Of all the strollers I've pushed around with friends, the Graco Modes Click Connect travel system is definitely my favorite. Graco has yet again produced a high-quality, baby-safe, and mom-friendly product!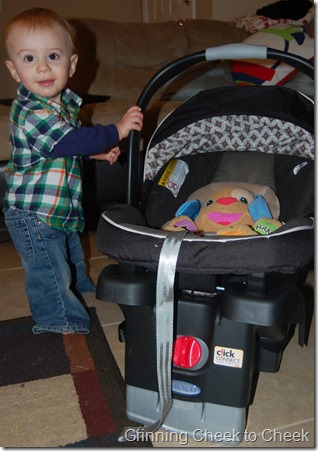 Graco Modes Click Connect is So Mom Friendly
Some of my favorite things:
The wheels roll so smoothly and turn to easily! This stroller is so easy to drive!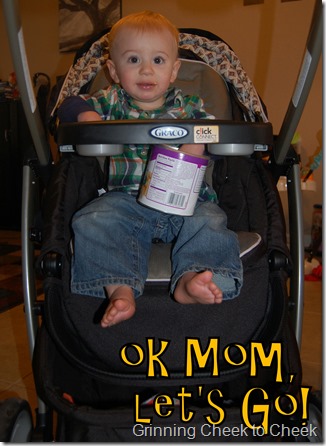 The true one-handed easy-fold! It actually folds easily! But it takes both the thumb and fingers to do it, so I won't fold it accidently. Plus, when the Graco Modes Click Connect stroller folds, a kickstand pops out to hold it up and prevent it from falling over! No more grabbing for a runaway stroller as it falls to the ground the moment before you are ready to put it in the trunk.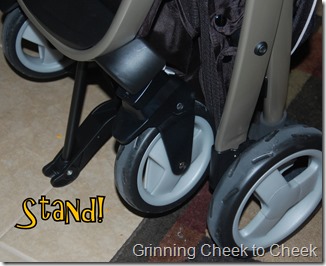 Micah has cup holders and a snack spot, I have cup holders and a cubby, and the handle is padded!
The basket isn't huge, but it's bigger than most and a great size for an outing or a small shopping trip.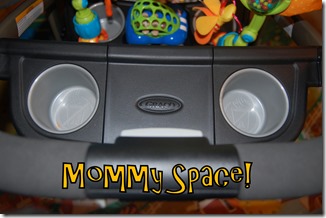 I LOVE LOVE LOVE the change-ability of the Graco Modes Click Connect travel system!
Micah loves the main seat. It can recline to 4 different settings, but he prefers to sit all the way up and look around. He can face us or face out, with the nice big awning protecting him on sunny days, or tucked totally out of his sight when indoors.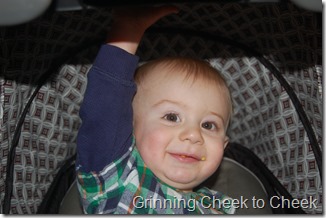 I am incredibly excited about the infant carriage ability. Micah doesn't sleep on walks anymore, but he used to and I always wished I could lean him totally back to lie flat (or curl up however he wants) as an infant. And Graco thought of it all: the foot rest comes up and velcros closed to complete the carriage so baby can't worm his way out the bottom.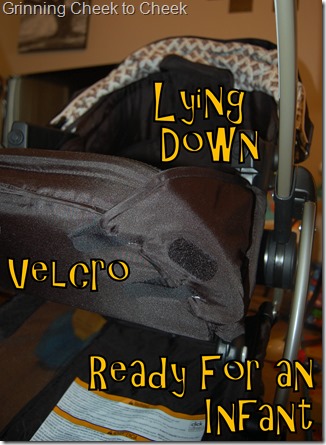 The car seat can go on with or with the main seat, which means less tote around if I just want the car seat. And I can't say enough how easy it is to click each piece in and out.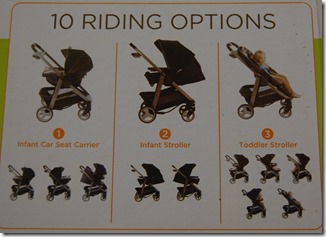 The Graco Snugride Click Connect 35 Car Seat
The car seat is another solid Graco infant car seat. Nothing incredibly special compared to other high-quality car seats (other than it clicks in so nicely), but nothing at all to complain about. It clicks in and out easily, adjusts smoothly, and is safe for baby. And fits perfectly with the Click Connect System.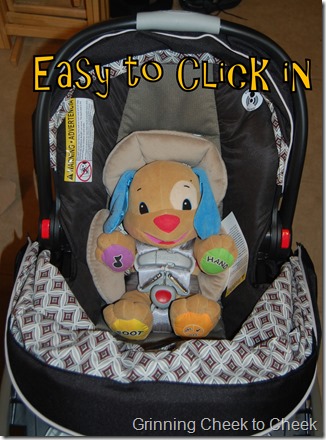 Definitely impressed by Graco. I've reviewed a Graco Pack 'n Play, Graco Convertible Car Seat, a Graco monitor system (coming soon!), and now this stroller and I know Graco makes quality baby stuff with baby's safety as well as mom's ease-of-use in mind. Check it out online or at Babies-R-Us today!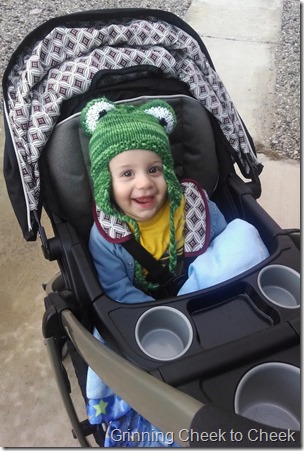 Win a Graco Modes Click Connect Travel System!
Leave a comment about your favorite strolling destination!
Complete other options for more chances to win!
Rules: You do not have to be a blogger to enter/win. An email address is required to enter. Entering this contest allows us the permission to use your email address for our Newsletter which may be unsubscribed to at any time and subscribing is not a requirement for winning. The winner will be chosen randomly through Rafflecopter and contacted via the email registered in Rafflecopter. A reply to the winning email is required within 48 hours before a new winner is chosen. One person entering per household please. US only please.
This giveaway ends at 11:59 PM CST on January 24th, 2014. Good luck!