We were at target today and saw the cutest game – and it's for ages 3+!!  Perfect for our toddler/preschooler!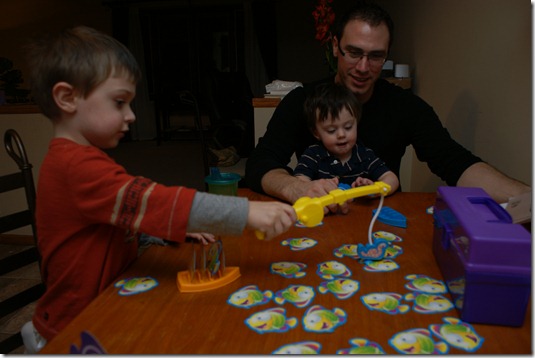 The game is called 'Go Fish' and is a different rendition of the regular Go Fish that you might be used to playing.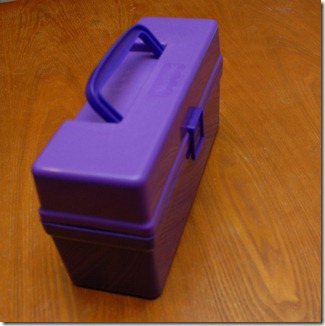 It all comes in this cute little 'tackle box', has a fishing pole, four boats, and 35 fish.  Each fish has a color and a number, so you can play to collect colors of fish, or specific numbers.
He's pretty good with colors now – so that's how we played.  We'll also use the game to help him with number recognition.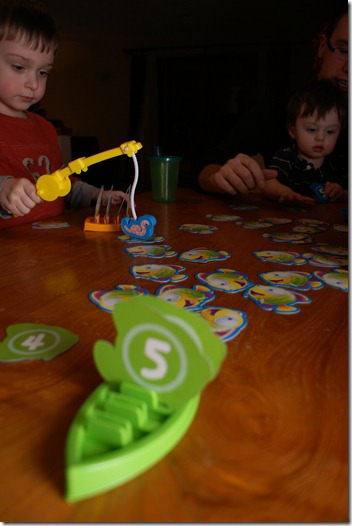 To play: Use the fishing pole – which has a worm at the end and a suction cup to suction up the fish.  Super easy, even for a 3 year old.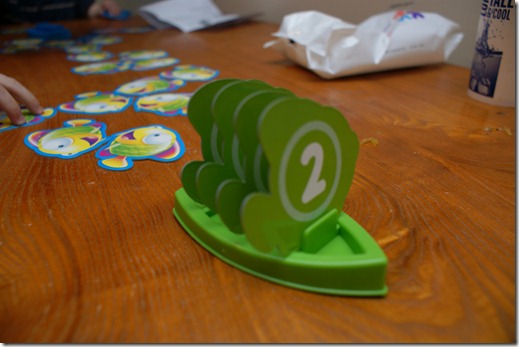 If the color matches, then you can add the fish to your boat – otherwise, you put it back.  First player with four matching colors (or numbers) wins!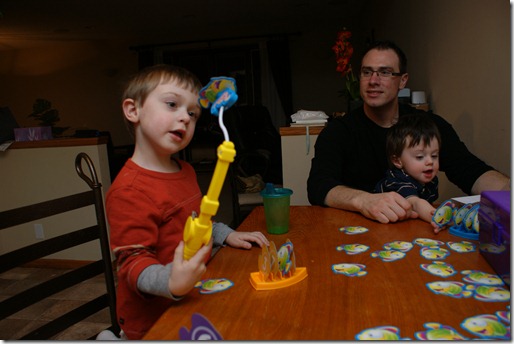 So much fun I figured I'd share for those with toddlers.  The game is made by Fischer Price, and we found it at Target for around $10!
I was not paid or compensated for the post at all, and we bought the game ourselves.