Ricola wants to help us all feel better in this cold and flu season, so they provided me with some of their fantastic cough drops and a gift card in exchange for sharing their cough drops and this fantastic giveaway with you! Opinions are 100% my own.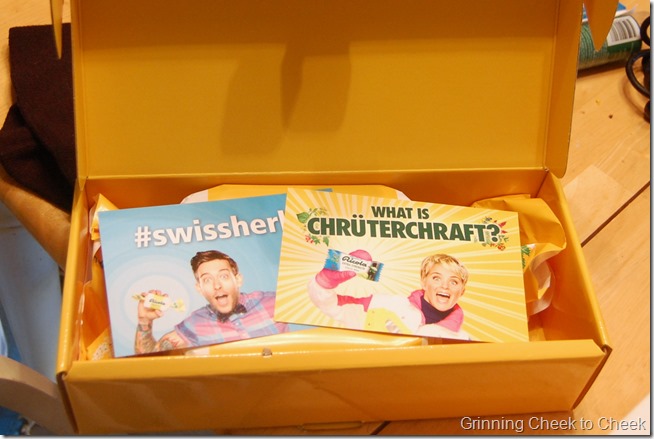 Sick Baby, Sick Hubby, and Sick Mommy
Absolutely no fun. Thankfully, we weren't all sick at the same time. Micah has a little stomach flu and was sleepy and pukey for a few days. Then Peter caught a cold and had an upset stomach. After they both got better, it hit me: a cold and an ear infection. Icky. It went around the church, around the hospital, around the whole town. No one wants to be sick, especially around Christmas and New Years!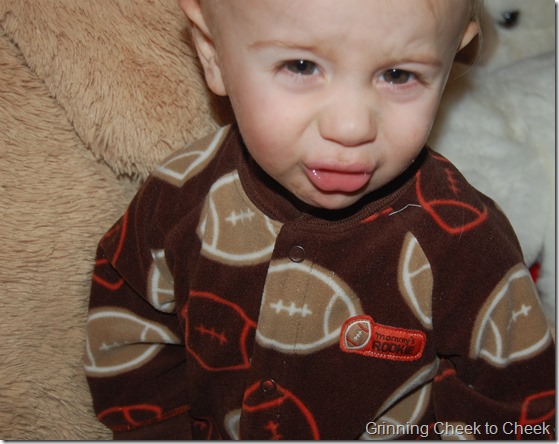 Ricola Can Help!
Ricola Chruterchraft cough drops can help any sore throat or cough. "Chruterchraft is Swiss for Ricola's secret magical blend of 10 herbs that is in every cough drop. It stands for efficacy and enjoyment, incorporating all of the Ricola values into one word." So, whether it's their square herbal drops, or their Extra Strength drops with the cough syrup center, they are strong and powerful. Peter was the first to try the cough drop with the liquid center and was impressed at how mild the drop was, until he hit the center. Then, WOW! he was impressed by the strength of the cough syrup. Throat-soothing and cough-kililng. Can't beat that. They don't taste spectacular, but they work well.
Ricola #swissherbs Prize Pack
Win your own Soothing Relief Kit and $30 gift card for chicken soup and fuzzy slippers!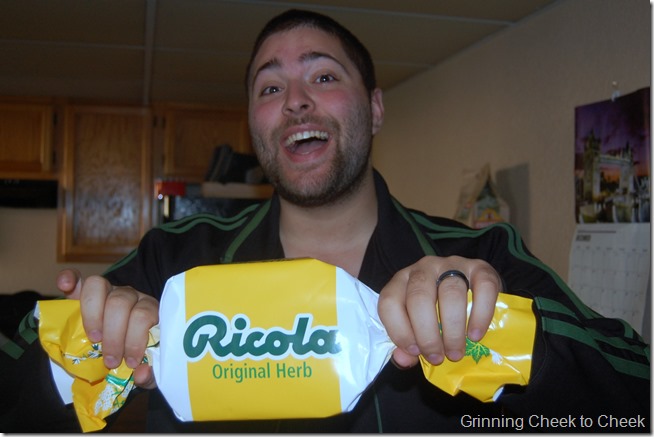 How to Enter: Leave a comment about your best cold remedy.
Then: Fill out the Rafflecopter form and complete other options for more chances to win!
Rules: You do not have to be a blogger to enter/win. An email address is required to enter. Entering this contest allows us the permission to use your email address for our Newsletter which may be unsubscribed to at any time and subscribing is not a requirement for winning. The winner will be chosen randomly through Rafflecopter and contacted via the email registered in Rafflecopter. A reply to the winning email is required within 48 hours before a new winner is chosen. One person entering per household please. US only please.
This giveaway ends at 11:59 PM CST on December 31st, 2013