Most of my family is fairly easy to find gifts for, and are pretty good at saying exactly what they want or need for Christmas.  But I do have a rare few in the family who are seemingly impossible to find a great gift for… Mostly the two dads in my life: my step-dad, and my father-in-law. They seem to have everything they want – and when they need something, they just buy it!
So when searching RedEnvelope.com last month for gift ideas – I figured I should start the search with my dads in mind.  I always love shopping Red Envelope and have always been impressed with the gifts I have purchased from them.
My step-dad is into beer – and brews his own beer monthly.  So when I saw this bottle opener that can be personalized with his name – I figured it would be the perfect gift for his 'man cave'.
My father-in-law loves nature, and they recently moved to a large lot where they're surrounded by it. I figured a bird feeder made pretty with a bird-seed decoration would attract a new bird-family to come and stay.  After all the seed has been eaten away, there is still a bird house frame left behind – so the family can continue to come back.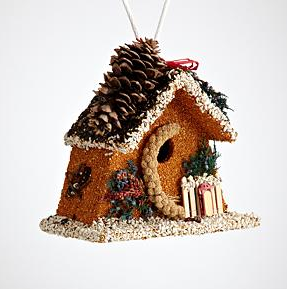 I ordered them both wrapped in gift boxes, so I've only peeked inside quickly to see what they look like – and I'm sure they'll be impressed!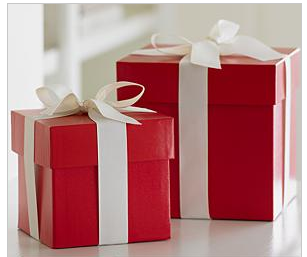 Going on RedEnvelope today I see that the Christmas stockings are all on sale – and I'm considering purchasing a new set as gifts for next year – although I do love the home-made quilted stockings that I've done over the last several years.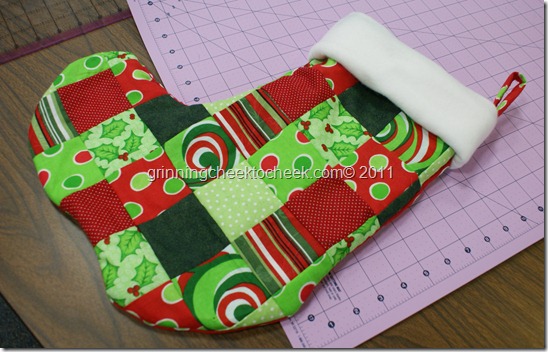 The biggest issue I have had with RedEnvelope and their partner pages is the shipping costs.  I'd almost rather pay more for the product and have free shipping, than pay less for the products and have $15 in shipping costs.
I ordered three items (The beer opener, the bird seed house, and 12 chocolate covered berries <YuM!>) and my shipping total was $9.99.  I simply used a 15% off coupon and that more than made up for the shipping costs. I think it's more the mental image behind the shipping costs than anything else – and it never stops me from shopping their site!
I was given a gift card to help offset the costs of my shopping on redenvelope.com. This does not influence my opinions on their site.