Amy and I thought it would be fun to host a Get Red Carpet Ready for the Oscars Ladies Movie Night. We didn't draw straws to see who would have to clean house; I mean host the movie. I was willing to have it at my house. It actually makes my life easier if I don't need to leave my house.
My job was to go purchase some Daily's Cocktails pouches to pair up with our  four Wholly Guacamole & three Wholly Salsa products. I heard a rumor Walmart sells Daily's Cocktails. So, I loaded the kids up into the van and we went to our "NEW" Walmart.
Wholly Guacamole!
Walmart pulls out the Red Carpet for their Shoppers, oh wait that's my red carpet…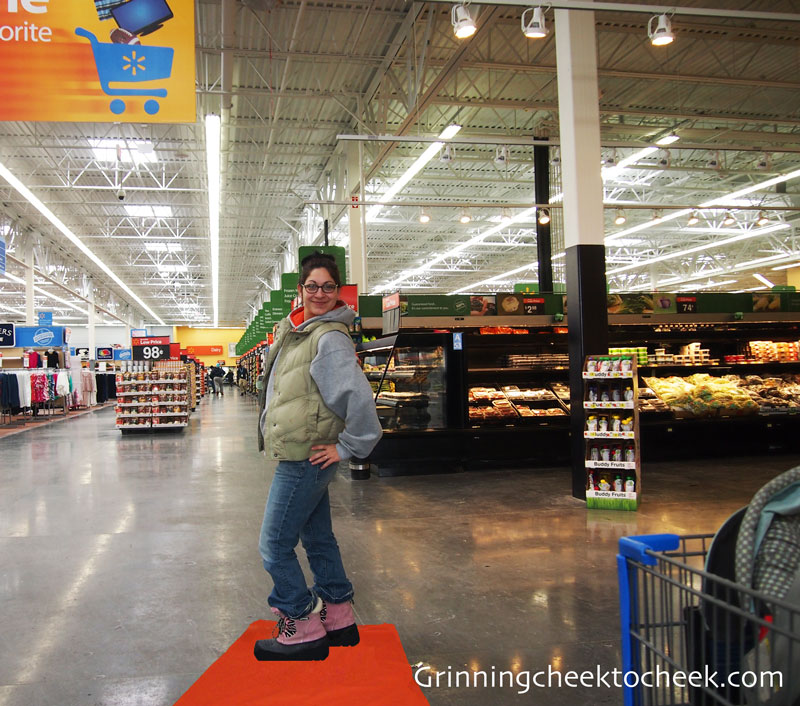 It turns out my "NEW" Walmart did not carry the Daily's Cocktails. Make sure your local Walmart does or else it could be a little frustrating going there only to find out you have to go to a different location. My trip wasn't at a lost because I needed to pick up the chips to go with the Wholly Guacamole and the Wholly Salsa products.
Just because you really care – I love Scoopes Chips.
It makes eating Wholly stuff way easier.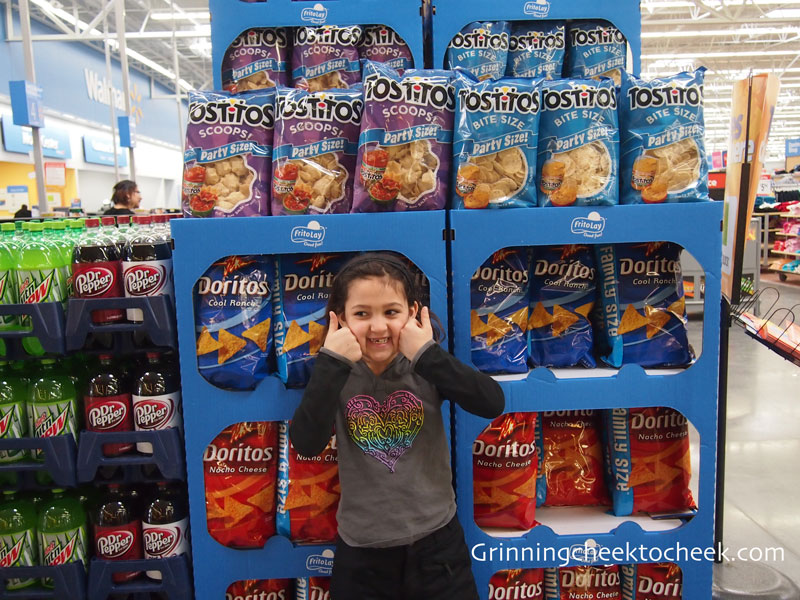 Once we got home I was able to clean up a little bit before my friends showed up for movie night. By clean up I vacuumed in front of the TV. I was able to lay out the red carpet for my guests, but my baby thought it was a toy and he kept messing it up.
Look Mom, we can take a red carpet ride!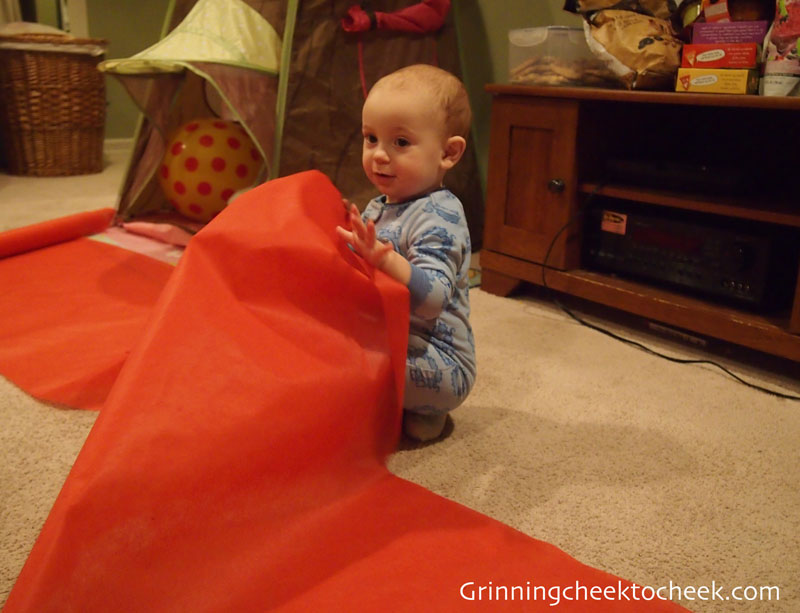 My friends showed up ready to enjoy a fun night of snacks and drinks. We all voted to watch a Oscar nominated movie. Argo won hands down. Only one of my guests had seen it, but she sees every movie that comes out.
I set out the Daily's Cocktails and the Wholly Products for all to see.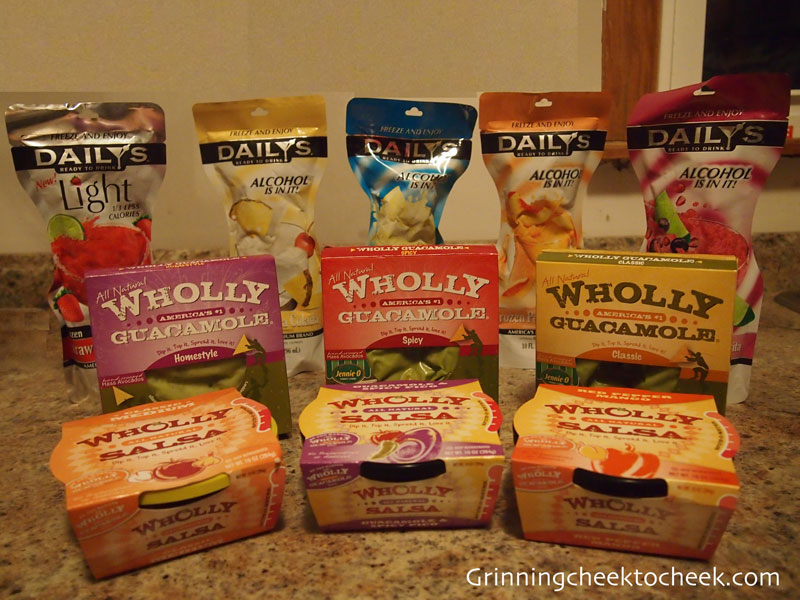 Daily's Cocktails now has a light version of their drink mixes. 1/3 less calories to work off! The Wholly team members sent us a ton of yummy dips to eat during our movie. My favorite was the Homestyle. The Daily's Cocktails were not a huge hit between us over here. I thought the Lemonaid kind was the best one out of all the kinds I had bought. We all really didn't like the Light Daily's, but I would say if your going to drink something not healthy for you just drink the real sugar stuff. I do like the glasses I got to serve the Daily's drinks in for the movie night.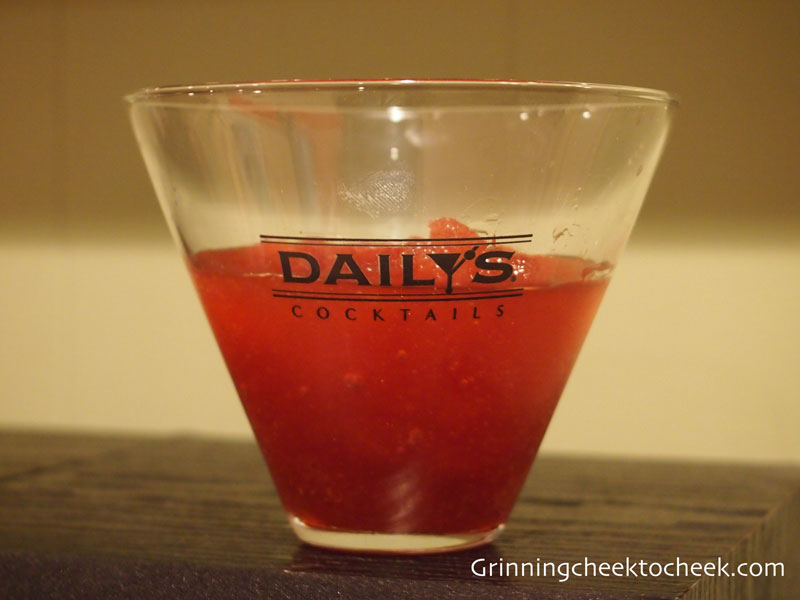 Argo was awesome, in case you were wondering. Well worth watching. The Wholly products were Wholly Molly Good! I will be purchasing Wholly brands in my near future. I am not fully sold on the Daily's Cocktails, but I didn't try all of their flavors. Maybe I will try a few more and hopefully I will find one I like to drink.
Mom's Movie Night is a Blast! You should plan one and we made it easier for you to do so with the giveaway below –
Join in on the Twitter Party with @DailysCocktails and @EatWholly #RedCarpetReady and #Oscars – win prizes and chat starting at 7pm EST on Sunday, Feb 24.
Win It!!!!
One Lucky GC2C Reader will Win an Eat Wholly and Daily's Cocktails Prize Pack including a $20 Walmart gift card to purchase some Daily's Cocktails pouches;  four Wholly Guacamole & three Wholly Salsa products.
Prize ERV:  $75
How to Enter:
Mandatory Entry: Leave a relevant comment on this post.
Then: Fill out the rafflecopter form.
Be sure to come back each day for extra entries!!
Rules: You do not have to be a blogger to enter/win. An email address is required to enter. The winner will be chosen randomly through Rafflecopter and contacted via email. A reply to the winning email is required within 48 hours before a new winner is chosen. One person entering per household please. US only please.
This giveaway ends at 11:59 PM EST on March 15th, 2013.