Last time you all saw the garden was in this post back in mid-march about my garden plans.   So I'm going to walk you through the garden process that I've taken since then

First thing I did back in march was clean out the 'bed' on the side of the shed: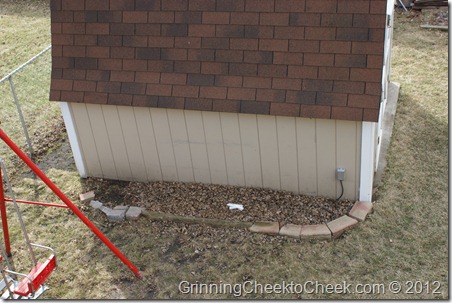 It was quite the task, as I'm sure it's been SEVERAL years since anything was planted here. 
I hand picked all the leaves off the top and then had my husband go through with all of his weight and the shovel to break up the soil.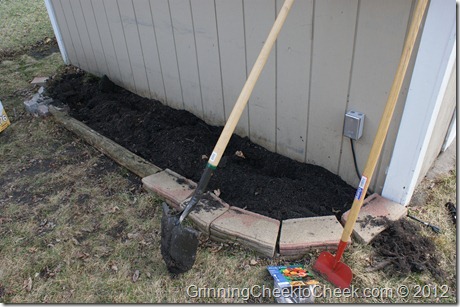 Then I hand-weeded it – pulling out all the root systems that I could possibly get to. 
This was still back in march – so technically the ground was a bit frozen still.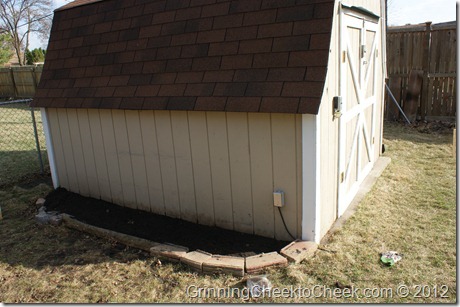 Because this side of the shed is fully shaded – (See that little corner right now that has sun – that's as much sun as the side gets

) – I decided to plant some perennial shade-loving flower bulbs in there!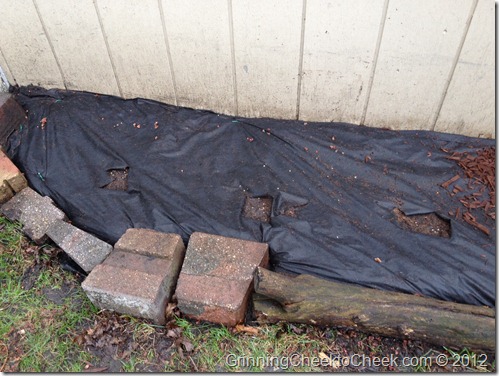 And then covered it all with mulch!!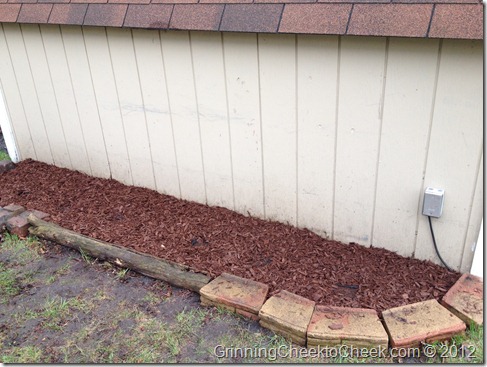 BIG improvement, Right??
Well, the package said 10 days from the bulb being planted that things would start sprouting – but… last week (almost two months later) I was about to dig them up to return the bulbs, thinking that they were duds…. When I saw: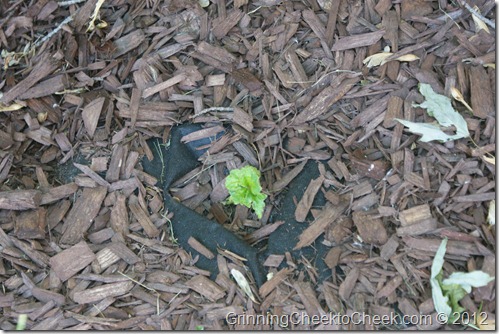 A sprout finally poked it's head through!!  Yayyyy!!!
Houston, We have LIFTOFF!!
If this area does well this summer, maybe next year I'll invest in some good pavers and landscaping for this area. For now I'm just using what was there when we purchased the house… a little rustic, but whatever.