Wow. My garden has been FLOURISHING.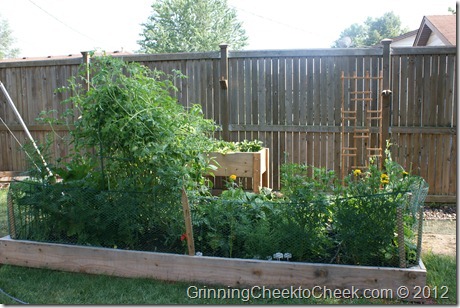 No kidding, I can hardly keep up with how much stuff is going on with it right now.
My tomato plants are taller than the crates around them, and still growing each day. I'd guess they're about 9feet or so? Except they're all bent over – because nothing is holding them up any more!! Yikes!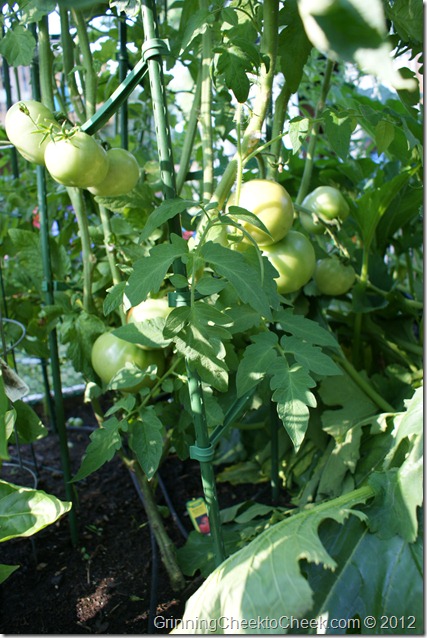 I've got a new jumbo tomato ready each day, and sometimes more than one.. not to mention the millions of cherry tomatoes!
Remember when I had just moved my cucumbers? I was afraid that they wouldn't survive.
Well: They did… and it seems like each day I look at them, a baby cucumber that was an inch, has turned into JUMBO over night!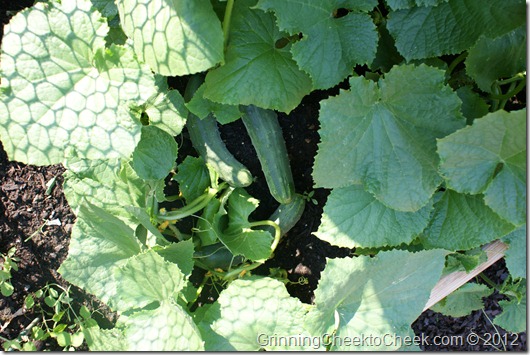 I'm still pulling at least 4-6 strawberries per day from my strawberry garden – and now they're growing runners: and the runners are growing RUNNERS!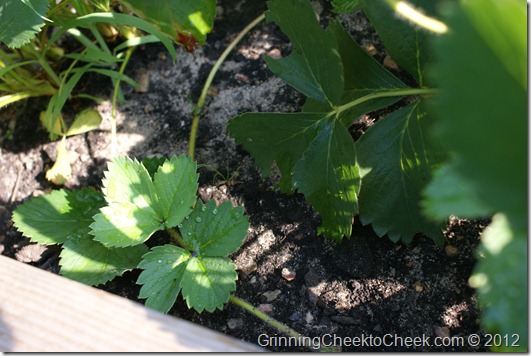 I think by next summer we're going to have more strawberry plants growing than will actually fit… But I might be able to have enough strawberries ready that I could get some to come inside!! The boys hover next to me as I'm picking ripe strawberries, and they take turns eating them.
I never get any

But that's half the joy of the garden!! The boys are eating healthy!
Here's Today's Harvest: It's a big one! (minus the strawberries.)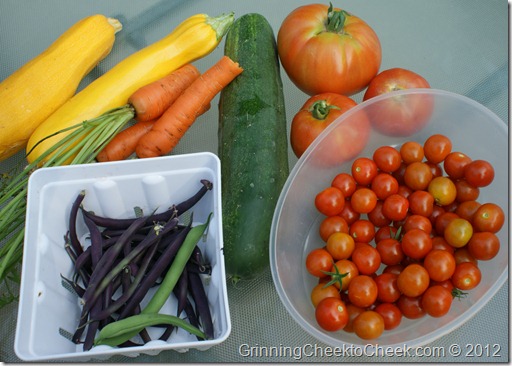 The kids and I have been pulling some carrots every few days to 'check on their size' and then eat them. We just wash them off with the garden hose and then eat'em up right there!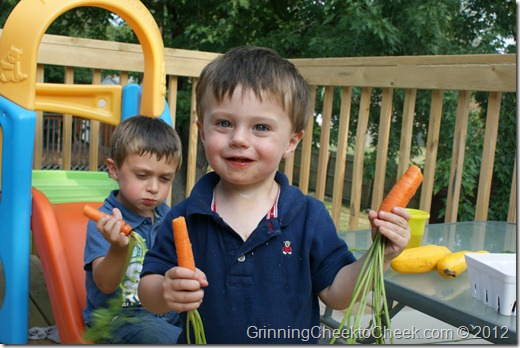 How's your garden doing?? Are you enjoying the fruits of your labor??