I just love Halloween and all the fun foods that you can make to go along with it.  In fact, the only cookbooks I have ever purchased from a grocery store/cash register are those with Halloween recipes.
Here are some great ones to consider when you're thinking of prepping your next Halloween Get-Together, or maybe for a pre- or post- Frankenweenie gathering!
Sweet Skull Cupcakes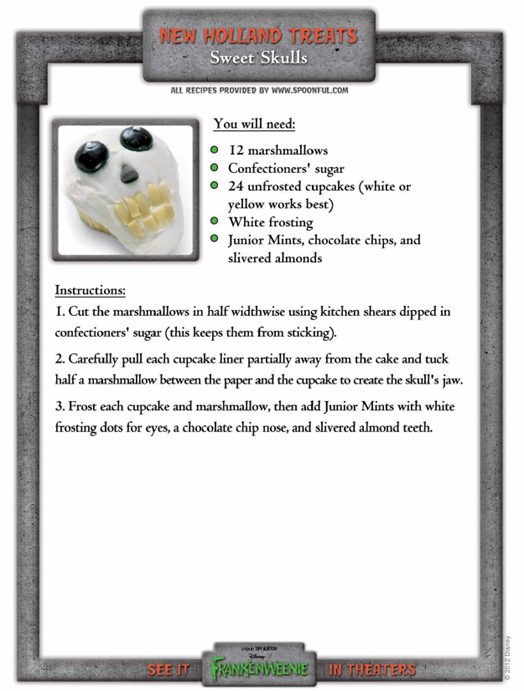 Batty Cupcakes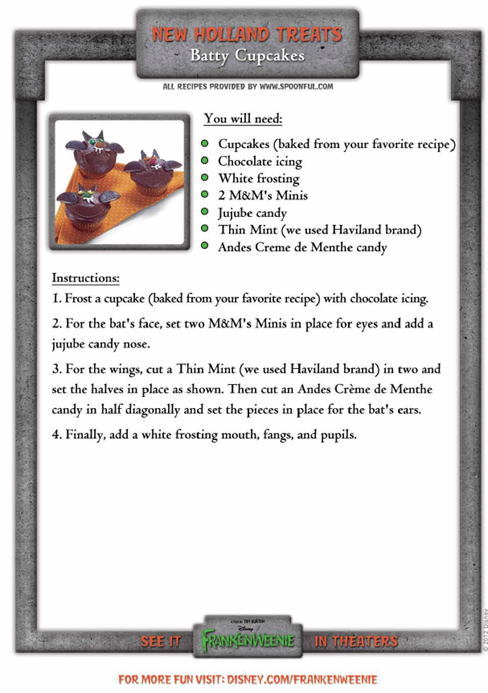 Pretzel Funny Bones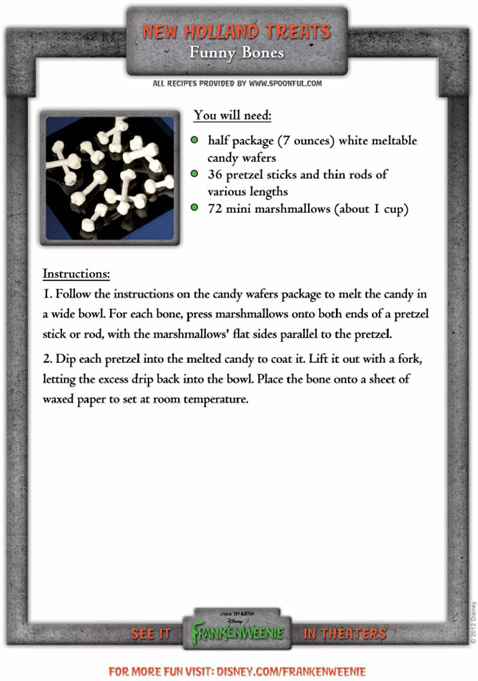 Sounds neat, Huh?  If you decide to make any of these, let me know how they turned out – I'm guessing mine would look a lot more like my Centipede Failure did… But those bones look simple enough to try!
Don't forget to follow FRANKENWEENIE on Facebook, and catch it in Theaters everywhere on October 5th!