Dips are an important part of fondue. They really make the fondue for me – but they're not necessarily for everyone. My sister-in-law prefers not to have any sauces for her fondue. I imagine that I eat more calories worth of dip than I do of chocolate!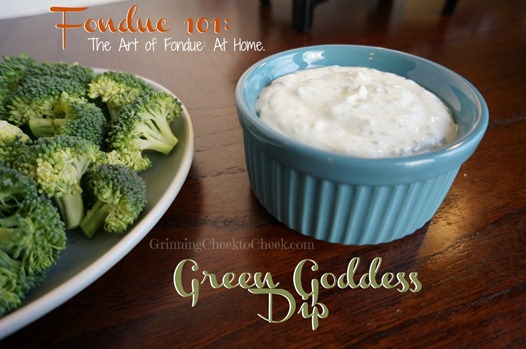 These sauces should be made ahead of time, so they can be refrigerated for a while to set and absorb the flavor of the fresh herbs.
My husband's favorite dip that we make is the Green Goddess dip.  It's the perfect dip for vegetables.
Green Goddess Dip Recipe
1 Package softened Cream Cheese (broken into small pieces)
1/4 C. Sour Cream
1/2 C. milk
1/4 C. Parsley (I typically use freeze dried, but you can use fresh chopped parsley as well)
1/4 C. Chives (I also use Freeze Dried)
Onion can be added – but I prefer it without onion – so I put a dash of Onion Powder in there.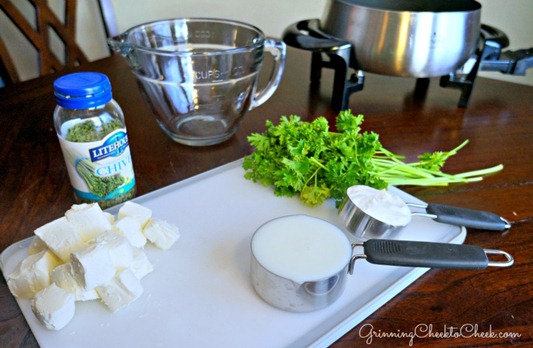 Start with about 3/4 of the brick of cream cheese – and all of the other ingredients.  Mix with an electric mixer for several minutes until no longer clumpy.  If the mixture is still thin and drippy – add the rest of the cream cheese. I almost always do – but sometimes it just works (not sure why!)
Chill until ready to eat!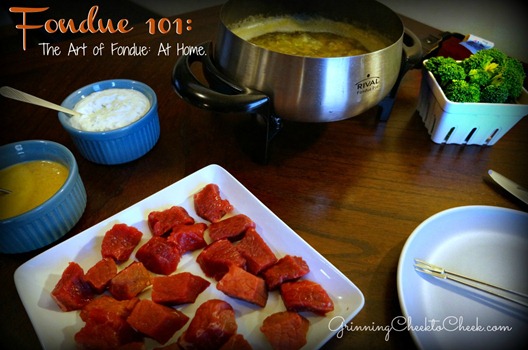 Follow along with the entire fondue 101 series for more great recipes!