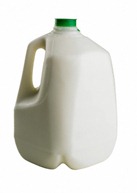 Being a mom of two young boys… It is SO hard sometimes to get myself and my kids ready, just to go to the grocery store and get a few things, like milk.
I mean, what a pain is it to get the kids loaded up, then unloaded just for a silly trip.
What about those mornings when you JUST NEED SOME STARBUCKS!?!
I was especially bad at leaving the house when I had just one kid – but then now having two?? Why can't I have my own personal delivery service?!
I recently found out, that I could have.

Just a few weeks ago, myself, along with a few other bloggers from the Minneapolis area were able to sit down with the owners of FNS Delivers, where they delivered food from some of our favorite restaurants.. that don't deliver!
For those Minnesotans lucky enough to live in the SW metro area – like Bloomington, Eden Prairie, Edina… (Right where I used to live) There is a delivery service, who will pick up ANYTHING that you want (within reason!)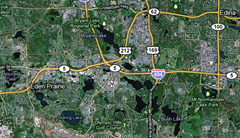 And Technically, they said they would be willing to deliver anywhere in the metro area (depending on time of day and availability of a driver) but they have a quality standard:  meaning they're not going to deliver you your favorite Chinese food restaurant that is 45 minutes away from your home.. because it will be cold, and gross.

Their 'within reason' is a pretty lenient statement though.  They will actually go to the grocery store for you and buy your entire list of groceries… or bring you something as small as that delicious Venti, Non-Fat Caramel Macchiato (I'm dreaming right now…).

They will buy your diapers, eggs, and tampons even! (haha, this is where we start getting to that 'fine line')  Pretty much anything on your list of errands to do, they will do it.
They can pick up lunch for the entire office, or just for yourself.  They will bring food to your home, work, hospital room, hotel room, or even the park!
And guess what?? It's CHEAP!  For a $5.00 base rate and then 15% gratuity of whatever purchases they make – that's a steal!  But really, they have coupon codes all over the place for $2.00 off their base rate: you can also use the code 'mom' (all lower-case) and get your $2.00 off when you order online.
Also quite often by visiting FNS delivers on Facebook or twitter you can find some awesome food delivery giveaways going on!