Eating together as a family is important. Figuring out how to fit a toddler, a preschooler and two adults on 3 sides of a small table in the space between our kitchen and living room…. that's the hard part. Regalo has made it a million times easier with the Hook on High Chair!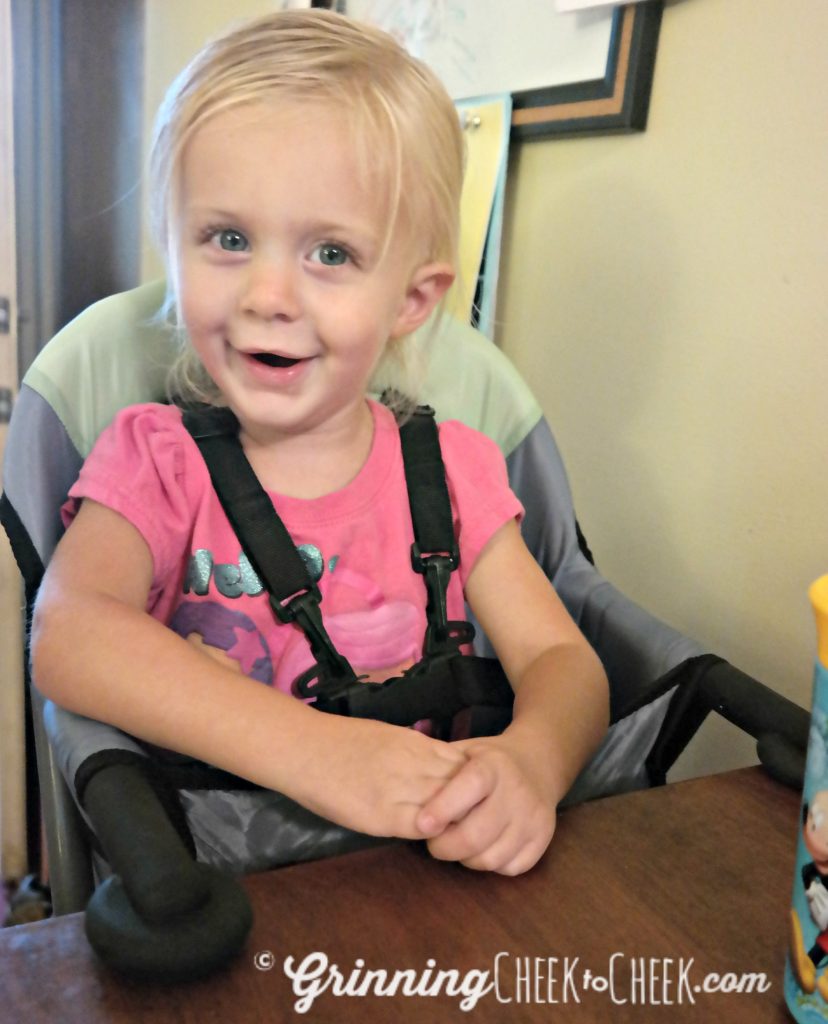 Regalo Hook on High Chair
Space Friendly
We have a small square table, two chairs that cannot fit on one side. One chair and the Regalo Hook on High Chair fit like a dream! The chair hooks on the table itself. It needs no chair to sit on, which boggles my preschooler's mind and is why we call it the "flying chair". It sits at the perfect height for my two-year-old, and the back is high enough to offer her good support.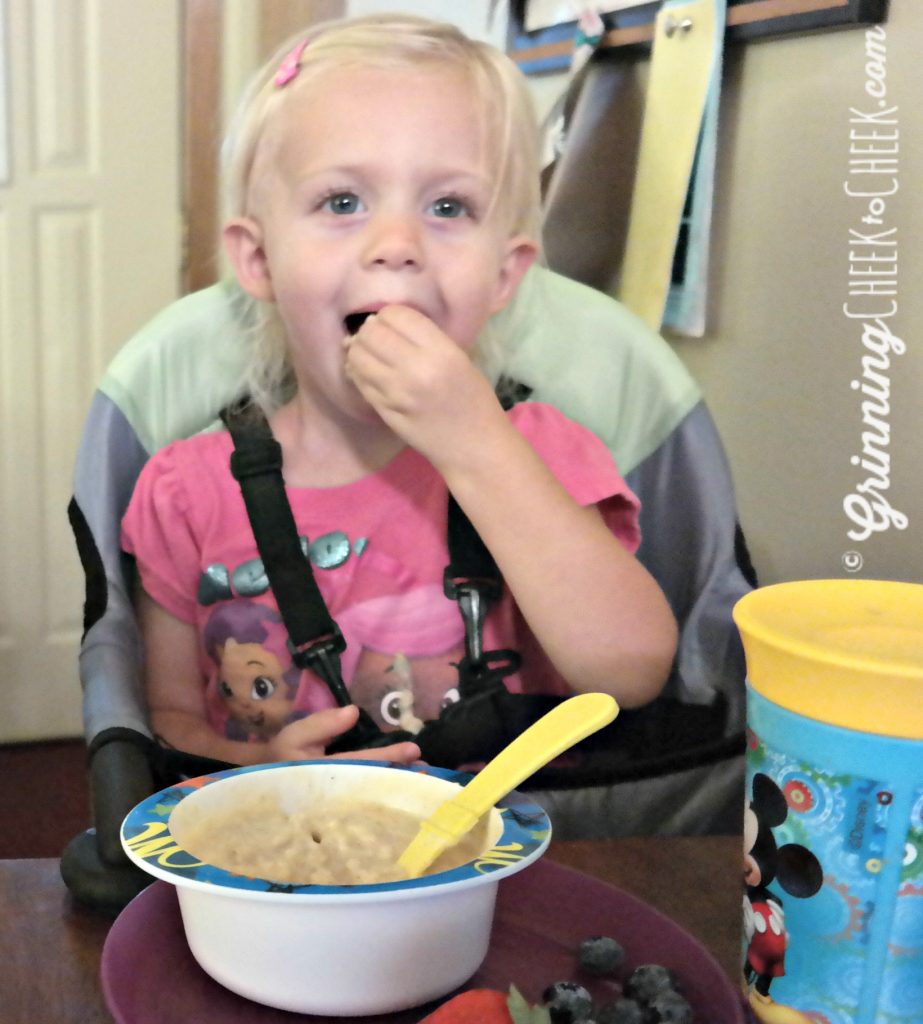 Now the toddler and preschooler can sit beside each other and "borrow" each others' food. And watch the iPad together. Or I can sit beside the toddler and help her eat since she's a teeny thing that needs to pack on a few pounds. Or, my favorite, all 4 of us can actually sit at the same table at the same time!
This Regalo seat is also easy to disassemble so it's flat, which makes it great for taking on trips. And it's very adjustable, so it can fit on virtually any table.
The chair also has a small pocket on back for bibs or wipes that we want to keep close at hand.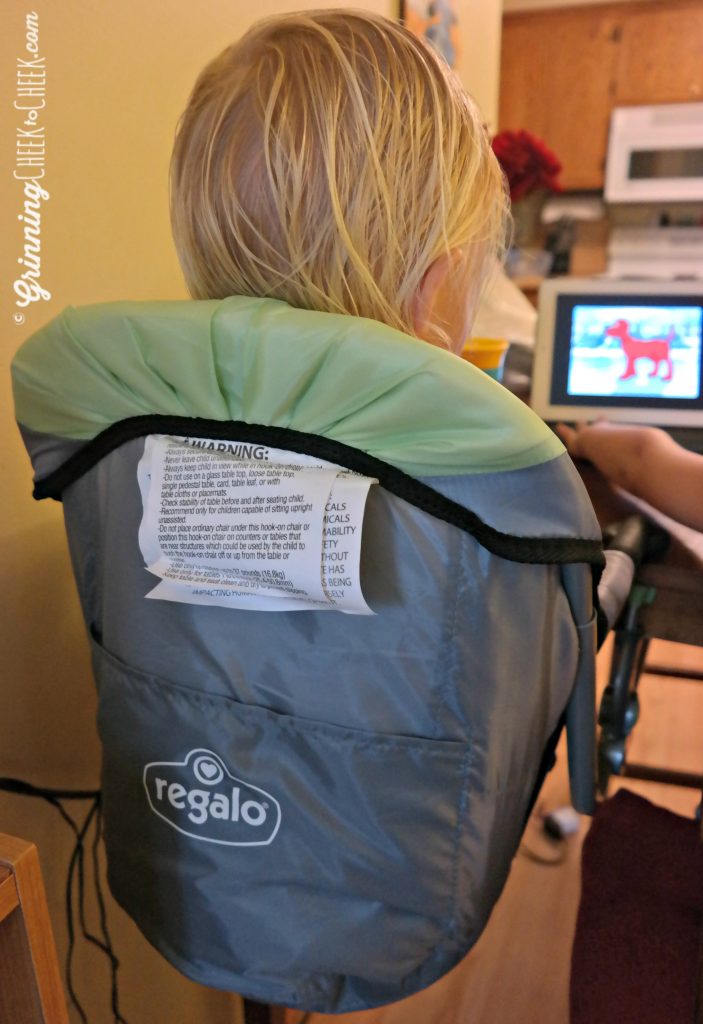 Safe
This
Regalo Hook-on High chair
is fantastically safe for a toddler! The rubber arms and legs that sit on the table top and bottom provide friction as well as protection for the table, while the screws to tighten it provide a safe and tight fit. I can't physically pull it off the table without unscrewing it. I tried hard to pull it off and only succeeded in moving the table.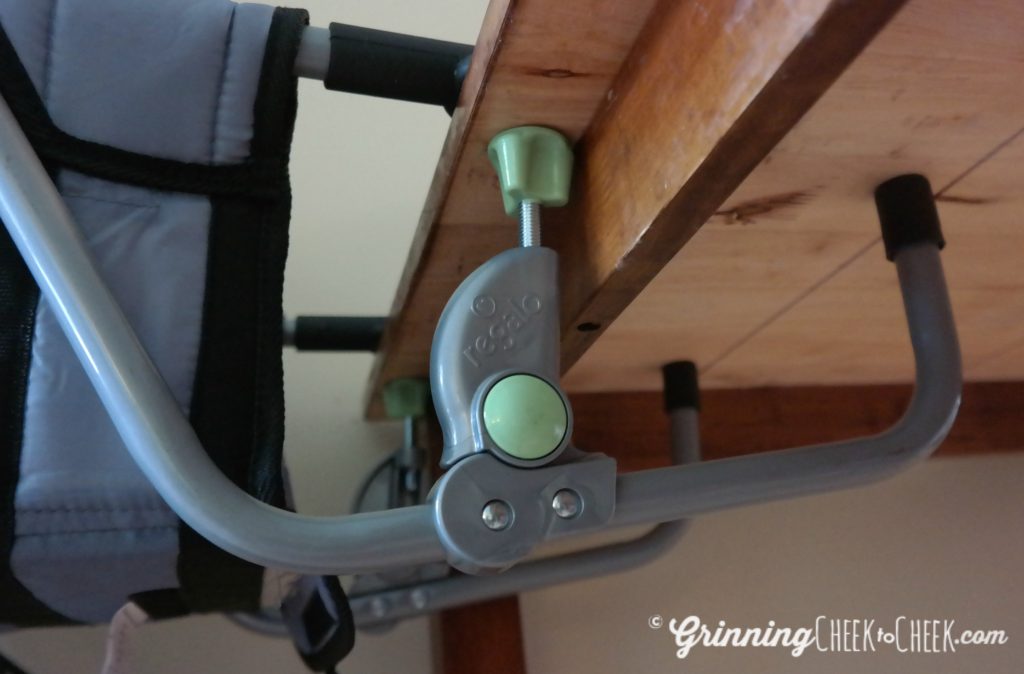 The Regalo hook on high chair is rated up to 37 pounds and has a 5-point harness built in. The harness is easy to secure and release and keeps my daughter safely seated. The firm connection to the table also totally removes any possibility of my daughter tipping over her chair in any way!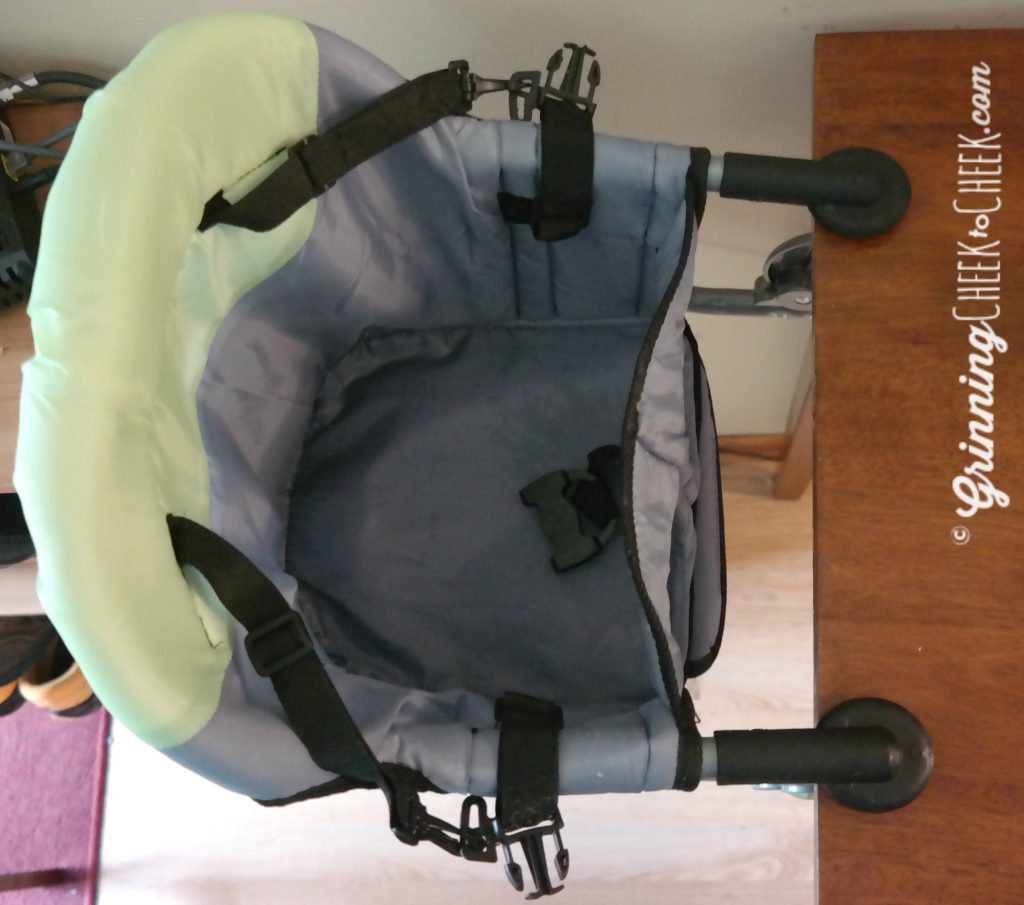 Simple
The
Regalo Hook on High
chair snaps together in 2 steps, then attaches with two under-table screws while holding pressure on the chair. The screwing-while-holding sounds a bit daunting at first, but is actually quite simple.
The fabric of the chair is slick, which makes for easy clean up and can be removed for bigger, stickier messes. Finally, we love that it hangs in the air, so it's 4 fewer chair legs to clean around!
Overall, we love our
Regalo Hook on High chair.
It makes our mealtimes simpler and safer, and makes fitting at one table a comfortable possibility. At only $25, it's a simple answer to booster seat needs! We will continue to use it happily until our youngest outgrows the weight restriction.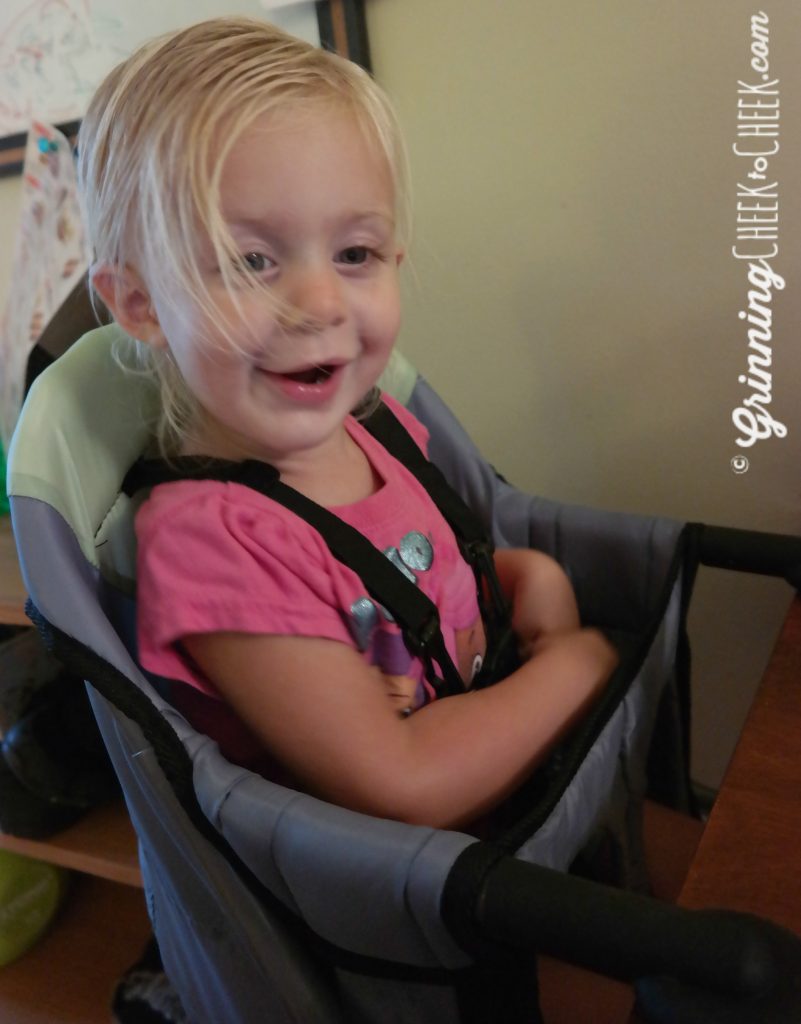 I received my Regalo Hook on High chair for review. Opinions are 100% my own.