This morning we woke up to a great white reflection through the house – SnoW!
Last year we didn't get too much snow, and when we did get the snow, it was too cold to really enjoy, and too heavy to shovel nicely…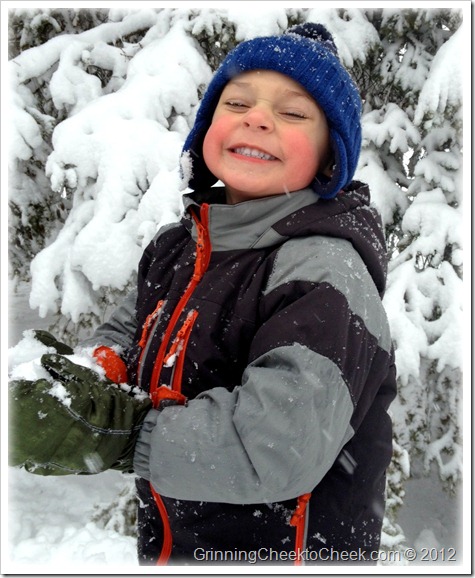 So when we woke up and realized that we'd have to shovel our way out of the driveway before getting to church – we got right on it.  And boy did we have fun!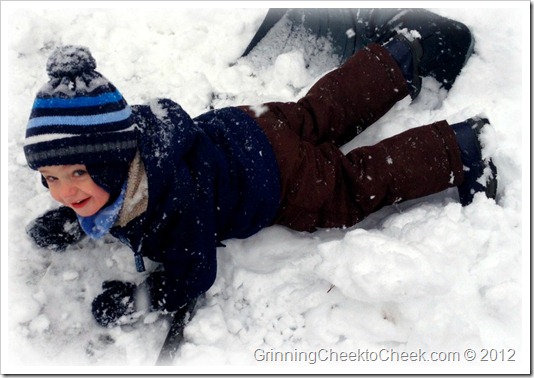 These first pictures are from the morning where we only had about 4" of snow…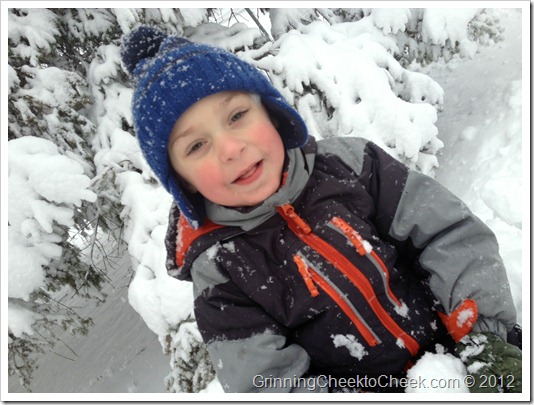 Then the snow kept going, and going, and going throughout the day…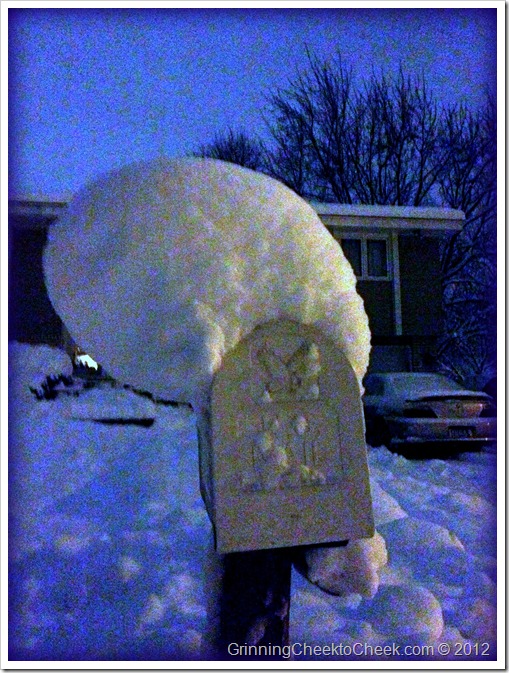 Doesn't the front of our mailbox look a little bit like a manger scene?? And there's an angel above them!
By the end of the evening we had around 11 1/2" as measured on our deck.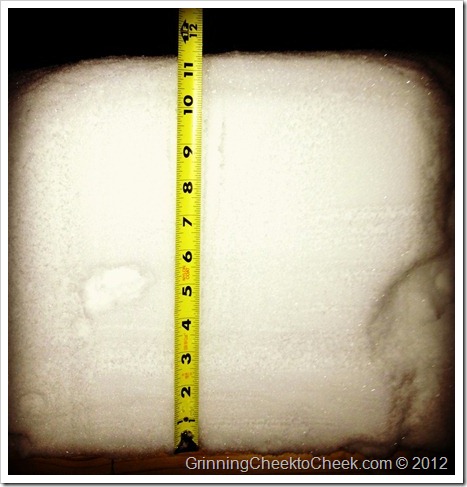 The forecasts all called for 3-6" of snow.  The 10am news said "we hit our 3" already, so expect another 1-3" of snow this afternoon and evening…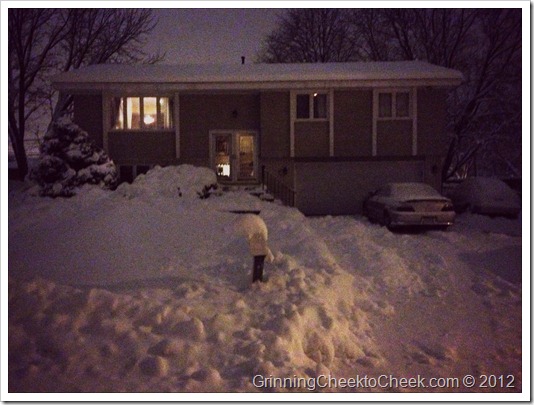 So pretty though!
Now, y'all can stop being Jealous. We've shoveled 4 times today, and each time have had a plow come by and put the snow back again, covering our driveway!
Over the next several days, we will track more mud into our car and our houses than we do any other time of the year and driving is not only torturous (and Cold)  – it's dangerous!