So Over the last week or so, I've been posting about all the great things that we've done to improve the house.  A main feature of this has been our bedroom.
Granted, it was tough to find the time to dedicate to a room that is SO easy to close the door to.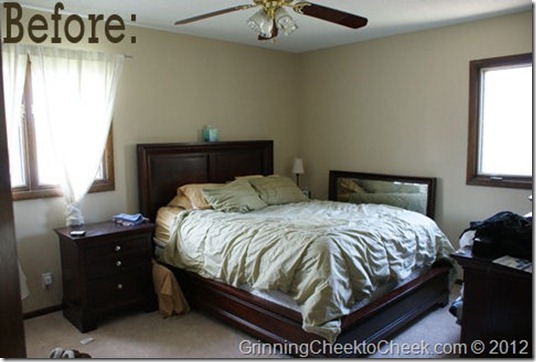 I imagine a lot of people are in the same place.  When company is heading over: we simply take anything that we don't have a place for right away, and put it in the bedroom.
Laundry that hasn't been sorted and put away?? It goes in the bedroom to keep it out of the view of others… But, It feels amazing having taken control of my room, and made it a comfortable, cozy, and romantic place.
But I knew I needed more for my walls.  We tried some of the extra pictures that we had around the house: But everything we have is pretty much in a brown shade: and this room needed more grey than brown.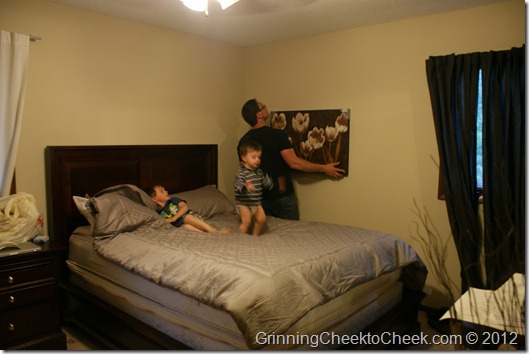 So I headed off to Home Goods and TJ Maxx. At TJ Maxx for a few extra decorations. And I fell totally in love.  I found the twig thingie (Yes, Very technical name) and the Candle basket (which has the Eucalyptus in it).  They were each under $16.00.
Then the piece hanging on the wall has got to be one of my favorite finds.  I looked at one wall picture after another – literally spending over an hour in the photos area of Home Goods.  As I was leaving with something that was not exactly what I was looking for – I Saw This.  $29.00.  Awesome.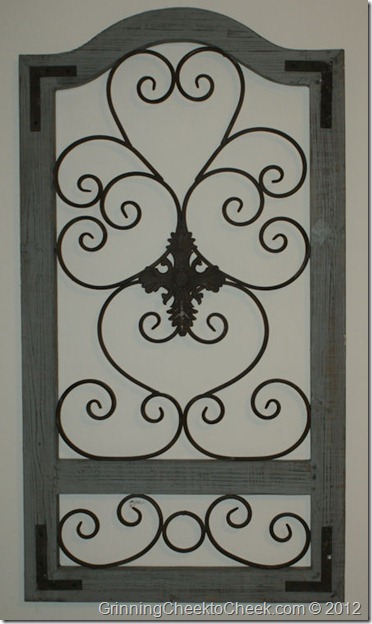 I also picked up some candles and a grey laundry basket at Home Goods.  I'm kind of in love with the store.  I saw SO many things for the boys' rooms, which I haven't even started yet (but hopefully soon!).
So here are my After Photos!  Thanks again to Sleepys.com for the great oh-so-comfortable bed sheets, pillows, and comforter set; to Ikea for the awesome curtains; and to the Simple Stencil for the vinyl transfers that pulled my room together!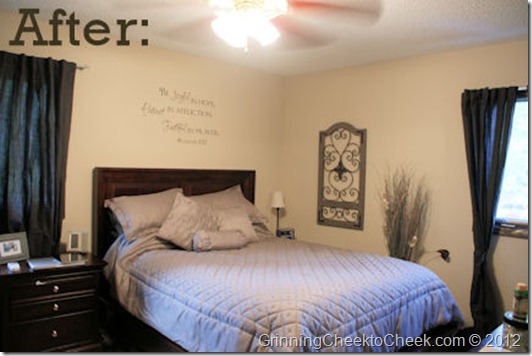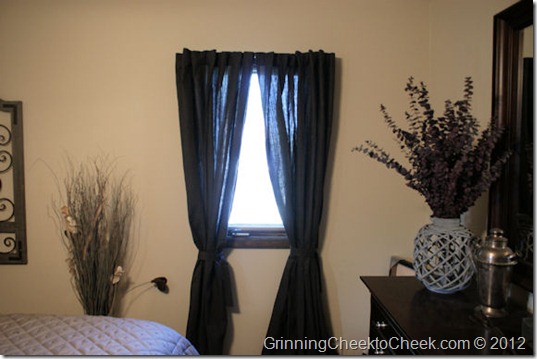 So what do you think?? Do you need a Master Bedroom makeover to get the romantic side of your bedroom back?