Epson Expression Home XP-410 Small-in-One
The Epson Small-in-One printer is a great printer for families, college students, and anyone else who wants to print high quality documents quickly, easily and wirelessly! This Epson printer is reliable can handle printing just about anything from anywhere and fits all our needs.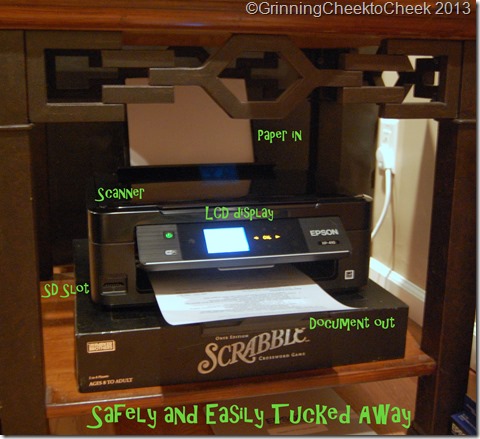 We Need a Good Printer!
Peter is interviewing for jobs.
I love to scrapbook and hang photos.
We both like to cook new things
And you can never have too many pictures of your baby to show off!
This all means we need a good printer. One that can handle printing crisp, clear resumes and cover letters, quickly print recipes, and create quality pictures. And in our little house, we don't have room for a big bulky printer, or for a desk to leave a computer hooker to a printer for easy access. So our ideal printer is also small and wireless The Epson Small-in-One printer fits all our needs!
We were using the printer I had in college; it was big and not wireless. We kept it in the closet of the nursery and had to go in there in order to print, which meant we couldn't print if Micah was sleeping (don't wake a sleeping baby!) And sometimes he wouldn't print, or it would spit out gibberish instead of the actual document….Peter threatened it's life a few times. So when it died (naturally, not murder) we started looking for a new one. And the Epson Small-in-One stood out.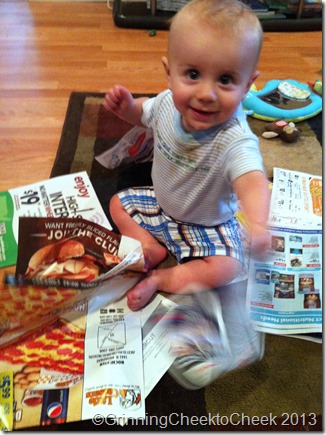 The Epson Small-in-One prints wirelessly
The best part about the Epson Small-in-One is that it can print wirelessly. So we can print from anywhere, anytime either through the internet connection, or through email. We can print from our computers, phones, tablet, or even from work! So when Peter found a great recipe for a Quinoa-Chicken bake on the tablet, he just hit print. No more emailing it to a computer, walking to the printer, hoping the connection is good and then crossing our fingers that it works!
The Epson Small-in-One can Scan and Copy
When I made the picture slide show for our wedding, I had to scan in a LOT of pictures from when we were little. Having a scanner on the printer that can scan documents into the computer is phenomenal! Peter runs copies of his letters of recommendation and I often run copies of notes I've taken for continuing education at work, so I can share information with my coworkers. The Epson Small-in-One's scanning and copying features save us time and money because we can scan and copy at home, for free.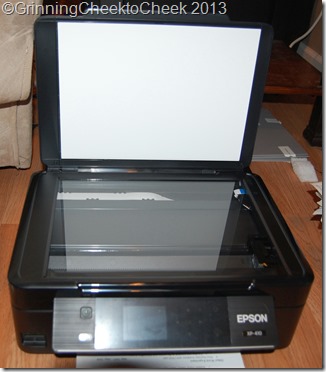 The Epson Small-in-One Prints Beautiful Pictures
I can print pictures from my phone or computer, or I can take the SD card from my camera and plug it right into the printer. Then I can even edit the pictures right there on the printer! I don't even have to turn on my computer to print beautiful pictures of my handsome men to scrapbook or share with friends and coworkers. Sweet! Plus, the ink dries quickly and the pictures (any size) are high quality. I can't tell the difference between them and store-printed pictures.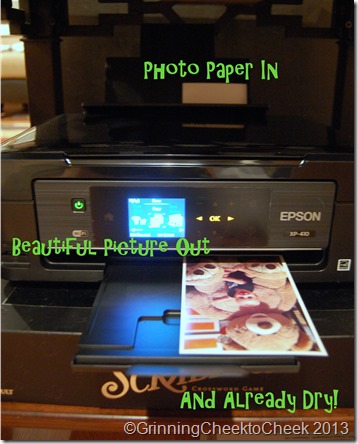 Other Great Features of the Epson Small-in-One
The set up of the Epson Small-in-One is easy. I barely had to glance at the instructions and had the printer itself set up within minutes. It took about 30 minutes to setup the wireless printing abilities on my computer, and the instructions were really easy and straight-forward. No problemo!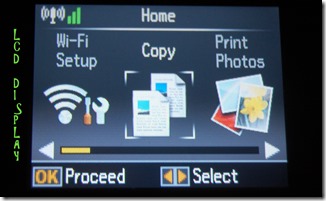 The Epson Small-in-One printer itself is shiny black and small so it is tucked safely under the end table in our living room, which is really convenient.
The Epson Small-in-One printer uses 4 separate ink cartridges; magenta, cyan, yellow, and black. so I don't have to replace the whole color cartridge when it runs out of one color like I had to in our last printer.
When I click print, a little window pops up on my screen to let me know the progress of printing. It also shows me where to buy more ink and more!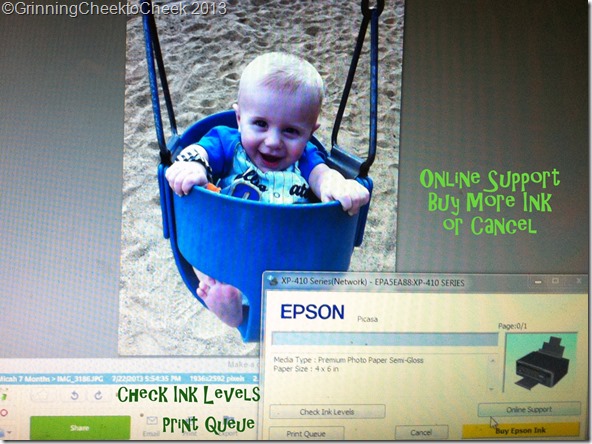 The Epson Small-in-One printer is also Energy Star qualified and a great value at just $99.99!
Check it out here for more information.
Epson provided me with compensation for this post but opinions are 100% my own and not influenced by compensation.
little screen pops up to let you know the progress of printing