I love doing crafty items: maybe some of you know this from reading – but I used to love all thing paper. I used to sell Stampin' Up! products and was a  card-makin'-maniac! That is, until I was pregnant with Andrew and needed the space in my 2nd bedroom for a nursery – and decided to give it all up.  I sold almost everything.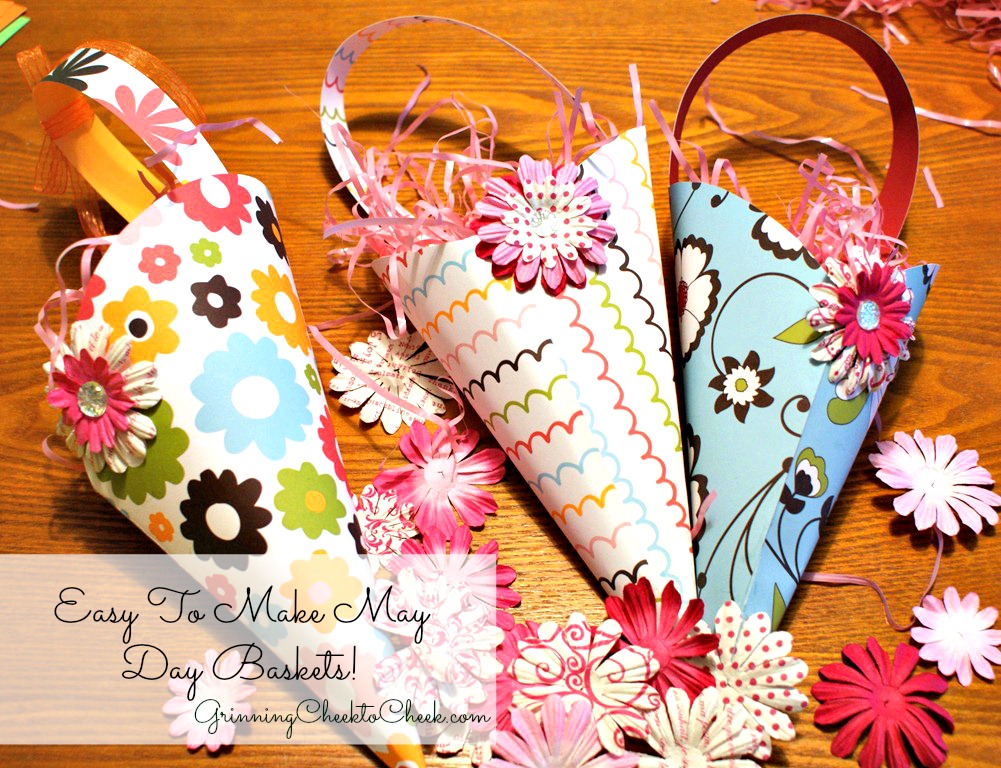 Anyway, I still like to do a creative project every now and again though – and being in a new neighborhood; I thought I could surprise some of my neighbors with a nice little May Day Basket!
I made a great template and instructions on how to make this.  This also would work for Birthday Party's as a favor holder; or a craft for the kids to do and decorate – for Any holiday really; for a co-worker or boss! You can do this in any way you'd like

Things you will need for this project:
Decorative Paper

(can be 12×12 or 8×11 – You'll get a longer handle with 12×12)

Scissors
Glue
Decorations
Whatever you want inside the basket!
Instructions:
Simply cut the template, trace (LIGHTLY!!) onto the decorative paper
Fold the edge inward so you have a 'tab' to glue together edges.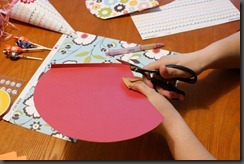 Line up the edges, apply adhesive, line up edges again, hold until dry.
There will be a small opening in the bottom, but that is ok!
Add 'handle'.  I put mine towards the back because I want these to hang on a doorknob really easily. You can also place them going across the middle.Add decorations!  My local craft store had these cute pink flowers on clearance; and so I bought some jewels to go with! Also the Easter Stuffing is down to about 5-10 cents per bag, so I bought a bag to fill the baskets.
I don't mind if you share the template as long as you link it back to me and leave my watermark in there.  Right click on the template to save the image. Print it out in full size. Cut it out and there you have a template!

Please enjoy! I'd love to hear if you tried this or if your family ever does May Day Baskets for anyone!