Easy 4th of July Dessert Recipes
I wanted to put together a yummy but healthy snack that we all can enjoy this 4th of July season. My son loves Cow Candy's Bees Cheese Honey Jack Cheese. See my previous post about Cow Candy. So I decided to pair together his favorite red, white and blue snacks on a skewer. To remake this healthy treat head over to your nearest Lunds & Byerlys grocery store or online at Cow Candy.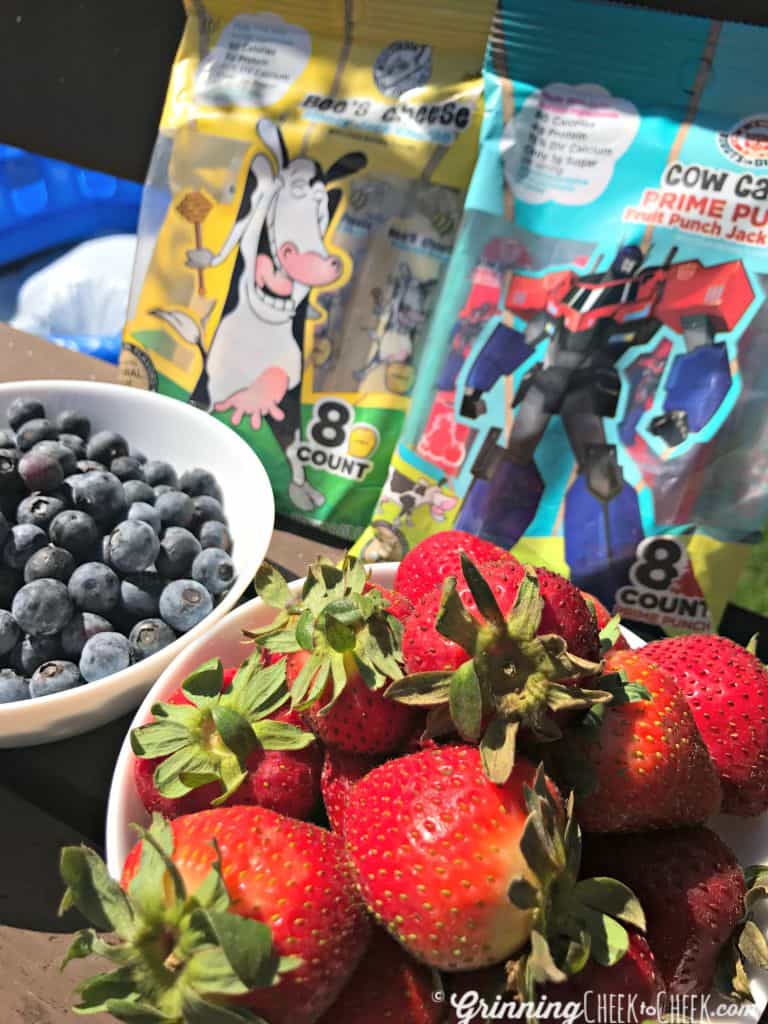 Cow Candy Fruit & Cheese Kabobs
This recipe is so easy to make and everyone will love the nuttiness of the Honey Jack Cheese and the sweet delicious fruit.
Ingredients needed:
1 container of strawberries
1 container of blueberries
Package of Cow Candy's Bee's Cheese Honey Jack Cheese( You may alternate Optimus Prime Fruit Punch Jack Cheese)
Wooden Skewers
1 Banana (optional)
I started by cutting the tips off my skewers since I knew I would be serving them to little people. First I soaked them in warm water for about a minute. Cut the tips and then cut the sticks in half.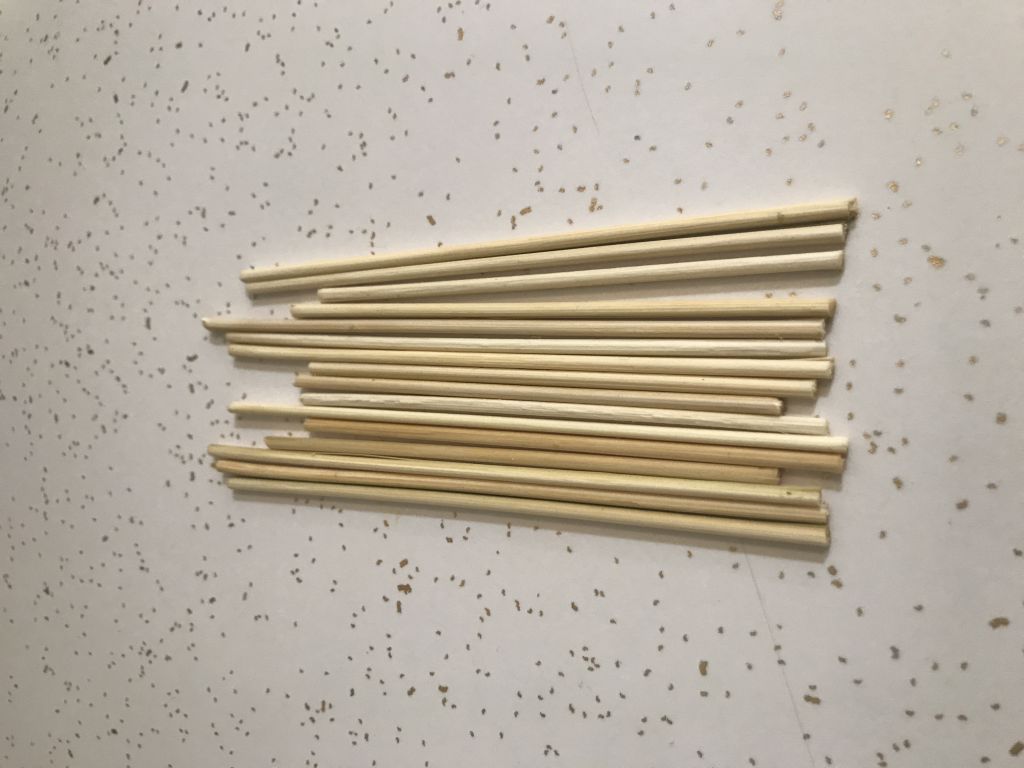 Cut cheese into cubes. Now cut strawberries and banana.
Loop fruit in a red white and blue pattern.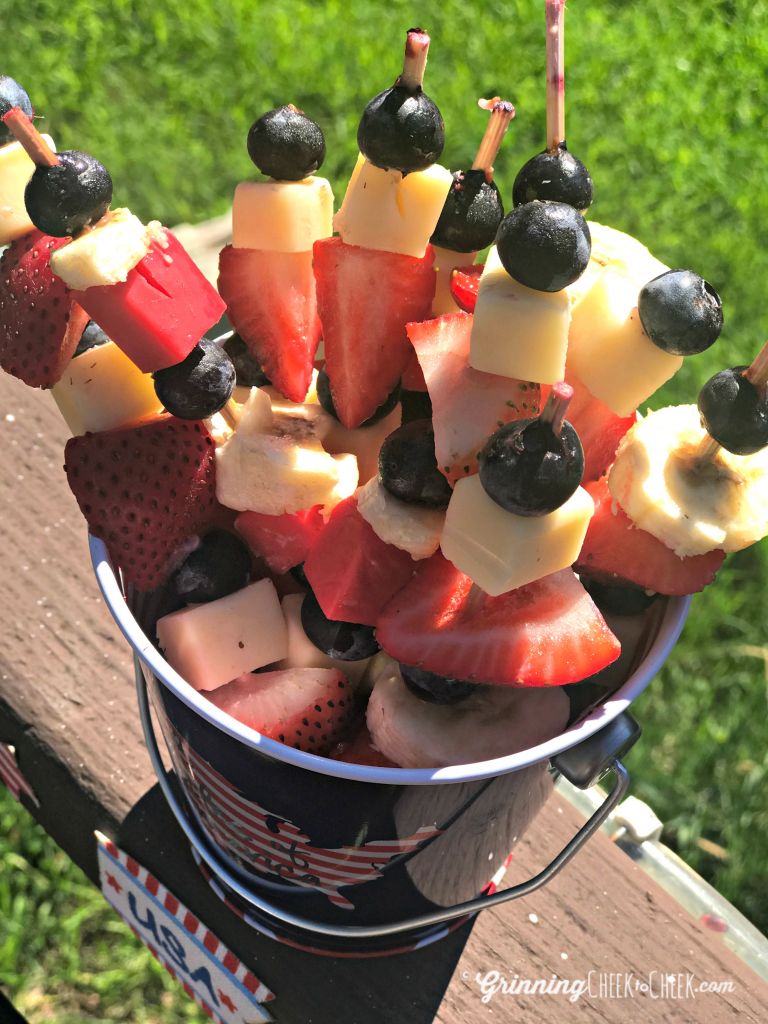 Serve! Yummy