Jennifer, the owner of Earthy Crunchy Mama is a truly remarkable woman. She has gone through so much in her life along with her babies, most in particular her son, Cole.

He was diagnosed with Progressive Infantile Scoliosis – a rare spinal deformity that doctors told her was un-treatable unless he endured several surgeries at each growth spurt until he was old enough to have a spinal fusion. You can read more about his story and their mission Here: But this ultimately led to her decision to become 'earthy crunchy' and to sell the same items that she has found useful in her home. Including, but not even closely limited to Cloth Diapering.

Joe and I were having such a rough time getting our day time diapering perfect, especially when we had to leave the house for any amount of time, and so when I talked with Jennifer from EarthyCrunchyMama, we decided to have a chat over the phone. She explained a lot of great tips to me and helped me to realize some of the solutions I needed.
She sent along some BabyKicks Hemparoo® Joey-Bunz Pouch riders: Regular and Premium Hemp Inserts so that I could use those with my regular diapering, especially focusing on nap time and going out of the house. These have been a life-saver.
I am a true Hemp-Convert. I believe all diapers should have space for a hemp insert – and while microfiber is great – I'm not exactly a fan of microfiber alone. Adding a nice thin hemp insert saves so many outfits!
Jennifer also sent along a few packs of fleece liners, because I mentioned that when the boys wake up and I change their night time diapers, they're skin is moist – which isn't a great thing. I think that the diapers just get SO full that they can't possibly keep the moisture away, and the diapers hold the moisture in so well, that it doesn't escape. So the fleece liners we make sure to put in at night, to help the skin stay more dry.
EarthyCrunchyMama.com also has a great newborn diaper rental program, which I can't imagine anyone could really pass up! For as little as $15/month you can get infant diapers as long as you need!
So check out EarthyCrunchyMama.com and take a look at all the amazing things she offers – most of which, her experience and advice, and the knowledge that she has reviewed and approves of every item that she sells in her store!
Jennifer and her husband have written a book called 'Cole and the Crooked Flower' that they would love to have self-published to help educate others as well as doctors about the treatments available, and are raising funds to do so. So any and all help there is appreciated!
Giveaway!!
(Open to US Only)
A Lucky winner will receive a 3 pack of Joey-Bunz Regular or Premium Hemp Inserts (your choice of type/size)
Visit Here for instructions on how to enter
This first entry is Mandatory: Visit EarthyCrunchyMama.com and tell me something that you would love to try from her store:
Hint: Click on Store, then Baby to see cloth diapers

Optional extra entries: (only after the above mandatory entry is completed!) All are worth one entry unless otherwise specified. Leave one comment per entry.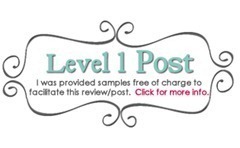 Giveaway ends September 30th, 2011 at 11:59pm. Winner will be drawn by 'andthewinneris…' and will be e-mailed. Winner will have 48 hours to respond or a new winner will be chosen.