Dyson DC59 Review
Family life can get messy sometimes. We make cute crafts. We cook and eat a ton of yummy foods. The kids dash in and out of the house, leaving behind a wake of dirt. As a working mom, I want my house to be clean when I come home from a long day, but I don't want to have to work hard on the upkeep day in and day out.

Last year I had the pleasure of reviewing the
Dyson DC44
, which is an amazing slim, handheld bag-less vacuum. When Dyson offered me the chance to try out the newest model the
Dc59 Motorhead Bagless Cordless Vacuum
, I didn't hesitate. I was thrilled! My mom was happy too, considering she benefited from the passing on of the DC44, which now keeps her cabin and her boat immaculately clean.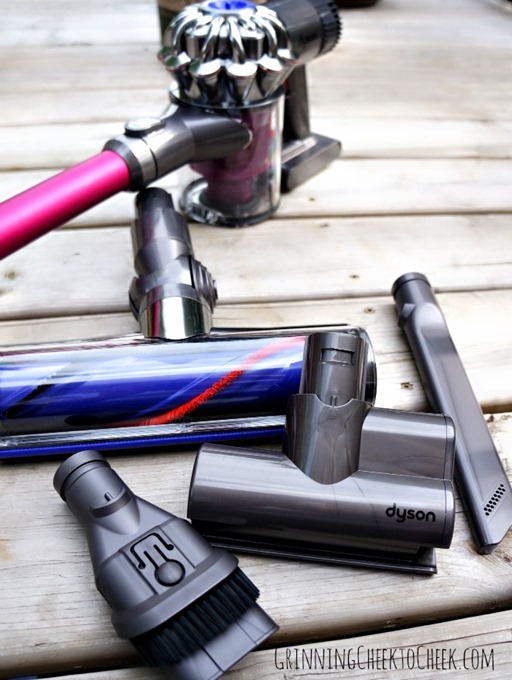 The DC44 was pretty spectacular, but the DC59 is even more amazing. This little vacuum is 75% more powerful than DC44 and is great for carpets and of course hardwoods, and has some great accessories that make cleaning corners and edges a breeze.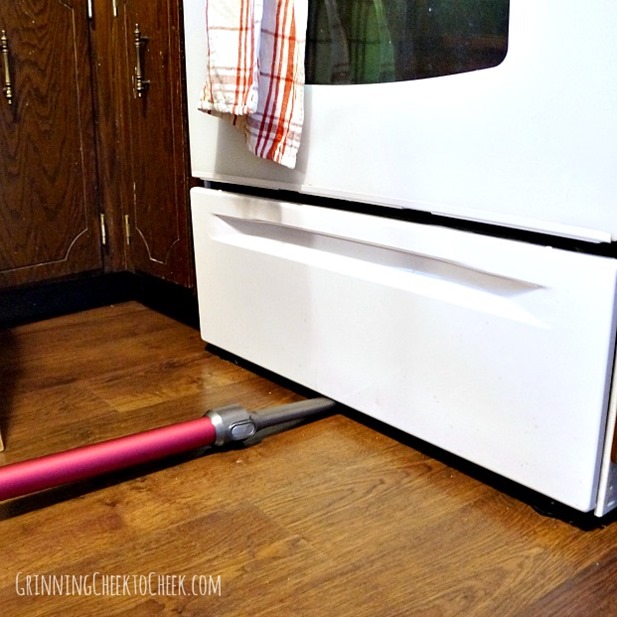 I appreciate the lighter weight which makes carrying it from room to room super easy and that you can use it as a handheld vacuum also. It's even light enough for my 5 year old to take on the 'chore' of vacuuming the front entry rug – which he thinks is totally fun!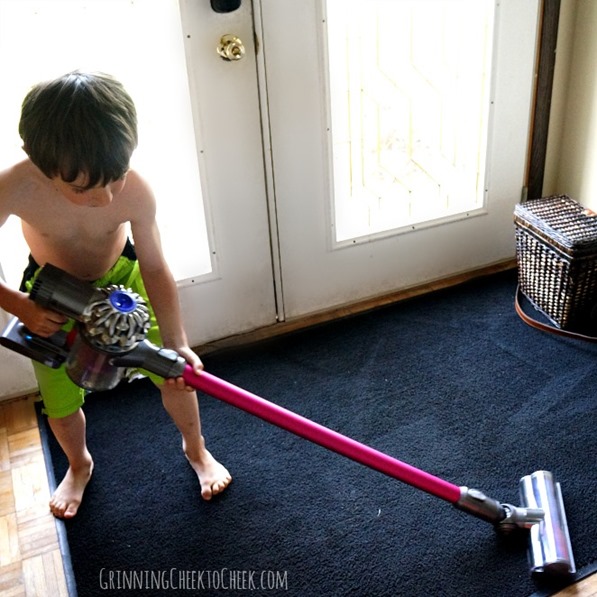 While the
DC59
is lightweight and portable, it has a generous 9-7/8″ cleaning path width making a quick sweep through out the house just that, a quick sweep! A newly configured cleaner head with a direct-drive motor creates more brush bar power to better agitate carpet pile and tackle ground-in spills and stains. While nylon bristles dig into carpets, carbon fiber filaments reduce the build-up of static charge, aiding in the capture of fine dust on hard floors.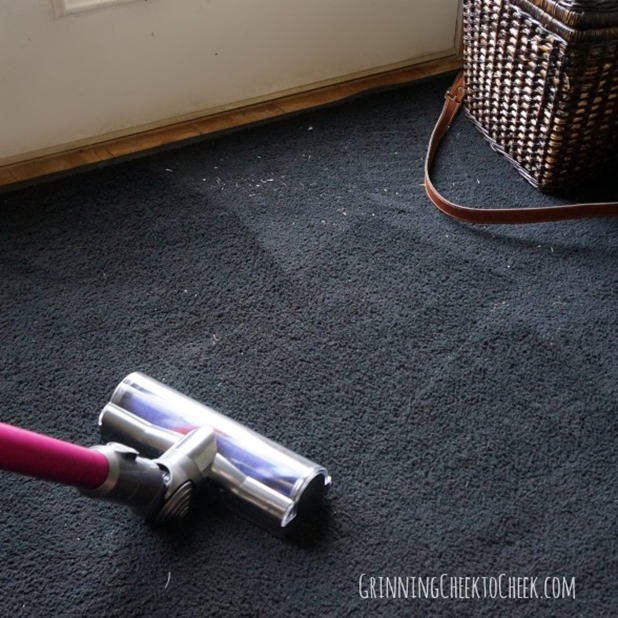 The above photo was impressive to us. We couldn't believe how much of a difference it made getting all the dirt deep down into the carpet! This powerful vacuum helps remove set in dirt and fine dust from floors. It makes cleaning a breeze and it works so well I don't feel like I need to vacuum constantly.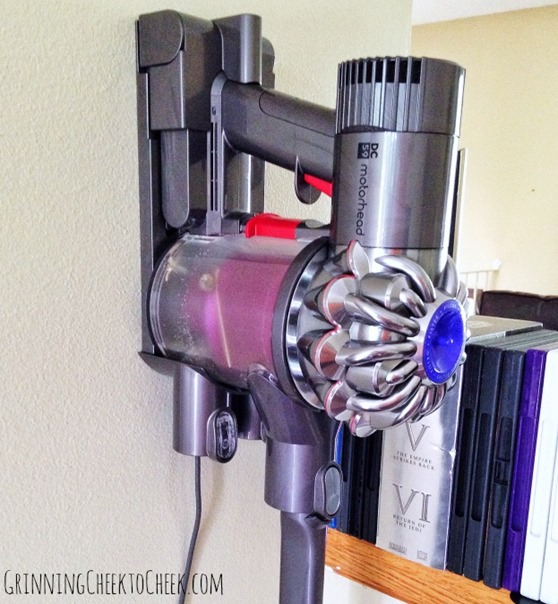 I absolutely love the charging unit for the wall. We placed it in the corner of our kitchen, so in a quick second, you simply lift UP and Forward – and then pull it down. When it's placed back into the unit – it's charging again! Frankly – in my house it has to be easy enough for me to grab about 10 or more times per day. I never have the feeling of flimsiness or the idea that it might break. It also has space below the charger for two attachments to be plugged into the base for storage.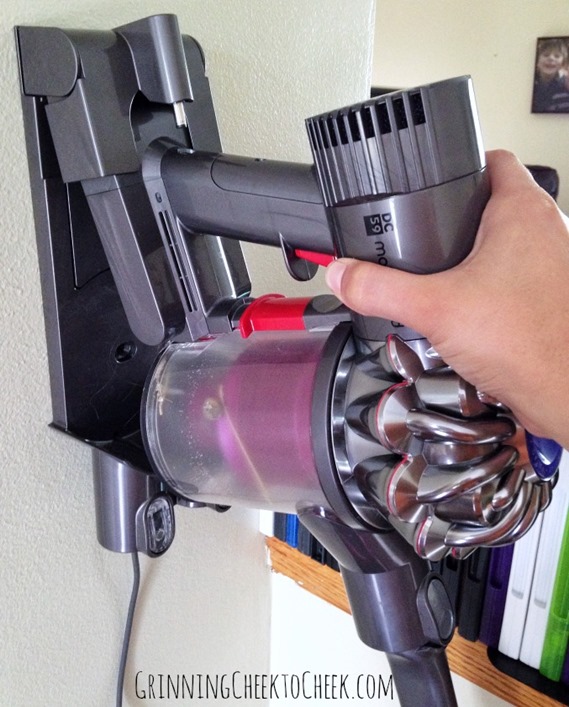 The DC59 is ideal for small spaces in terms of the compact size, but it has enough muscle to tackle the biggest jobs too. Retailing for $549.99 at Best Buy the
Dyson Dc59
is an investment in a clean home. Hop over and check this sweet cleaning superhero to learn more.