Being in our new home, we've started to need some new accessories that we had never previously thought of needing while in a condo.  Ever since we bought this house, my husband has been scouring the tool aisles for neat power tools and adding to our project list in his mind.

I was given the opportunity then to review a Dremel 4000, which we were totally thrilled about!  My husband had to start thinking about the projects that he wanted to do with a Dremel.
The Dremel 4000 variable speed rotary tool offers the highest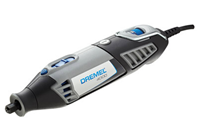 performance and most versatility of all Dremel rotary tools. The increased strength of its motor plus electronic feedback circuitry enables consistent performance at all speed levels. Dremel 4000 can use all existing Dremel accessories and attachments plus high-performance attachments to complete the widest range of projects. A slim, ergonomic body provides a 360-degree grip zone for comfort and control in any grip position.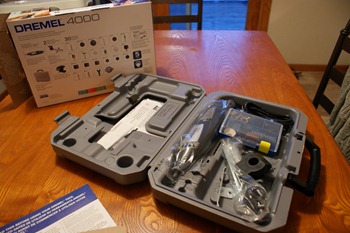 OK.  Just so you're aware:  I am unable to give my personal opinion, because, well.  I didn't use it!  My husband does all the 'dirty' work around here, so I'm just telling it as I was told

We did a few projects around the house that could be accomplished with many other tools, like De-Rusting the Patio Table:
But then tried to focus on Dremel Specific projects, like Building a Bird House with a Gourd!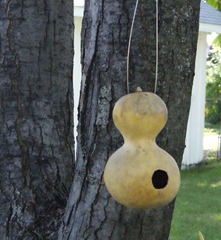 For the sake of a less lengthy post of those who are more interested in a tool review vs. a project: I'll link to the 'how-to' post separately.  Sorry for any inconvenience!
Overall Review:
Overall – the Dremel 4000 is an awesome 'Super Dremel' (Straight from my husbands mouth) and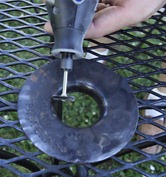 is really useful for a wide variety of tasks.  It can often be used in places where you don't have or want to buy the specific tool for a certain task – like sanding the rust off of the patio table.
The ability to fine tune the speed for each task that we did was especially handy, and makes the tool even more versatile in various projects.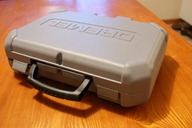 We love that it came in a nice carry box.  That way it's not another tool laying around the toolbox or thrown into a duffle bag of other power tools.  It's flat and fits nicely on a shelf.
The only issue that my husband wanted me to talk about was the attachments that came standard with the Dremel 4000.  He probably

won't need all of the attachments, and the ones that he will need are only second best to the other attachments available, but not included in the kit.  However.  That being said – The attachments for the Dremel 4000 are standard, and very easy to locate at pretty much any hardware store, and are pretty inexpensive.  You'll want to buy a kit with the specific tools that you're desiring for a specific project.  Otherwise the standard tools work for smaller – non-specific projects.
Another Man's Opinion:
Because My Brother-In-Law designs furniture, we thought he should have a Looksie at our 'Super Dremel'.  He was able to try it out on his current fiberglass project.
His review:
The Dremel 4000 works like a dream with cured fiberglass,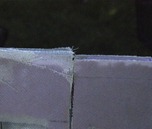 cuts through it like it was butter.  The only downside is needing to be aware of the loose shreds, and being sure that they are trimmed so as not to get wound around the Dremel and cause a problem.
Also: Not to be used for Shaving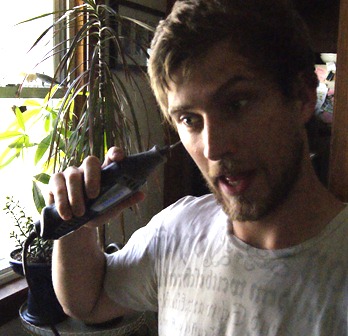 Dremel as a Gift:
When asked about the idea of this being given to a man as a gift – he said that he would have loved a gift like this – It would probably even be the Dremel that he would have chosen from the store himself.  So.  Ladies?  Christmas, Birthdays, all sorts of any-day gifts – If you're waiting for some projects to be done around the house… This is your answer

  Your husband will be eager to finish those projects when he has a new power tool in his hands!