I've written about Dr. Brown's great products before and today I am going to spotlight a few more fantastic products and remind you that they make great stocking stuffers for little ones and new moms! Dr. Brown's compensated me with the pictured products, but opinions are 100% my own. If you need a reminder of previous products, check out the Gia Pillow review or the variety of Dr. Brown's products that are helpful all day long!
Dr. Brown's Meal Time Stocking Stuffers!
Dr. Brown's makes LOTS of meal time products for little ones, whether they are just learning to eat solid foods or have mastered eating. My favorite is definitely the Snack-a-Pillar, which is great way to take snacks and dips along anywhere. Use as few or as many in a pillar as you like and fill them with whatever you want. The containers definitely hold more when used individually because of the domed lid, but when stacked up they still hold enough goldfish to tide over my little shark until mealtime.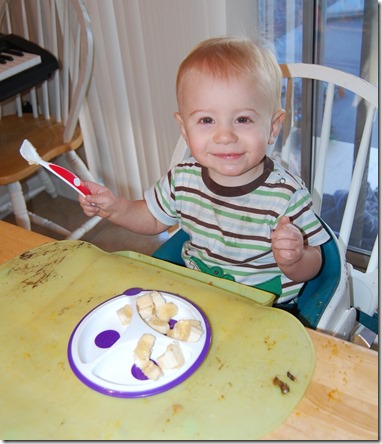 Other great mealtime products include the divided plates and bowls, which have grippy bottoms and come in fun colors! Or the spatula spoons which work well in little or big hands, and the flat side is great for wiping food off Micah's face and chin!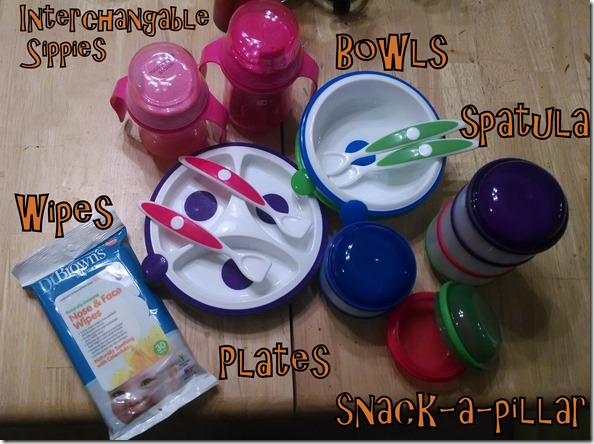 The Dr. Brown's sippy cups also come with soft or hard tips and are easy to mix and match for your favorite color, tip, size, and handle combination!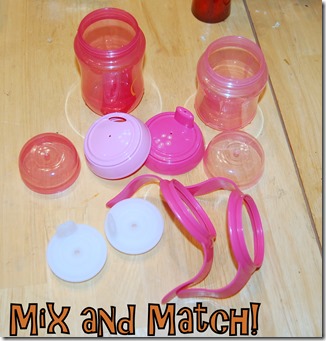 Dr. Brown's Helps with Clean-up Too!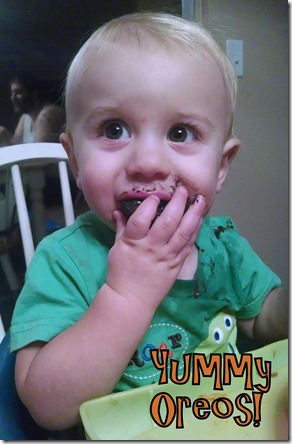 The new Dr. Brown's wipes are a fantastic addition to my clean-up arsenal! No matter how messy Micah's face and hands get, the Nose and Face wipes can handle it, and even throw in the naturally soothing Calendula. These would come in handy for a runny nose too!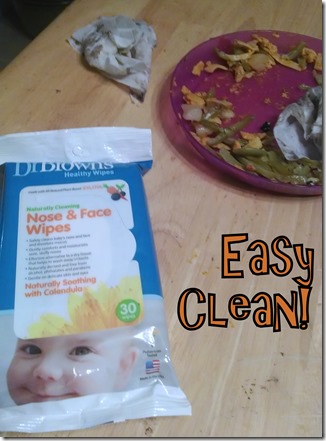 Dr. Brown's didn't stop with face wipes though, also check out the Tooth and Gum Wipes for a health mouth, and the Pacifier and Bottle wipes, because every mom knows the pacifier hits the floor way more times than we care to think about, and some of those floors have way more germs than we could ever know. I'm not a germ-a-phobe by any means, and I think a little exposure goes a long way to build Micah's immune system, but if his pacifier hits the hospital floor, it's getting cleaned, period.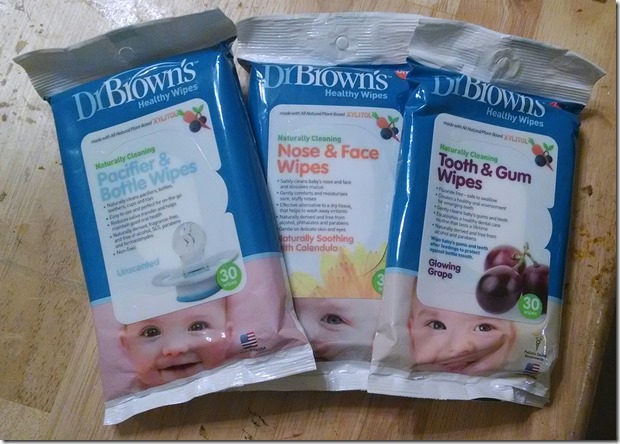 You can find Dr. Brown's Products at Walmart, Target, BabiesRUs, Burlington, BuyBuyBaby, and select other stores. Check them out online, on Facebook, or at stores near you!