Are you like me and have a hard time remembering to take your supplements?
I mean, I've got great intentions – I just almost never get the silly pills into my mouth!
My multi-vitamins are so awesome though – they are packed with energy giving B vitamins – and I can DEFINITELY tell the difference mid-day on the days I take them vs. the day's that I don't take them.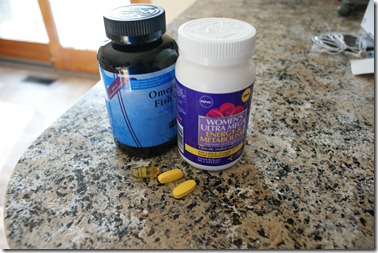 I also recently have started the fish-oil supplements.  I'm not a fish-eater mostly due to the mental side of it, and the smell..  And I'm terrified of Fish Burps.  It takes a lot of mental stamina for me to swallow those little pills.  The ones I've got though are peppermint flavored – which leaves me with peppermint burps.  It's manageable, but still makes me think and cringe every time I get that peppermint taste in my mouth.
Over this past week, I've been learning about the benefits of Krill Oil – and how it's better than fish oil in so many ways – including reducing PMS symptoms and inflammation and joint health!  I've ordered my first bottle and I'm hoping to start them soon…. As often as I can remember. (Even though the picture of the Krill on their page freaks me out just a bit…)
Krill Oil contains a rich supply of astaxanthin, a red pigment found in aquatic livestock such as krill, shrimp, lobster, mussel,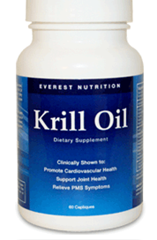 crab and other seafood sources. Astaxanthin is known as a very powerful anti oxidant which can help rid the body of free radicals that contribute to various diseases and illnesses. Astaxanthin is also known for its anti-aging capabilities.

Even better. krill oil's Omega 3 structure is linked together in a different form compared to fish oil. The essential fatty acids in fish oil are made up in triglyceride form, whereas krill oil is linked together in phospholipid form – the same structure as the fat cells in the human body! This makes absorption of Omega 3s faster and easier.
Overall I'd like to be better at taking my supplements – but I'm just so bad at it! My biggest downfall I think is that I often skip breakfast, or just graze for breakfast.  Usually by the time I feel like I've eaten enough to take some medicines and not feel sick to the stomach, I've already gotten way too busy with the kids, and typically forget.
I've resorted to leaving the pill bottles out on the counter just so I can remember at some point in the day!
How do you remember to take your supplements? Which ones do you *always* take?