My kids have been stealing my iPad more and more lately. I did a pretty good job at keeping it from them at first – and now they pretty much have full control over it. I have been encouraging educational apps though, especially considering that my 5 year old will be starting kindergarten next fall. One thing I did notice though – was that Andrew cannot seem to hold his pencil correctly, and it's stopping him from enjoying writing or coloring. I had to be smart and start looking for something that he could use electronically that can help build his hand muscles to cooperate with writing. So when I saw the Disney Creativity Studio Smart Stylus I knew it was the perfect thing for him. Compatible with most Apple iPad models, this Disney Creativity Studio DCS-16 stylus helps your child develop important artistic skills by teaching him or her to draw Disney characters. More than 45 pages of activities ensure a fun learning experience. The Stylus lets your child switch between pencil, brush, marker, crayon and other effects. Shaking the stylus produces magical art effects and flipping it over enables erasing.
Andrew is a smart kid. He knows that we are slowly changing out his fun games for educational ones and pushes back accordingly. He needed something that he really enjoyed: and since he doesn't especially enjoy coloring or painting: I was slightly hesitant at first for the stylus. Except that the Disney Creativity Studio App has all his favorite characters, and is not fully revolved around coloring. There are dot-to-dots that Andrew enjoys, as well as being able to trace some of his favorite characters.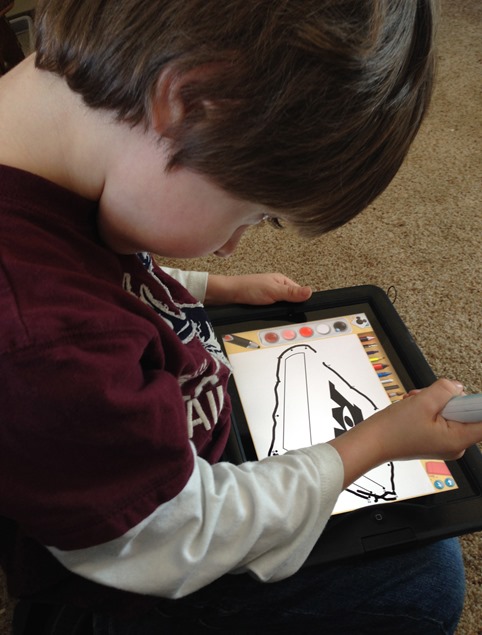 But I went about introducing it to him in just the right way: I first let Ethan (my 3 yo artsy kiddo) discover and enjoy; telling Andrew that he couldn't play with it. That REALLY got his interests peaked. Ethan really enjoyed it, too – and wanted to play all day long! Andrew finally had his turn and wasn't going to let it go for quite some time (Smart Mama Moment!).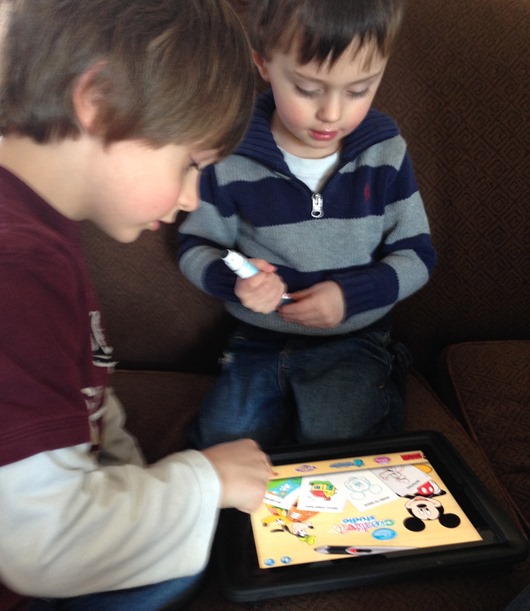 So Ethan is enjoying and learning how to hold and manipulate a stylus, and Andrew is building the tolerance for art at the same time as learning to hold a pen.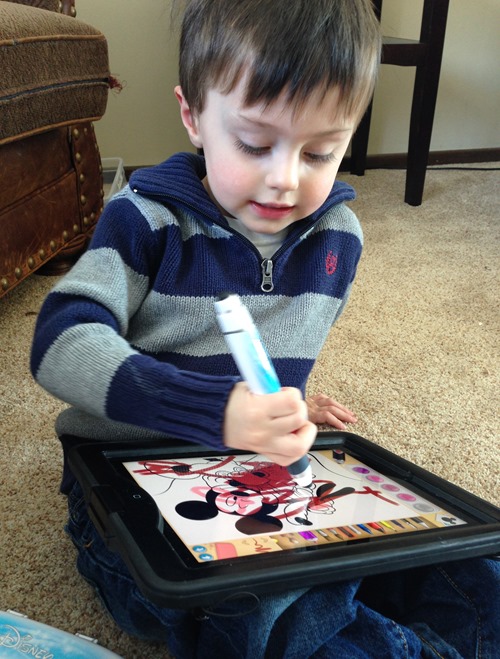 Even I've had some fun learning how to draw Mickey Mouse!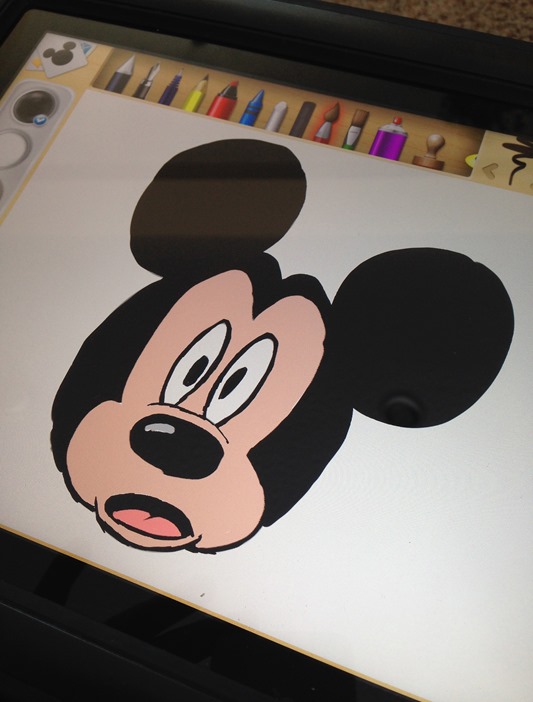 The only thing I really wish that this app had is a tracing letters program – so Andrew could use the stylus to trace letters, and learn how to write his name. We're working on it though!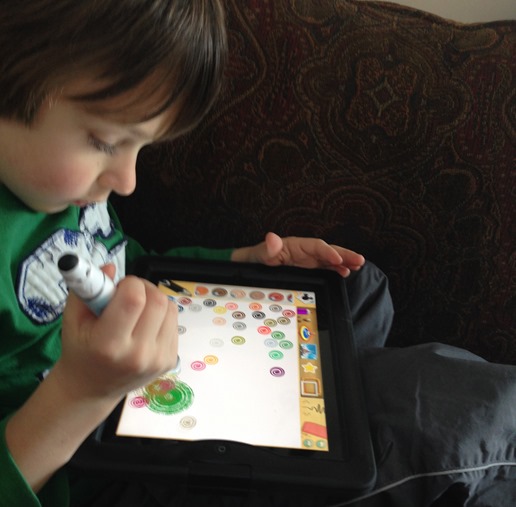 Overall, I really enjoy the app and the Stylus. My creative child enjoys coloring with technology – and the other enjoys the Disney-side and is gaining skills for writing. So it's a win-win.
The Disney – Creativity Studio Smart Stylus
is available at Best Buy for $39.99.