It's one of every parent's worst fears. Getting into an accident and hurting yourself, your car, and even worse: your child! Yet it happens, every day. It's one of the main reasons I cannot and will not watch the news. I know the stuff is out there, but I worry too much about it when I hear about how frequently it happens. It's exactly the reason why so many people are so passionate about car seat safety, and why it's really important to research your car seat habits and make sure that you're using a great car seat and using it in a way that helps protect your family.

Diono has taken a lot of the work out of car seat safety for us: They have designed their car seats with your child's security and safety as their first priority. I am personally a big fan of the care that has gone into the safety of the Diono Radian RXT that we received last month. And especially impressed with the detail provided in the manual. I can easily check out videos about installation. I almost hate to admit, we had to look at a few videos before we got the seat perfect – but that's only because the seat has so many options included! We were confused with the items included for front vs. rear facing and the seatbelt vs. superlatch, but we figured it all out before too  long.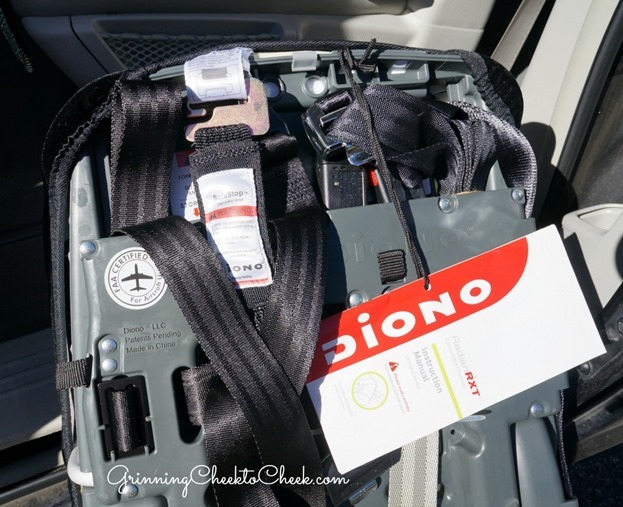 It also has a lot more installation safety features than we are used to. My husband was really impressed that he could pull the cord straight out to tighten, where he has previously had to do his best by sitting on and moving in really strange ways to get the seat REALLY tight.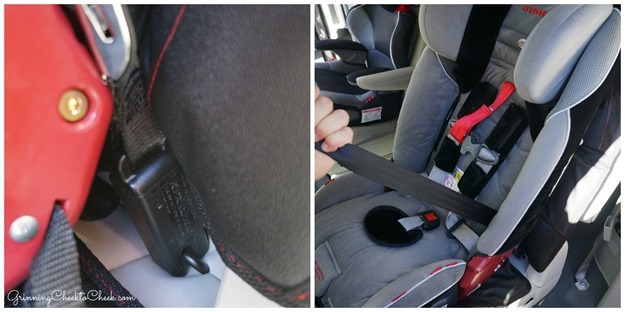 The Diono Radian RXT works from 5-120lbs, has rear-facing and forward-facing capabilities (Although I've only installed in forward facing). It has the Super Latch system which allows you to keep the latch connected for much longer than a regular chair, and the rear latch which connects to the back of the seat and secures our children in case of a front collision.
The Radian RXT is so different than our previous car seats. It's definitely more narrow, fitting up to three seats across the back of a car, and it's also more of a 90 degree angle (or more upright/straight) than our older, curvy models. However, don't let all of these features make you shy away from the seat! It's a great option for us because it takes up so much less space in our car! If you have three young children, you no longer need to look for a minivan in order to fit them in!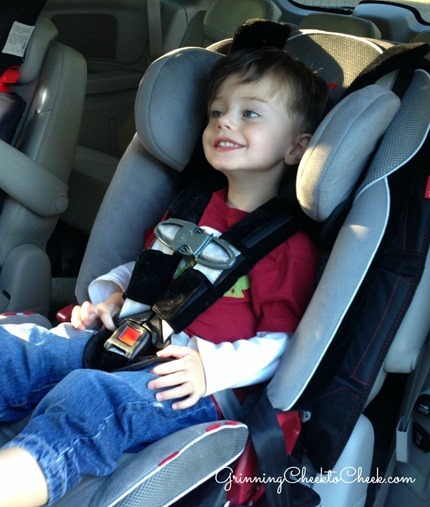 The one feature I would change about the Radian RXT is the cup holder. I think they need a video about the cup holder! I can't get it to go in, and stay in where I put it without my almost 3yo pulling it out every single time!
Overall – we love our new Diono Radian RXT and I am much more assured now than I have ever been, that in the case of an accident my child will be much safer in the Radian RXT.  This seat can be purchased at Target.com and ToysRUs.com for just under $300.
I received the Radian RXT in exchange for my opinions on it. All opinions are 100% my own.