'Tis the season for the companies out there to start their new Ambassador Programs for the year – I'm so excited about them all.
I started blogging a little more than a year ago – just before Ethan was born – mainly because I had seen some other great review and giveaway bloggers.  I was entering giveaways like crazy on sites like MinnesotaMamasMustHaves and MomSpotted – mostly because at the time they were doing baby giveaways.
But then I came across the Chuggington Conductors Moms.  I loved them all because my son was/is SO into Chuggington – and would have loved for me to win each and every one of those giveaways.  I decided that I would start a blog and become a 'Conductor' myself.
Little did I know at the time how much work it would be to start a blog from scratch and build it to the point where Chuggington would even respond to my emails – but I was persistent and feel like the work I have put into my blog is well worth these ambassadorships.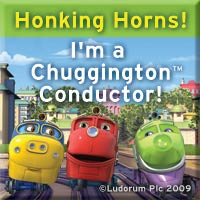 I jumped up and down in Joy and Excitement with my kiddos when I got the email inviting me to become an ambassador – and I'm so excited to share the reviews, stories, and giveaways with you all!

Let's also not discount my other Ambassadorships either!  Step2 has been one of my favorite companies to work with in the recent months – ever since meeting them at BlogHer and working with them personally after that for a few great reviews and giveaways!
I was SUPER excited to get the Giant Fortune Cookie in the mail that announced that I was a Test Drive Mom – and even more excited to eat it!
I'm not thrilled how things are running with them as a competition among the bloggers – but I am excited to share more about what I truly love about Step2.  I've got a great review going up soon about their new Water Table!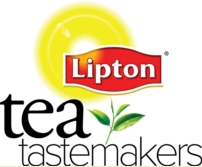 Lipton Also approached me to become an ambassador for them.  I am a tea drinker on occasion, especially before, during, and after my trips to Ukraine (for Dental Missions) where we drink so much tea it's not even funny!  So I love to relax, reminisce and enjoy my tea.  I'll have a great review and giveaway coming very soon for them!
I've got a few other things in the works, but it's too soon to announce them officially – but I'm really excited about them!
So if you haven't already – be sure to subscribe to my email updates and follow me on Facebook and Twitter so you're sure not to miss the action!