If you're looking for things to do in Destin, Florida – Snorkeling isn't exactly the first thing that I think of. I typically think of it more for the southern tip of the keys and lower (like the Caribbean) So when I heard that we were going to be snorkeling and snuba-diving I was really surprised – and most everyone was really excited! (Except for me – read below)
About 9-or-so years ago, my husband and I decided to take a cruise. I was super excited for our trip to Belize where our snorkeling excursion would be. So when we were in Cozumel we were able to get into the water with our snorkel gear and practice a little bit. As I'm walking into the water, a little boy is telling his mommy about how many fish he saw – to which she replied "Be Careful! The Piranha's will EAT you!" I'm pretty sure she was joking with him – and I *know* that piranhas do not exist in the ocean… but it was a huge wake-up call that 'Oh yeah – This is the Ocean, and there are scary fish in here that actually CAN hurt you!" By the time I got underwater near my husband, All sorts of fish were under water. But – Normally fish swim awayyyy from humans. But – not these ones. They started swarming me! I was panicking under water and swimming away as fast as I could. In fact – my husband took a picture of me freaking out..I have ever since been terrified of fish. I know, It's crazy.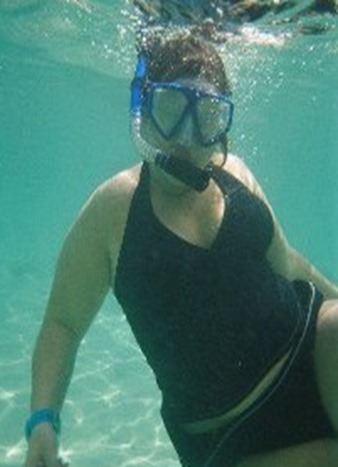 So when I heard that we were going to be working with Destin Snorkel – I immediately 'copped out' and said – "I'll watch!". Not because I didn't love the idea of it… but because I knew I would not be OK doing it.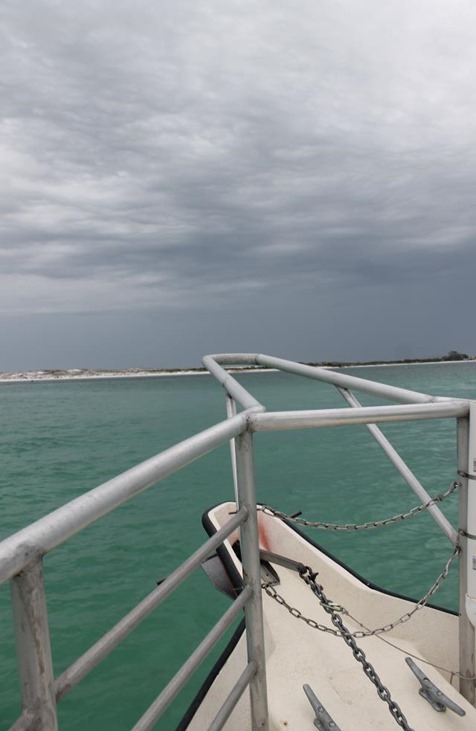 It turned out to be pouring rain and quite cold during our trip – but everyone else had an absolute blast!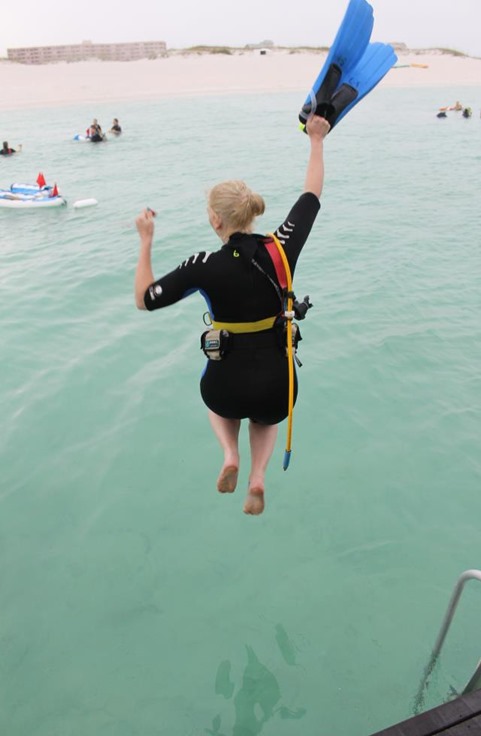 Most people in our group scheduled to leave Destin on Sunday- and a few of us were not leaving until Monday (because flights were WAY cheaper!). One of the girls had to pick up a picture that she ordered of herself underwater, and one of the co-owners of Destin Snorkel offered to take us on a boat ride around the harbor again – since it was absolutely gorgeous.that day – where we had had crappy weather all weekend. The waters were crystal clear and the sun was shining. Because Destin Snorkel has some sister companies on HarborWalk Village – they were able to get a pontoon to take us out!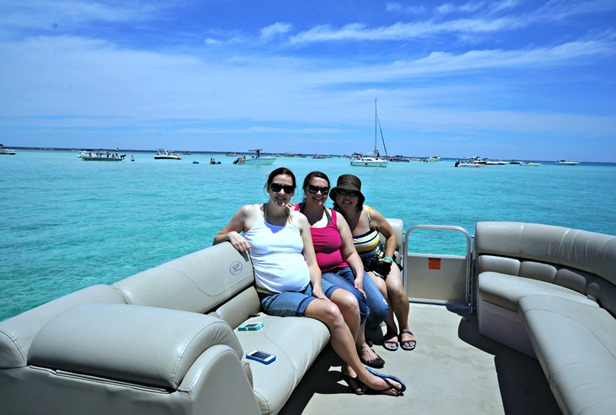 We drove just outside of the harbor area into the bright green/blue waters – and immediately found dolphins. LOTS of dolphins! They were playing with us, and playing with the pelicans! I saw more dolphins that day than I have ever seen at once! And I've even taken Dolphin Cruises specifically! It was a ton of fun.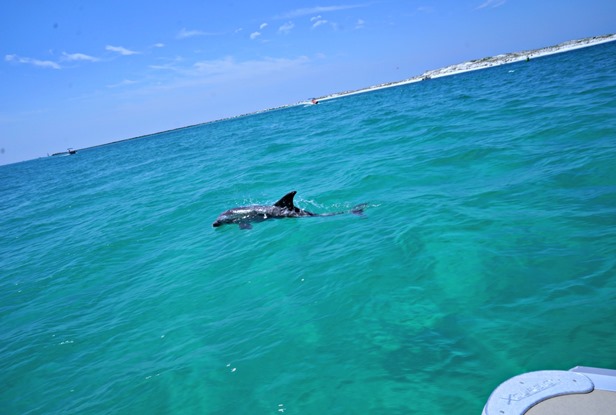 Then they brought us over to Crab Island – which is apparently this sand-bar area right in Destin' Emerald waters – where the water is about 2 1/2 feet deep – and everyone stops and anchors their boats to play in the water. During peak seasons they have giant blow-up slides,Volleyball, food vendors, and more out there. That day there was a special promotion for a drink if you take a picture with it. 'Ok!"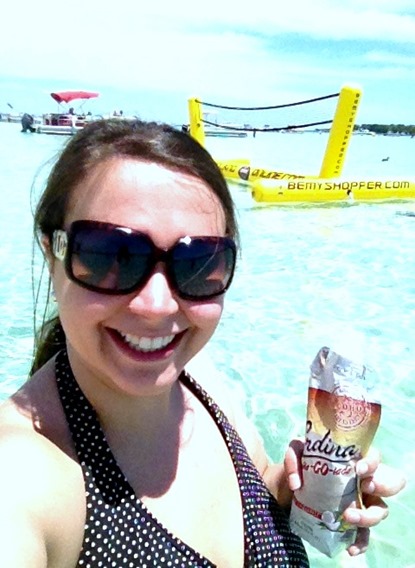 After we played in the water for a bit – we headed back to dry land. It was SO much fun!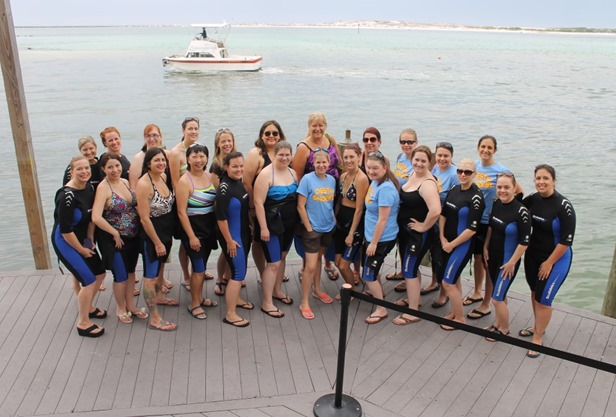 I *highly* recommend that you check out Destin Snorkel and Snuba (if you're not afraid of fish like I am!) and I especially recommend that you check out renting a boat or taking a charter. I'm sure the wave-runners would have been really fun to enjoy and then park at Crab Island for a bit, too!
Destin Snorkel was gracious enough to provide us with snorkeling and snuba diving in exchange for our opinions shared with all of you. While I didn't participate in the snorkeling/snuba – I thoroughly enjoyed my trip and highly recommend them to everyone!