With the nursery repainted and redecorated, we also needed a new toy shelf. Delta Children donated a Multi Bin Toy Shelf! Opinions are 100% my own and not influenced by compensation.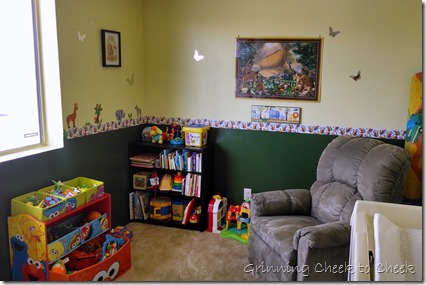 Delta Children Multi Bin Toy Organizer
The Delta Children's Sesame Street Multi Bin Organizer is bright, colorful, and kid-sized. Micah can reach all the bins! Since the top bins are smallest, he can safely pull them off without me worrying about him hurting himself.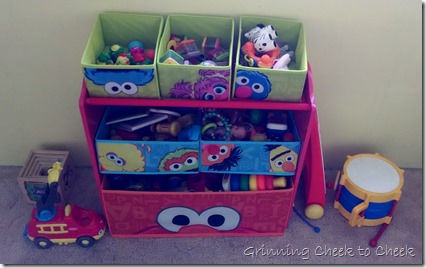 The Multi Bin Organizer was really easy to put together! With cloth shelves held on by dowels, it's totally kid friendly. It does seem a bit wobbly because there is no bottom shelf, but with the big bottom box in place it's totally solid. I also expected it to be a little bigger, but the size is actually perfect for Micah.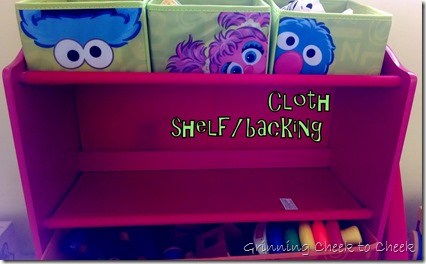 I love the bright colors and different sized bins of the Delta Children Multi Bin Organizer. The bright colors are great for any nursery, and the bins are great for toys of all shapes and sizes.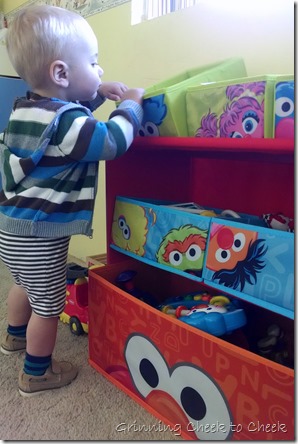 I picked a Sesame Street Multi Bin Organizer for the church nursery, but check out Delta Children's Multi Bin Organizers online to see all the different options! They have a design for pretty much everyone!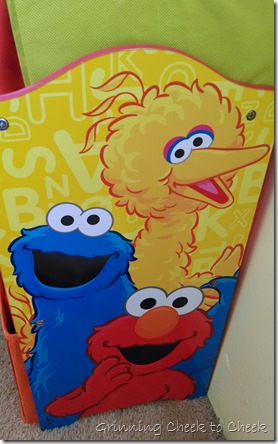 Check out Delta Children online, on Facebook and on Twitter for more information!