One of the challenges I've faced since becoming a mother is trying to find a way to carry out a few home improvements while taking care of two young, and very curious little boys. I might say that the best way to get some decorating done quickly and efficiently is to send the kids to a friend's or relatives house – but we all know that this isn't always an option, and so if you have a room that needs a bit of a lift, and you have young kids running around, you will have to modify your improvements to suit the circumstances.
I'm a big fan of accessories in the home, such as art, photographs and mirrors. I think these items can really give a room a new lease of life, and compared to painting and wallpapering – and, they take a lot less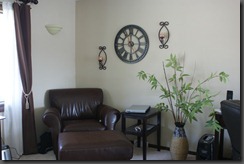 time to install in room. Depending on the room or space that you're decorating, an art print or a cheap mirror can just work wonders, especially in places that get a lot of traffic in your home, such as the hallway or an upstairs corridor. All you will need to use is hammer and nails instead of ladders, paint and dust sheets so the kids won't really be able to get in your way.
Another trick I've found since becoming a mother, is that the little changes can make the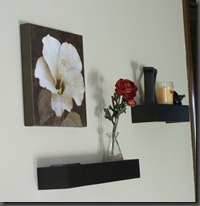 biggest difference to a home, so before you start looking at paint charts, think about what tiny changes you could make to a room first, such as replacing the curtains, adding a bookcase, or replacing that old lamp shade with a newer, cleaner, and more contemporary one. This is a task that you can involve your children in too, because if you just need to replace a few things, they can help you choose them, such as pillows, throws, and picture frames. Decorating your home when you have kids isn't easy but it doesn't have to be impossible, and with these tips, you can even make it an enjoyable family activity.