One of the hardest decorations for me to accomplish is window treatments.
I'm not sure if my issue lies more in the Cost of the treatments, or in the creative mind to wrap around the Look that I'm going for.
Ideally I'd have beautiful cellular shades on each window that can open either upwards or downwards, and have no cords – and will NEVER get damaged by my children… oh wait, I think I might have started dreaming.

When we moved in, I had an estimate done.  And even just for Andrew and Ethan's room alone, we were looking at over $1000.00 – so we resorted back to our old ways….
Beach Towels.
No Joke.
That is, until we discovered Ikea.
Ikea had some great curtain options for us, and they weren't SO expensive that we were freaking out at buying a full set of curtains for the bedrooms!
I mean, they even have some options for sheer curtains that make a world of a difference in a rooms décor – for $4.99.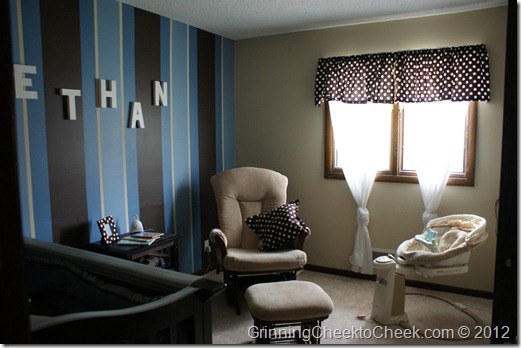 Yep – Those sheer curtains were $4.99.  Then I used the same fabric that the pillow was made with, and sewed two flat panels for the valance.  Literally under $10.00 for this window.
I'm guessing eventually we'll need to get some blinds on those windows, when his napping/sleeping schedule depends a bit more on the light in the room, but for now, he doesn't care.  His room is North facing.  So – he doesn't get direct sun into his room at any time.
In our condo, we had upgraded from towels to the Ikea Ritva curtains in White.  These curtains did well for our South facing condo window – but for our new home with north and west facing bedroom windows, they just weren't doing the trick for the light filtering – and they certainly were not matching my room makeover!
So now with our New beautiful room – we have some awesome curtains to accent the grey bedding!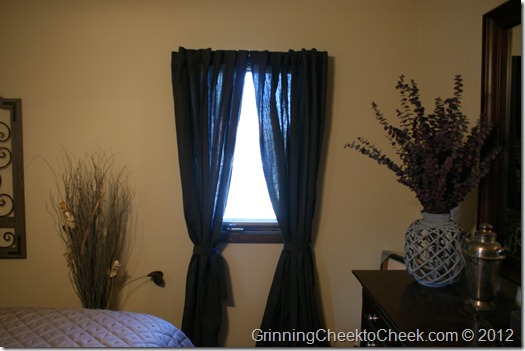 The new curtains are also the Ritva Brand, and are $24.99 for a pair of them.  They come in two quite long lengths to choose from, so you can shorten them up as needed.  I think I'm going to shorten mine up here eventually to maybe a little below the window. But I'm not certain yet, so I'm leaving them long for now.
They come with an iron-on hemming strip, which allows you to cut the curtains at any length and then hem them with just an iron.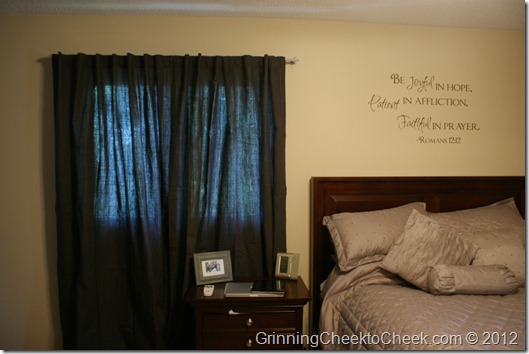 They're nice and thick, and block much of the sun that comes into the room when they're fully closed.
The Ritva Curtains are only available In-Store at your local IKEA.  This is awesome, because it will give you a chance to see all the great options of curtains they have!  All of their curtains are on display there so you can touch them, see how they hang on a rod, and hold up any matching items to them to coordinate your fabrics.
Lucky for you – We have a giveaway!
Win It!!!!!
One Lucky Reader will win a pair of curtains from IKEA! (Choice)
How To Enter:
Mandatory Entry: Visit Ikea's Website website and tell me something you like, learned or want in the comments section (below) on the blog.

Then: Fill out the rafflecopter form below.
Be sure to come back each day for extra entries!!
Also, check out Heather's Makeover Reviews & Giveaways at OurKidsMom.com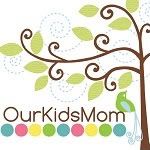 Rules: You do not have to be a blogger to enter/win. An email address is required to enter. The winner will be chosen randomly through Rafflecopter and contacted via email. A reply to the winning email is required within 48 hours before a new winner is chosen. One person entering per household please. US ONLY please. This giveaway ends at 11:59 PM EST on June 22nd, 2012.