Ready for the gender of our baby?? Put away the pink….
It's a GIRL!
Break out the purple and yellow! I just have this rather strong dislike of pink things….
Our baby #2 is all girl according to the ultrasounds (she refused to open her legs for a while, but we got there). We told our family and friends with the youth: Peter took videos of them all (87 that night) shouting "It's a boy!" then "It's a girl" and emailed the right video to family! (Check it out on Facebook) It took them a few times of watching it to figure out what the screaming voices were saying, but they figured it out and quickly started threatening me with pink frills.

10 Creative ways to announce Baby's Gender:
Bake Something:
With Micah, we made white cupcakes and I filled the centers with blueberry filling. We brought them with to a family gathering and everyone had to bite into their cupcakes to know!
Pinterest is filled with all sorts of creative ways to color your cakes/cupcakes!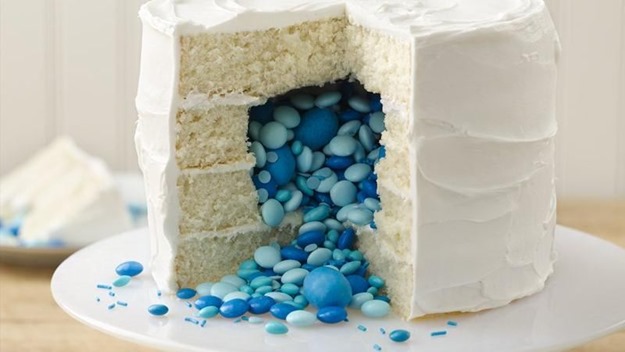 Source
A family member also gave me the cool idea of making home-made fortune cookies with an announcement inside that we could send out to family.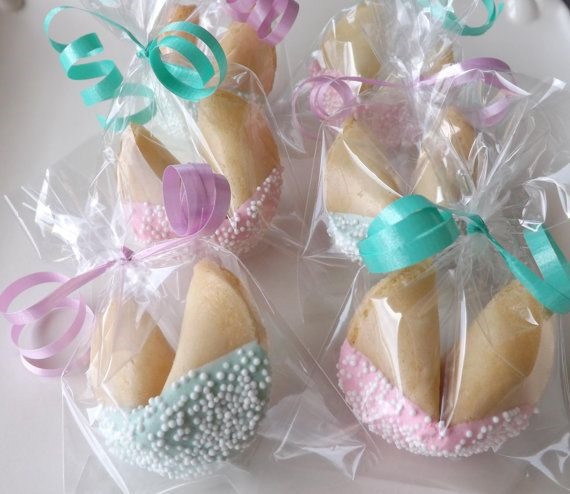 Source
Balloons!
I've seen some really cute pictures of people releasing the right color balloons from a box. Cute and fun!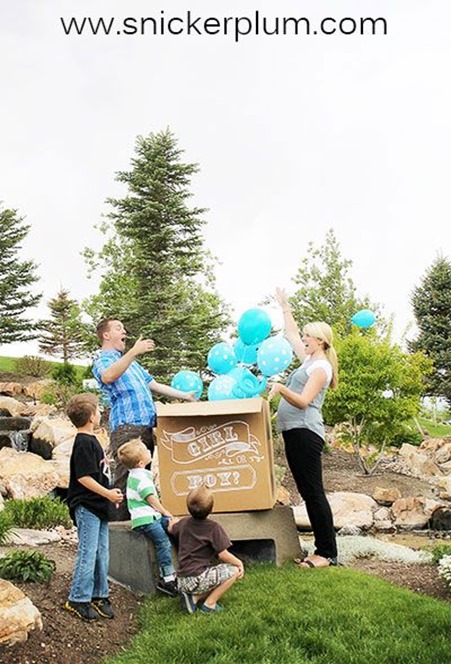 Source
Ultrasound Pictures:
Send out the gender reveal ultrasound picture, either with an obvious marking on it or make them test their own ultrasound reading skills!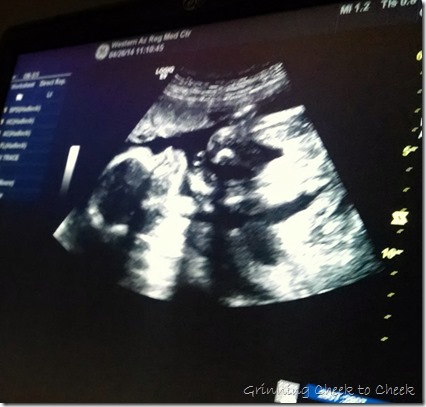 Order Something Special:
You can personalize tons of candies online, like M&Ms, to reveal gender that way. Or get creative with other things you can order delivered, like flowers or personalized cups. I've even heard of personalized soda bottles! I've read online about people making scratch-off-cards to reveal gender, too.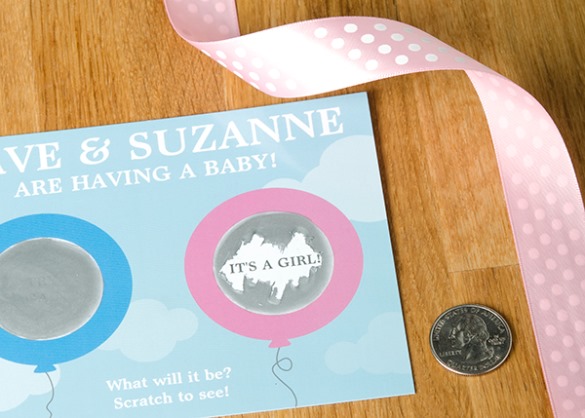 Source
Silly String:
So many photos online of silly string reveals: I personally think it's better for just 1-2 cans for the party. Especially if it's a surprise to yourself – have someone else have the correct cans, and then spray them at each other – love this photo: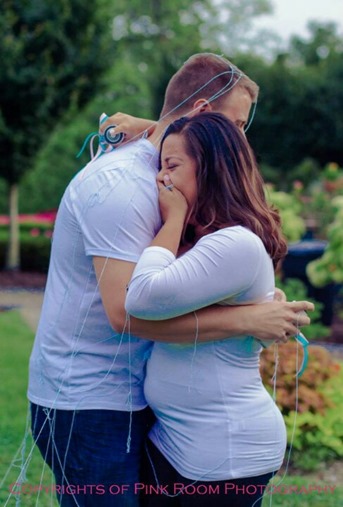 Source
Photo shoot:
Sending photos to those who are curious to know the gender – it's also a fun way to announce to Facebook and other social media! I adore this photo: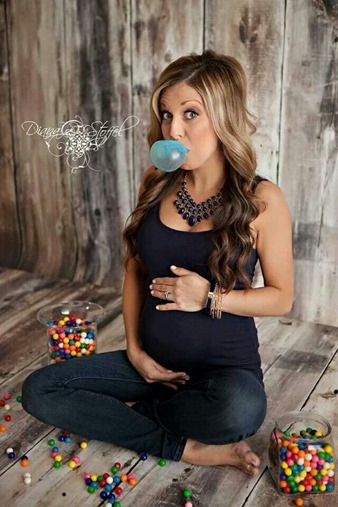 Source
Party it Up!
Filling piñatas with the right colored toys or candy, or giving presents with the right-gender clothes or toys in it.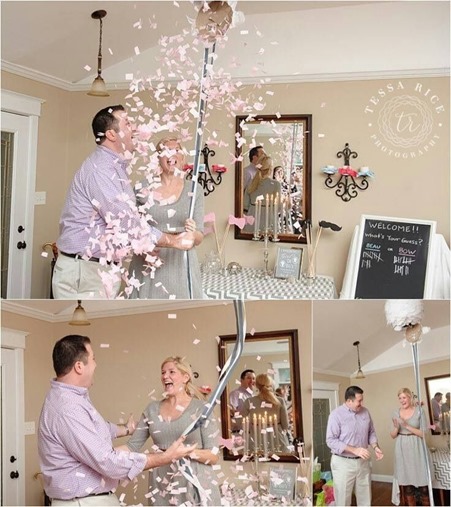 Source
Get Crafty:
Write it on your tummy, or have an older sibling announce it through their clothes or in their own little voice or have it revealed to you while painting baby's room!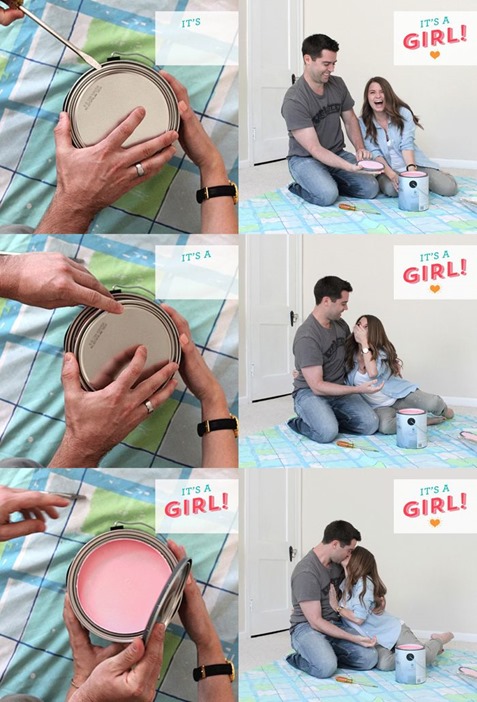 Source