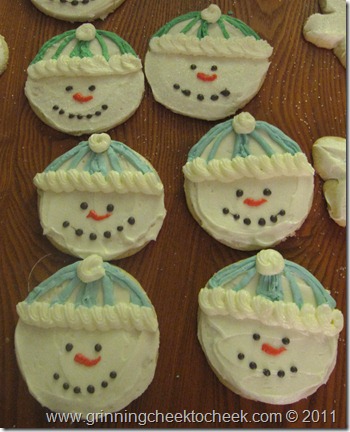 Last Year I decided to get pretty creative with some of my sugar cookies.  I ended up being awake until about 3am on Christmas Eve decorating cookies.   I suggest getting them done a little less 'last minute'…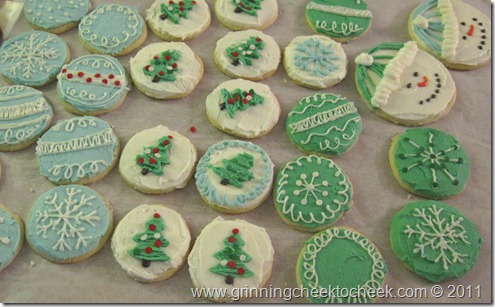 To be honest – I ended up making these circle sugar cookies because no matter what shape I cut out with a cookie cutter – it always expanded and it got ruined.  So I used a cup to cut circles instead!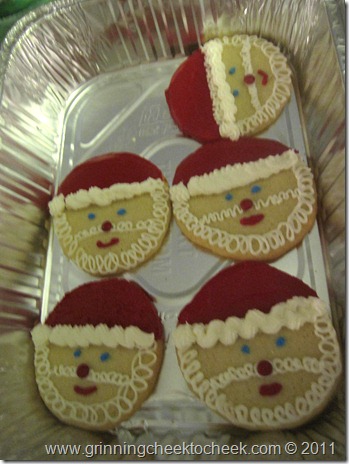 Do you do Sugar Cookies for Christmas?