I love learning new recipes!  When I was first married (almost 9 years ago!) my mom was telling me all of her recipes.  I had not cooked much growing up, so I was trying to learn all the basics, without getting TOO fancy.  One of my favorite things to make is Pot Roast.  My mom's recipe included a can of Coke, poured over the pot roast and vegetables along with a package of Lipton's dry onion soup mix.  When she told me this – I was concerned.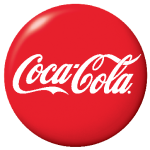 "Mom? Seriously?? Coke? ON BEEF??"  She swore by it, and says it makes the most tender and juicy pot roasts.  So. I went along with it, just knowing it was going to taste funky.  But it turned out pretty amazing; and we've been using Coke for our roasts, ever since.
Recognizing the brand has become a special part of people's lives, Coca-Cola has launched Cooking with Coke – a site dedicated to Coke-loving moms and families. The new site provides a place to share recipes, family stories and mealtime traditions. Visitors to the site can build a personalized recipe book from any they like and share tips on how to get the whole family together.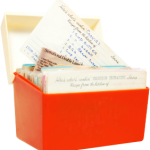 When I was given the information about the Cooking with Coke website, I immediately looked up some other Coke recipes that I wanted to try.  After looking through the website – I am so craving BBQ ribs – and I see several recipes online that I've got to try – as soon as ribs go on sale around here..!
If you have any recipes that you or your family uses with Coke: now is the time to share them – because you will be entered into their sweepstakes for a cookbook; cookware; knives; and much more!

Also: you can enter HERE for a chance to win an Ingrid Hoffmann 12qt Tamale Pot and Steamer with Lid by T-Fal!
Win It!!!
Coke is giving away an Ingrid Hoffmann 12qt. Tamale Pot and Steamer w/Lid by T-Fal.  RV $50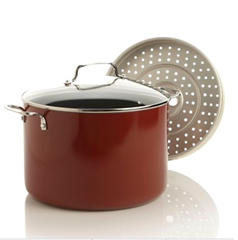 This first entry is MANDATORY: Visit Cooking With Coke Website and either Share a recipe (and paste what you've shared) or tell me a recipe that you'd love to try!
Optional Extra Entries: (only after mandatory entry is done!)
Subscribe to my blog via email
Follow my blog publicly via GFC
Follow my blog via Networked Blogs
Post my NEW Button on your blog. This button is different from the old one and the coding will need to be changed.
Follow GrinCheek2Cheek on Twitter on twitter and tweet about this giveaway:  (this may be done daily)
#Cooking with #Coke is Fun! I'd like to #win a 12qt T-Fal Steamer from Coke @GrinCheek2Cheek #Giveaway Ends 5/27 http://tiny.ly/t7V2
Like GrinningCheektoCheek on Facebook!
Vote for me on picket fence blogs. One Entry per vote(per day).
Enter any of my other Current giveaways. 1 extra entry per CURRENT contest entered.
NEW: Post my link on any of

that day's

CURRENT

Public Giveaway linky for this giveaway.  Should say something like – GC2C– T-Fal 12qt Steamer Pot – Ends 5/27 *and the link*. Comment to me the link to where you submitted it. (i.e. for a Tuesday Giveaway Linky – post it anytime before midnight that same Tuesday)

Open to U.S. only.  Giveaway ends May 27th, 2011 at 11:59pm. Winner  will be drawn by 'andthewinneris…' the following day, and will be e-mailed. Winner will have 48 hours to respond or a new winner will be drawn.