Considerations When Furnishing your Patio
Having a beautifully decorated and furnished patio area is a great way to extend your home. Your patio is the ideal place to relax in the summer, entertain guests, or simply chill out and unwind. The patio area can become an outdoor haven for you and your family, which is why it is important to put time and consideration into creating an area that provides practicality, offers comfort, and boasts style.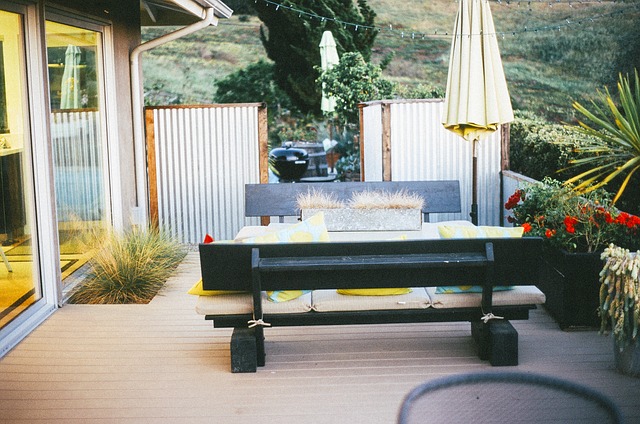 There are a number of things that you need to consider when creating the perfect patio area. You need to think about what you will be using the patio area for, who will be using it, and how easy you want the maintenance of the area to be. You also need to consider how much you can afford to spend on creating a practical yet comfortable and stylish patio area that will suit your needs and whether you want to opt for green products as much as possible.
The decor of your patio
One important consideration when you are working on creating the perfect patio is what sort of decor you want. For example, you may want to opt for high quality decking for your patio or you may prefer to have paving slabs. If you have young children, you may even want to opt for outdoor rubber flooring, which is commonly used in play areas, as this can minimize on the risk of injury if your children fall while in the patio area.
Other considerations when it comes to decor and fittings for your patio area include:
Lighting:

You need to consider what sort of lighting you want for your patio area if you plan to use it in the evenings. This could be anything from outdoor wall lights to decorative lighting such as outdoor fairy lights, which can add a touch of elegance.
Heating:

It can get a little chilly in the evenings, so if you are going to entertain or sit out on the patio on summer evenings, you may want to look at your heating options. There are a number of practical outdoor heaters you can choose from to ensure that your patio area is always warm and comfortable.
A canopy:

Sitting out on the patio in the daytime or early evening in the summer can mean that you are exposed to long periods of sunshine. You may therefore want to consider providing shade with a wall mounted canopy that can be pulled across over the seating or eating area for protection and shade. You can then enjoy dining al fresco or

enjoying cocktails

while also keeping cool.
Furniture:

When it comes to furniture for your patio area, you need to ensure that you keep style, comfort, and practicality in mind. There are many different types of patio furniture you can choose from, with a choice of materials such as wood, plastic, metal, and wicker.
By taking the time to consider what you need for your patio area, you can ensure you create an area that looks stylish, offers comfort, and is practical and easy to maintain.