We are a tech-filled family. It's no secret that my husband and I like to stay current with the tech trends – it's only unfortunate that we can't afford everything we want… so we have to keep what we do purchase, safe!
Besides this most recent laptop purchase (my Macbook Pro) – the last computer we bought was about 6 years ago.  It really was a great investment for us – however, last year we started having some 'issues'. The computer was getting temperamental.  I had let our virus protection lapse, and forgot all about it.. until.. the computer stopped functioning nicely.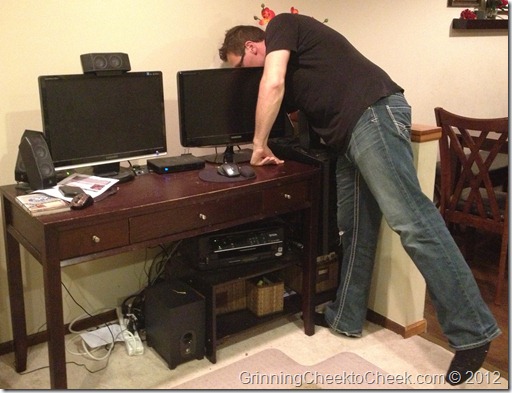 Thankfully, as part of the Best Buy Ambassadorship that I'm involved in, I am also able to test and review the Geek Squad® Tech Support
for PCs, Macs, and Tablets.  – Oh goodie! Because we have all three!
Geek Squad doesn't care where you purchased your items from – so our computer which was purchased over various parts of the internet and then built at home is still covered.
What is Geek Squad Tech Support?
Geek Squad Tech Support is like having your own personal Geek Squad Agent available 24/7 with unlimited access to in store, over the phone, online chat and remote Agent support. An Agent can log onto your computer safely and securely while you watch your problems go away. Plus you can have an Agent come straight to your home for a special discounted price of $49.99/visit.
With Geek Squad Tech Support get unlimited virus removal, computer tune-ups, hardware, software and operating system installations, password resets and troubleshooting help.  Plus, get on-demand access to an expansive library of over 50,000 "how-to" online videos on how to use Windows 8, get tips and tricks on iPads, learn how to create your own Flash video animations and more! You can use the service as often as you like – no question is too big or too small.
So one night when I was slightly bored – but angry because my computer wasn't working as fast as I wanted, I logged into Geek Squad Tech Support online.

I was able to select the person who I wanted to chat with – there were several people ready and waiting to talk to me!
We started our chat.  I explained the issues – that I was pretty sure I had some computer viruses, and then he walked me through an install of a program that allows him to take 'control' over my computer. It was pretty neat.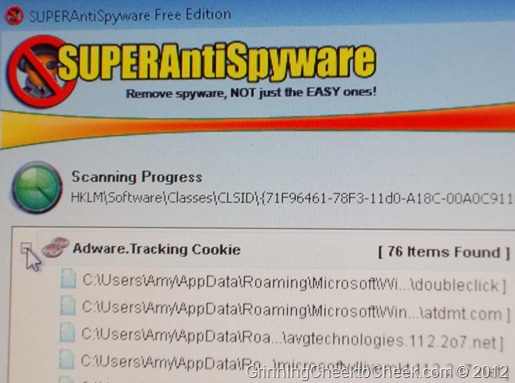 He installed another program to start the spyware detection and removal.  I was told that it might take an hour or two – and that I was free to walk away from the computer – and that he would call me on my home phone should he need anything.
Simple as that!
Except… my computer froze halfway through the scan. Through some diagnosis the tech discovered that our power supply was likely the cause of some of the problems, and we would need a new one.
We were able to get a new one installed.  Although if my husband didn't know how, we would have been able to bring the computer in to Best Buy and have them help us install a new one – at no charge (of course, we would have to purchase the power supply). But how cool is that?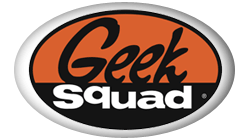 After getting the power supply installed, we logged back into the Tech Support, and started our chat with another person – who took over the computer, and got everything running again.  He even installed a brand new virus protector, which is a $49.99 value – to ensure that we keep our computer running smoothly!
I'm almost too embarrassed to admit, but we had OVER 400 spyware and virus objects to quarantine… Yikes.
But most recently.. Our motherboard died. *sadface* So… we need a new one of those before our computer will even turn on again! It just goes to show that having a computer running almost 24/7 for 6 years isn't exactly GOOD for your computer…(who-da thunk-it?) I think we'll leave the installation of the motherboard up to the experts at Geek Squad.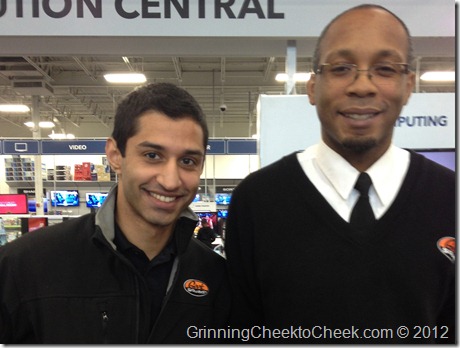 I'm telling you this story because I'm sure that because you're reading my blog online – you've got some form of electronics… and I'm guessing that you want your Computer to stay running nice and smooth. Right?  Well, Geek Squad is a great investment for your computer and they're offering you a free check-up, and 10% off their services when you click through this ad below:
Last but not least, Geek Squad is super awesome at helping you figure out your new technology.  I have used them several times in the last month or so – while trying to figure out Windows 8, and these cameras that I'm testing… But more about that, soon

How's your computer doing?
I was provided with a 1 year service plan for Geek Squad to test and share with you. My relationship with Best Buy does not in any way influence my viewpoints on any of the products or services they are offering me. This post also contains affiliate links.