I was looking for a few other diaper stores to partner up with, and came across Comfy Cozy Diapers. I think I must have found them through a search of a particular diapers retail locations in Minnesota… because I had been looking for a MN diaper store.

While I hadn't started using cloth diapers yet when I first contacted Amy – the store owner – We had agreed to meet somewhere after I returned from BlogHer.
However – if you've kept up with the story, We did the official switch, WHILE I was at BlogHer…. and My husband was not having an easy time.
SO when I returned from BlogHer, and started to try it out myself, realizing that I, too was getting leaks – I contacted Amy again in desperation.
That's when we decided to meet at the mall the next morning. I met with her – and she handed me a Thirsties Fab Fitted, a Happy Heiny's Happy Hempy, two covers, two KnickerNappies Super Do's, some Detergent, and a Wetbag.
She was so helpful and talked with me about how I was diapering and the different solutions that I could try with the boys' diapers. I pulled Ethan out of his stroller and let her have a peek at the diaper I currently had on him – and she then started talking to me about 'fit' and 'rise'. Haha… because apparently I had the diaper on Way too lose. Ethan is smaller, so although the diaper stays UP while attached without any rise buttons snapped – it does not mean that it's effective.
Live and Learn, right? Glad she was able to correct me – because that's when things started turning around for us – and we were finally able to wake up without having a big wet mess in the morning.
I have a special place in my heart for Amy at Comfy Cozy Diapers

Comfy Cozy Diapers
Taking a look through her store she has pretty much everything you need to get diapering! I love that she has everything sorted either by brand, by type, by price, or best yet: by FABRIC. So when I'm struggling with something like night time dryness, I simply can look for some Wool items, or Hemp – Although she does have another column that is dedicated just for Overnight and Heavy Wetters.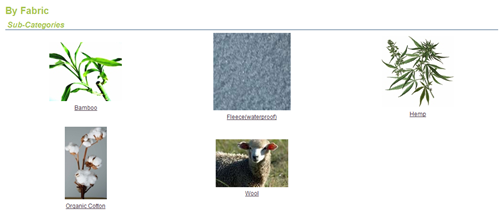 She also has a newborn rental program – where you can rent a large set of diapers that will get you through your first few months of diapering, for just $38/mo! Can't hardly beat that for 3 months of diapers!
Who want's to try ordering something from Comfy Cozy Diapers?!
Giveaway!!
(Open to US Only)
A Lucky winner will receive a $25 Gift Card to Comfy Cozy Diapers!
Visit Here for instructions on how to enter
This first entry is Mandatory: Visit ComfyCozyDiapers.com and tell me what you might buy if you win!
Optional extra entries: (only after the above mandatory entry is completed!) All are worth one entry unless otherwise specified. Leave one comment per entry.
Subscribe to my blog via email (be sure to confirm!) – 2 entries
Like GrinningCheektoCheek on Facebook
Follow my blog publicly via GFC (lower right box)
Follow my blog via networked blogs (lower right box)
if you grabbed my Adventure to cloth Diapering Button before 8/22 and left a comment here telling me that you did so, add 2 entries
Like Comfy Cozy Diapers on Facebook – Maybe say Hi if you're feeling extra nice! (not required)
Follow @ComfyCozyDiaper on Twitter – Maybe say Hi if you're feeling extra nice (not required)
Follow @GrinCheek2Cheek on Twitter and tweet about this giveaway. (up to 1x/day)
Want to #Win a $25 GC to ComfyCozyDiapers.com? Enter @GrinCheek2Cheek Adventure to #ClothDiapers Event #giveaway http://www.grinningcheektocheek.com/comfy-cozy-diapers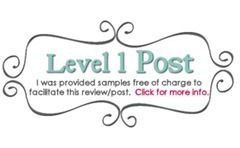 Giveaway ends September 23rd, 2011 at 11:59pm. Winner will be drawn by 'andthewinneris…' and will be e-mailed. Winner will have 48 hours to respond or a new winner will be chosen.