With the Holidays just around the corner, and the greatness of summer grilling coming to an end – I've been thinking and preparing myself mentally for the nostalgia of the season. Last year I was dreading the Holidays as they were approaching so quickly and I wasn't prepared. This year, I can hardly wait to get the Christmas decorations out and start baking Christmas cookies!  All of this indoor cooking though has reminded me that I need to clean the oven so I don't smell burning pizza when I should be smelling gingerbread cookies!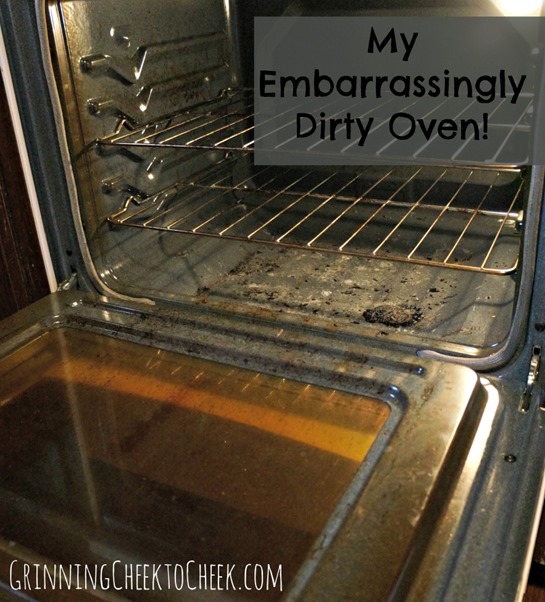 To be honest, my Oven hasn't been deep cleaned since we bought it a little over two years ago – and when it started getting really bad this summer – I switched over to grilling pretty much every meal – and then a few weeks ago as temperatures started to drop – I started using our new Breville toaster oven to avoid the fact that I actually would have to clean the oven. But Holiday baking is definitely too big for my Toaster Oven to handle on it's own, so I am just going to have to suck it up!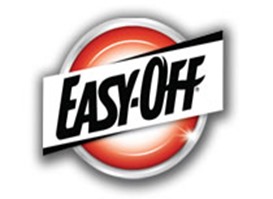 I have learned from my mom's expertise that I shouldn't work TOO hard to clean the oven – but rather I should get some Easy-Off and let the spray do the hard work.  So last time I was shopping, I headed over to the cleaning section and picked up some Easy-Off Heavy Duty oven cleaner. I know that my oven mess has been baked on several times over – and I would need something that can clean an oven even with the toughest stains.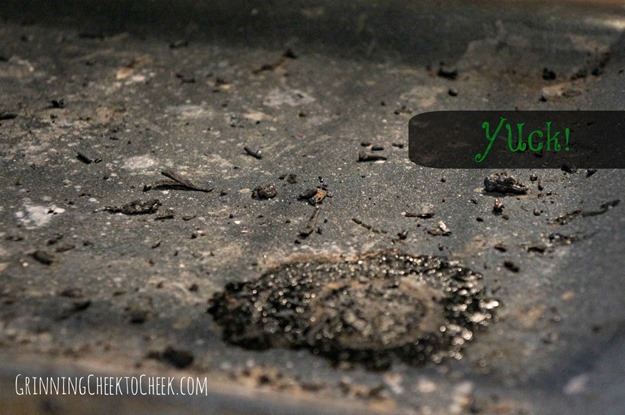 Easy-Off Fume Free Oven Cleaner penetrates tough baked-on oven grease to effectively clean with no nasty fumes. And It leaves your oven with a fresh, lemon scent! And for those of you who are more on-top of cleaning your ovens or are clean the oven as-you-go kind of person: you can use Easy-Off for spot cleaning when you make something a little more messy.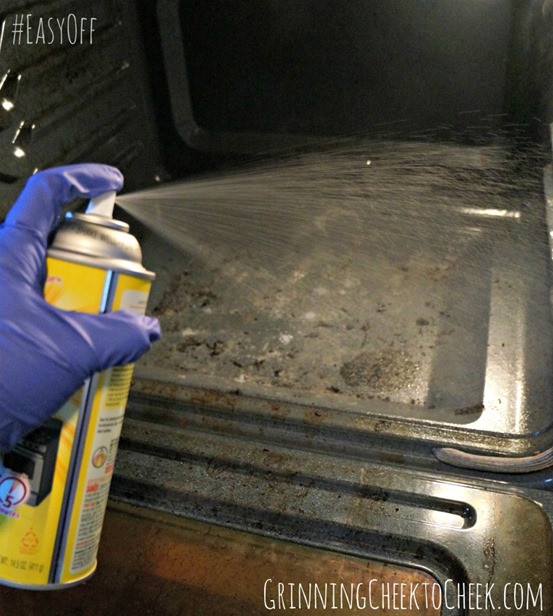 I was absolutely stunned at how easy it was to clean the oven after spraying Easy-Off Heavy Duty oven cleaner into my warm oven and letting it sit for 5 minutes. I didn't have to use any pressure whatsoever to remove stains. It literally liquefied each and every stain.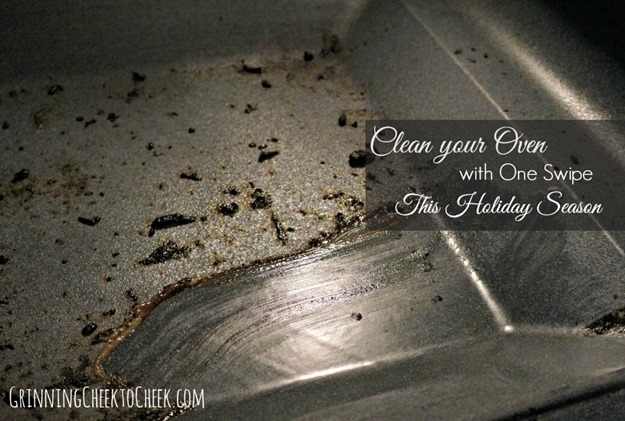 Yes, it did smell: I had to open the windows to get some ventilation through the house, and coughed a few times while just trying to breathe. But after a few minutes with the windows open the breeze took care of the heavy fumes and surprisingly enough, inside the oven didn't have bad fumes while I was cleaning. My kids were over at the neighbors house. The directions say to remove pets from the area, I prefer to expose as little people as possible to the fumes – so I was alone.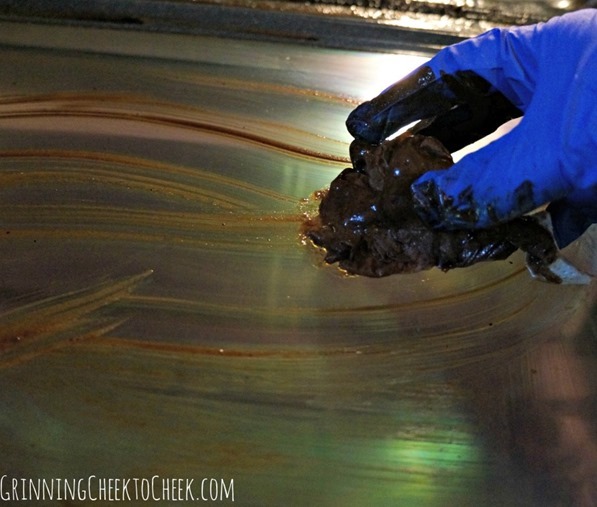 I used paper towels to remove the majority of the stain. The directions say to use a sponge and water, but I just like throwing things away and not rinsing them out – call me wasteful, I'm ok with that. It took a good 10-15 paper towels to get the grease and stains out of the oven – which left me with a streaky oven. I used a vinegar/water solution – again using paper towels – and wiped it all down. This took the remaining residue off and got the last bits of streaks out.
Overall from setup to cleanup it took me about 30 minutes to clean the oven that has not been cleaned for 2 years. That is not bad at all!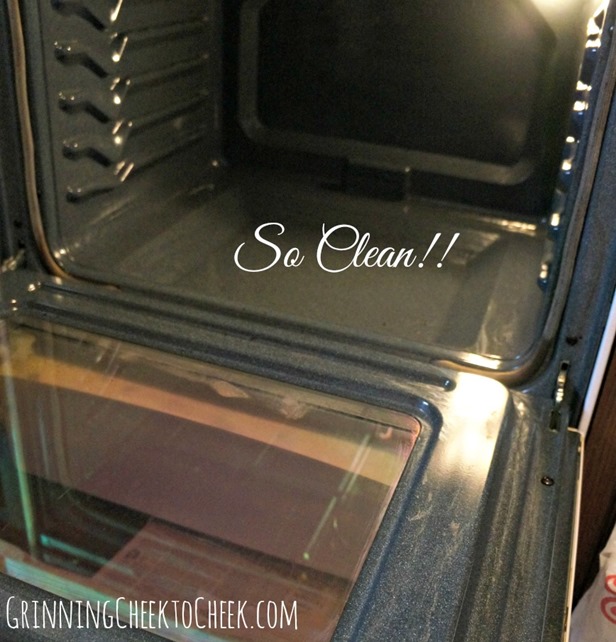 Now I won't have to be embarrassed when cooking Holiday dinners for family/friends and explain the burning smell to them – and not only that, but my oven is shiny and so clean inside, they'll wonder if it's new!
Click here for
10 Helpful Tips for a Squeaky Clean Oven this Holiday Season!