I received a Citrus Lane Box and want to share my impression with you! Opinions are 100% my own and not influenced by compensation.
Citrus Lane Monthly Boxes
Babies are busy! Growing, learning, changing, eating, playing, so much! Micah has grown so much in the last year, it's unbelievable. And the next baby will too! Citrus Lane is a subscription service that sends out boxes every month for as many months as you want. I think Citrus Lane is a fantastic idea!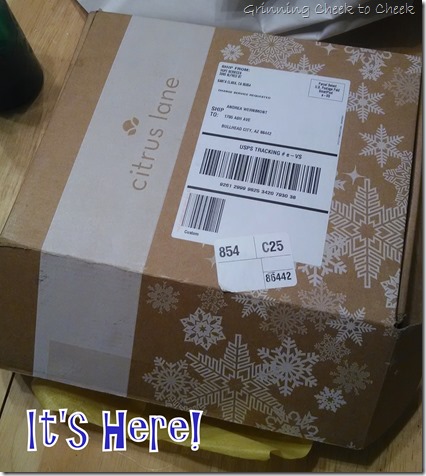 At first, I thought, this must be super expensive! Then I checked out the prices, and it's actually super reasonable for what's included! Actually cheap if you sign up for a whole year!. My next thought: a Citrus Lane subscription would make a fantastic baby shower or new baby gift!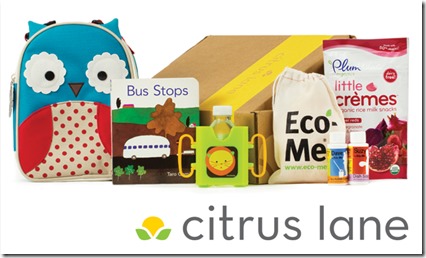 My Citrus Lane Box
My box included a super colorful book, a cute puppy plate, a little thing of baby-friendly dish soap, and a crazy little organic wooden car. Micah loves cars, so of course that was a hit. This dish soap is so useful (it seems like each box has something useful rather than fun, which is awesome for busy moms).
The book is cute and cardboard, perfect for my little man. And Micah loves the eat so the puppy plate comes in super handy! I was impressed. I did expect another item or two, but am really impressed with the quality of what came.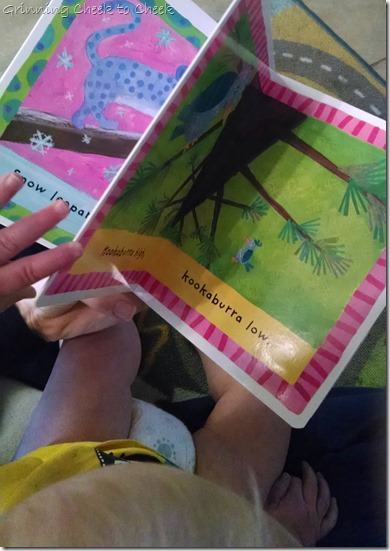 Citrus Lane Subscriptions
According to their website, Citrus Lane has a whole board of people that look into the products that go into their boxes. They send items based on their usefulness for busy moms and dads. They don't send the products that make them the most money. It's really reassuring to know that the box will be full of things to actually help parents in the journey rather than just a random collection of toys that will break or get set aside.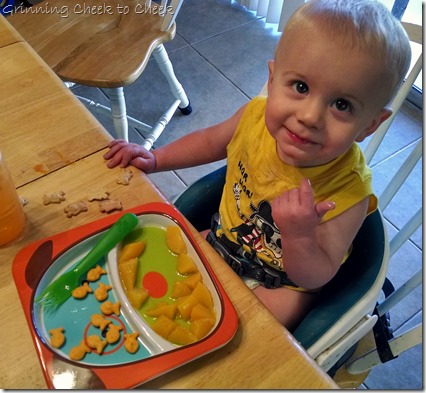 Citrus Lane Extras
Totally random, but the bottom of the box was super cute. It had to be done on purpose and it make me smile.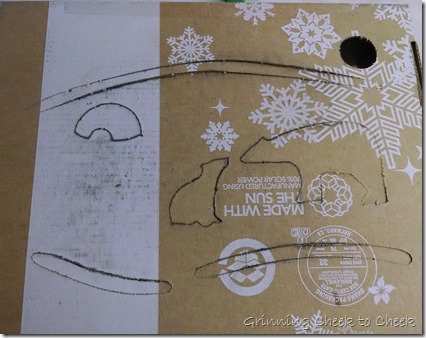 Citrus Lane also has a whole online community to find guides about learning, traveling, playing, and so much more. It's a great resource for parents!
Plus, you can buy single products in the Citrus Lane online store! Yay!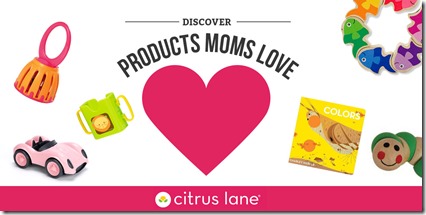 Overall Impression of Citrus Lane
Trusted products, reasonable prices, and the opportunity to have toys and useful items arrive at mom's door every month. And free shipping! I'm not signing myself up because Micah already gets tons of toys from blogging and church members, plus we can't help ourselves at Goodwill and Salvation Army. I do think it would be a great option to gift to a new mom! Check it out for yourself!
Plus, Use code TAKETEN for $10 off any new subscription!