I'm going to share with you about one of my son's favorite shows –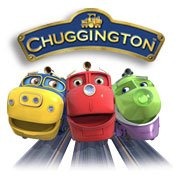 Have you heard of Chuggington?  If you have Disney Channel you probably have – but if not, and you have little trainiacs like me – you should definitely check out Chuggington.  It's TrainTastic!

Chuggington is SO much more interactive and playful than some of the other train shows we've seen.  The bright colors and the fun sayings and whimsical attitudes, really are great.  They also teach some good lessons along the way.
It's a sad day when our DVR isn't working or when we're away from home and Andrew is wanting to watch his Chuggington shows.  So I was thrilled when they started coming out with DVD's!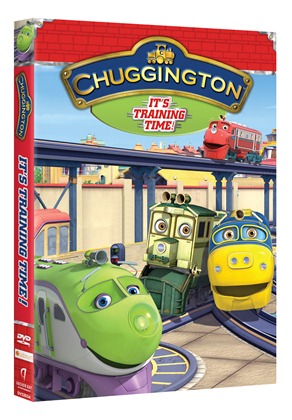 "It's Training Time!" features six episodes plus a three-minute bonus "Badge Quest" episode.
Episodes Include:
Training Time Harrison
Wilson Gets A Wash
Koko And The Tunnel
Watch Out Wilson
Wilson's Smooth Move
Eddie Finds Time
Running on Time – Badge Quest
Andrew loves Chuggington SO much he chose to be Brewster for Halloween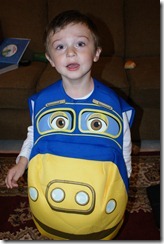 You can purchase this DVD anywhere movies are regularly sold for apx $16.98.