Trainees, start your engines!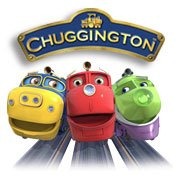 The Chugger Championship is the newest 'winner' in the chuggington DVD series from Anchor Bay Entertainment.  It became available in stores nationwide on October 11, 2011.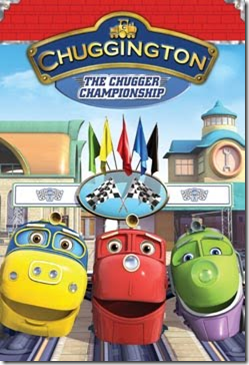 In "The Chugger Championship," the traintastic trio is ready to put their "wheels to the rails" for the biggest race in Chuggington!  These six, action-packed adventures will have the whole family cheering. Young fans join Wilson, Brewster and Koko as they prepare for a test, invent a new contest and pick up a fun hobby, while learning about the importance of accountability and responsibility.  Along the way, the three friends – and viewers at home – discover that a true champion isn't always the one who finishes first!
Ok.
The cutest story ever.
As the DVD arrived at our home – I was expecting it – and so I felt the package and knew it was the DVD.  I called Andrew to come up and help me open it.  I opened the top of the envelope – and as he reached inside and pulled I out of the envelope – his eyes got big and WIDE and his mouth went like "O" and he said… 'I Can't Be-weave It!!!"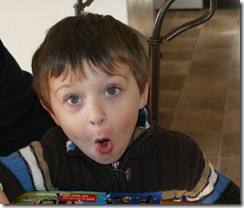 It was really cute.

  I laughed SO hard.
Then he watched it.  Right.Away.
It's so great to be able to have our Chuggington Episodes on the go now!
And You Can Too!!
Enter to win The Chugger Championship on DVD AND the Chuggington Safety Prize Pack by clicking below to the Rafflecopter form!
The Chuggington Safety Prize Pack includes Chuggington themed: printed activity book, tip sheets, stickers, a children's traffic safety vest, and a die-cast engine!!