Having a 1 year old and a 3 year old, it's practically impossible to stay indoors all winter. We've been trying to find some fun things to do, that aren't outside.
We've found a few nearby indoor parks, and have joined some preschool play date type things for the weekdays.. but our favorite place to go is Chuck E. Cheese.

I love that I don't have to cook – and the cheap entertainment, Dad loves to play the games, Ethan loves the space to just run around, and Andrew loves all of it.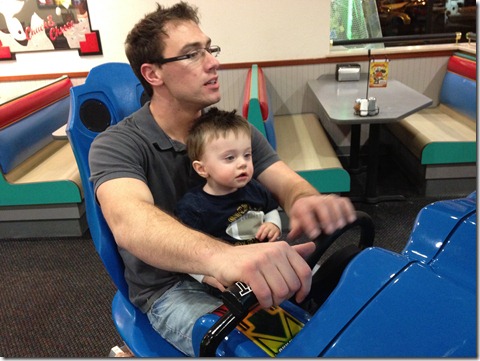 The cool part, is that we don't even need to spend that much money!  I usually print off a coupon before we go – and for $20 we can spend the evening eating pizza, and playing games.  I also print off some charts periodically for Andrew so he can earn more tokens and a trip to Chuck E Cheese.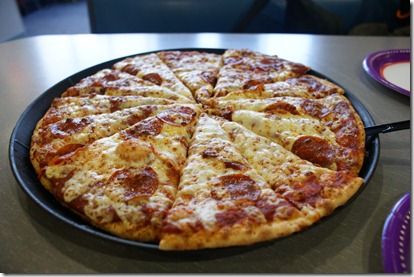 All the games and rides only require one token – so we can play for quite a long time.  When the tokens are gone, there is still the slide and climbing areas that the kids love.
Andrews Favorite things? He loves the kiddie rides – especially Clifford the Big Red Dog and the School Bus.  He's terrified of the moving/live Chuck E. – but likes his pictures!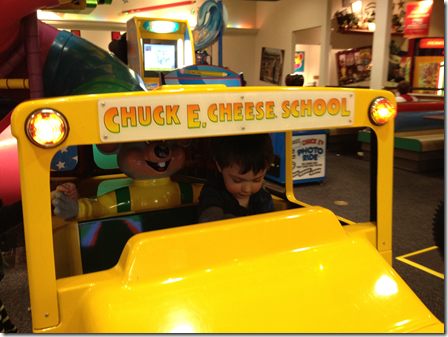 Ethan also loves the kiddie rides, and likes to sing and dance to the 'wheels on the bus' song that one of the rides sings.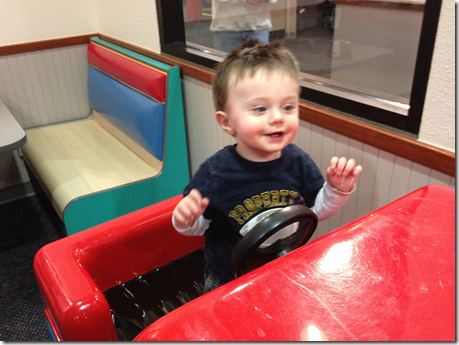 It's one of those places that we'll be visiting often over the next several months, and years.
This winter when you're looking for some indoor fun – find the nearest Chuck E Cheese and let the kids run and play!!
Do you Love Chuck E Cheese's as much as we do?
Win IT!!!!!!!!!!
One Lucky Reader will win a Gift Card for a Large Pizza, 4 Drinks, and 30 Tokens!
Mandatory Entry: Leave a comment here telling me your favorite part about visiting Chuck E Cheese's! Then Click 'I Did It!' in the Rafflecopter.