My kids seem to be keeping track of how long it's been since we've been to Chuck E. Cheese's! And last week we finally had the chance to go again! We had been planning on it for some time, but it seemed like every time that we would plan on going, someone was getting sick! So this time the kids were really pumped to go.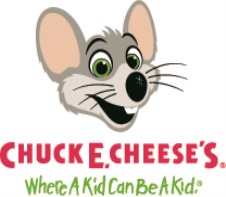 Whenever we go to Chuck-E-Cheese we always order a pizza, and some beverages – along with some tokens to use. I usually check out their site for coupons – but totally forgot to get the coupons this time. Thankfully I was able to load them up on my phone and use the coupons that way!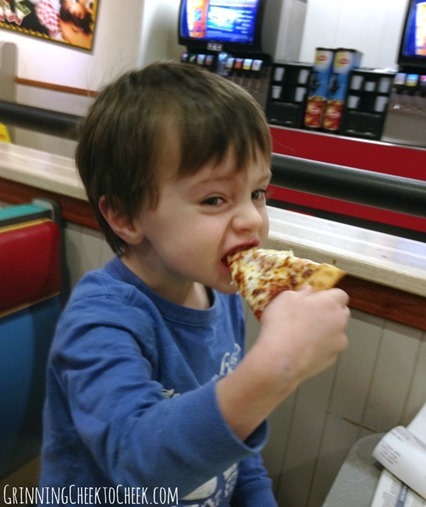 Right now at chuck E. Cheese – Each 18-ounce cup contains a game piece for "Let the Good Times Rip" in-store game. Simply peel off the game piece and see what you won! The prizes are awesome, too – like a $5,000 Disney® Cruise Line Vacation, XBox One™ Console, Razor Crazy Cart™, PlayStation® 4 Console, Chuck E. Cheese's gift cards, board games, tickets and more.

This in-store game is going on now until March 31st so don't miss out! Grand prize winners can go to www.chuckecheese.com/peelnwin to redeem their grand prize. Tickets are redeemable at the merchandise counter. For more chances to win, keep coming back in to play the game and make sure to sign up for the Chuck E-Club® or visit the website to find coupons before your next visit.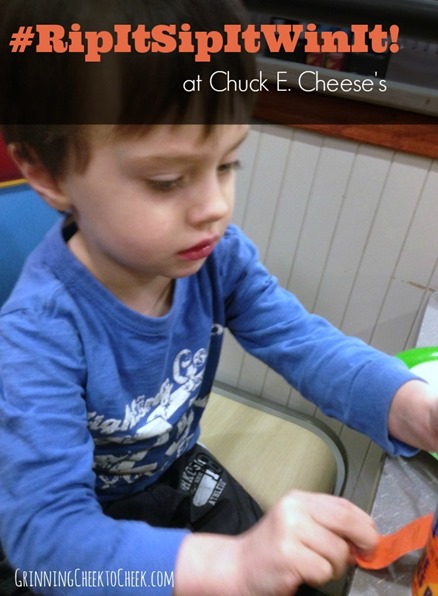 Between the four of us, we ended up with 25 extra tickets – which was just the extra tickets that we needed to let us get some really cool prizes!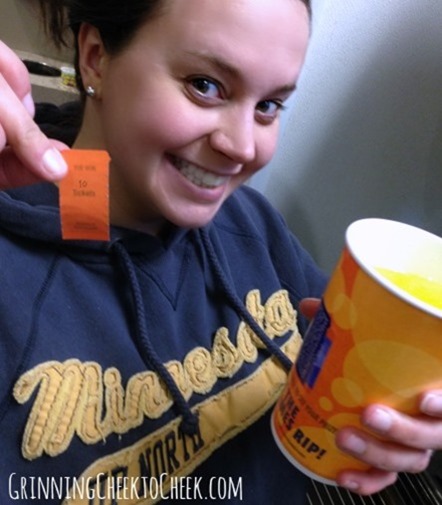 So head over to Chuck E's For a chance to win a great Vacation or some other awesome items.. I was *really* crossing my fingers for the Disney Cruise – but… I'll have to go back again soon to try again!
Either way, It's likely due-time for a  Chuck E Cheese trip, and this game is just an extra little perk.
I love that it keeps the kids (and my husband) entertained while I chill out eating from the salad bar!
For money saving tips, be sure to see this post I wrote: 10 Tips to Thrift Your Way through Chuck E Cheeses.
When was your last Chuck-E "Vacation"?