I have always been a tech nerd. I'm an early adapter when it comes to new technology. I am a huge fan of Google products. What can I say? I dig new technology and gadgets that enhance my quality of life. We had the opportunity to try out the new Chromecast Audio at Best Buy. We own several Chromecast devices and use them daily. This product not only meets my expectations for streaming music. It also looks cool too.

What is Chromecast Audio?
The Chromecast Audio system enables you to play music on your speakers wirelessly from your tablet, phone or computer. Similar to Chromecast the Chromecast Audio device uses WiFi instead of Bluetooth connection. Allowing you to stream your favorite music or podcast in crystal clear hi res sound. You don't have to worry about interrupting your music you can still make phones, send text and use apps as your normally would. Your music will not be interrupted. Nor do you have to worry about draining your battery.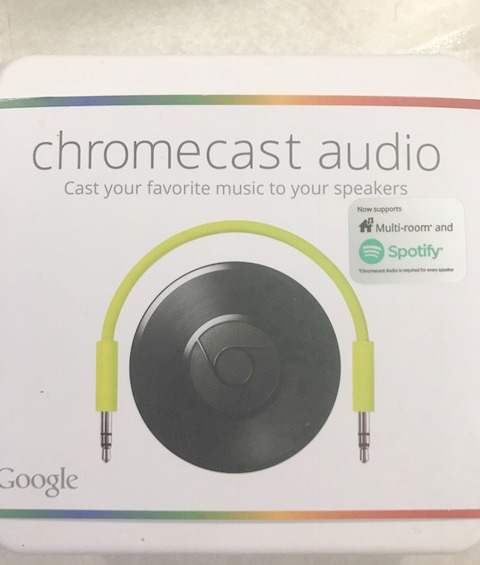 My favorite feature is the Multi-room play. Allowing the user to sync together multiple devices to fill every room in your home. You can now listen to the same song in multiple rooms on multiple speakers.
What Apps Can I use?
You can use apps like Pandora, Spotify, YouTube Music, iHeart Radio, Vevo, Google Play Music and more. You can find a full list of apps available to use with Chromecast Audio here.
My Thoughts on Chromecast Audio
I have used my new Chromecast Audio device every day since I received it. I love it! It syncs immediately soon as I power up one of the apps. It's so easy to pause, play change the song by just using my phone. At $35 per device available at Best Buy. Chromecast Audio is an inexpensive way to fill your home or space with your favorite tunes in just seconds. Before Chromecast Audio I relied on the Pandora app on my TV for music. This was ok however I wasn't able to stream the same music in multiple rooms.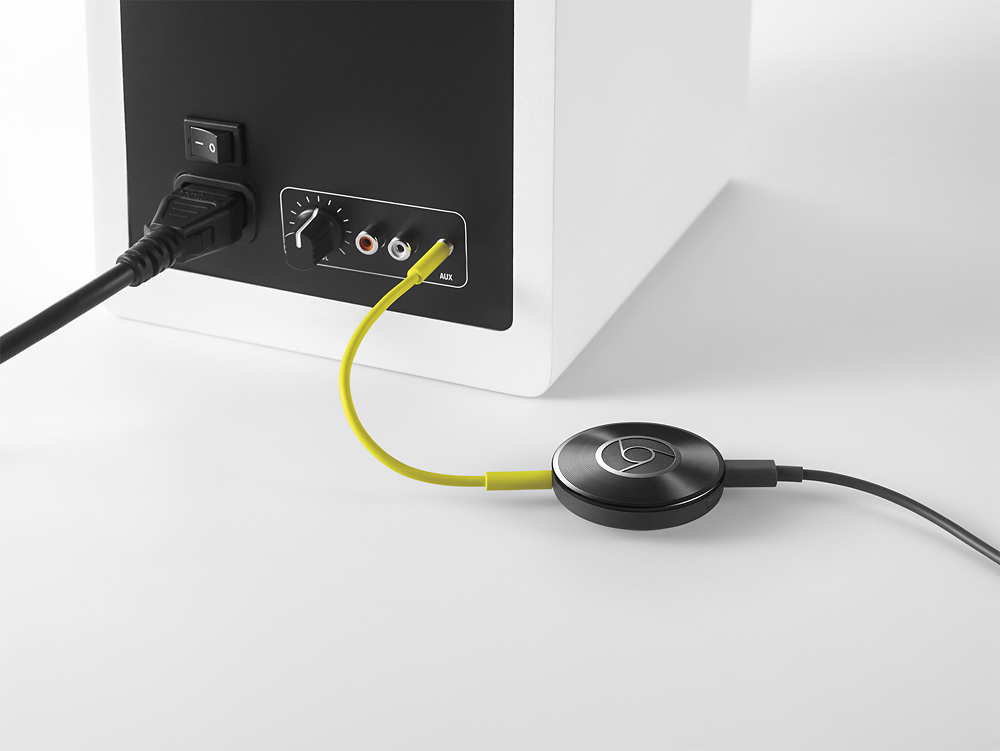 I am happy with this product and how easy it is to setup right out of the box. I was streaming music to my speakers in minutes. The Chromecast Audio system is a must for anyone who enjoys playing music on your speakers, new or old. You can wirelessly play music from your phone, tablet or laptop. It's that easy. Chromecast Audio devices are available at Best Buy for purchase.
disclaimer: The reviewer has been compensated in the form of a Best Buy Gift Card and/or received the product/service at a reduced price or for free.