I'd have to say that this is probably my second favorite meal. I used to make it at least once a week; but kind of burnt out on it – and hadn't made it for almost 4-5 months maybe?? But I was in the mood for it finally again; and already had stocked up on these ingredients (any time they're on sale!)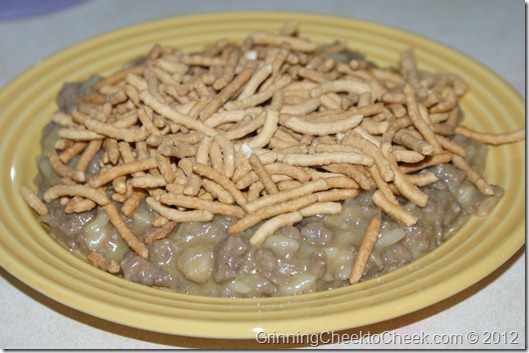 Ingredients:
1/2-3/4 sweet onion chopped finely
1 lb. Hamburger
Cream of Chicken Soup
Cream of Mushroom Soup
~2 TBSP Soy sauce (I just put it in to taste)
1/2 Cup Rice
1 Cup Water
Chow Mein Noodles
Directions:
preheat oven to 350. Chop onions finely and cook with hamburger. Drain fat. Mix in both cans of soups. then flavor with apx 2 TBSP of soy sauce. Pour into a 9×13 casserole; then add rice and water and mix carefully until soup is well dissolved. bake @350 for 25 minutes or until rice is tender. Stir well, then serve with chow mein noodles.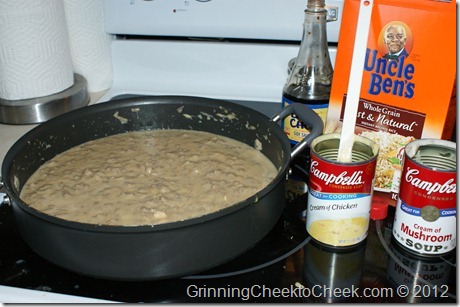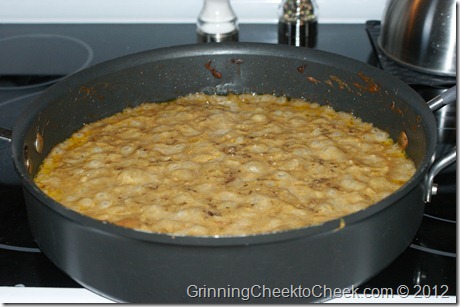 My pan goes directly into the oven so I put all ingredients in the pan and stick it all in the oven. We have added thing like French green beans or regular green beans to this casserole, and it tastes fine; we just prefer to have it with a side vegetable.