This past weekend was one that I waited all year for! My mom comes over to my house every year on the first weekend in December and we get a whole lot of baking done! She comes over bright and early and we bake through the evening. It's a lot of fun, but the best part is spending time with my mom and.. well.. of course, eating the goodies we make!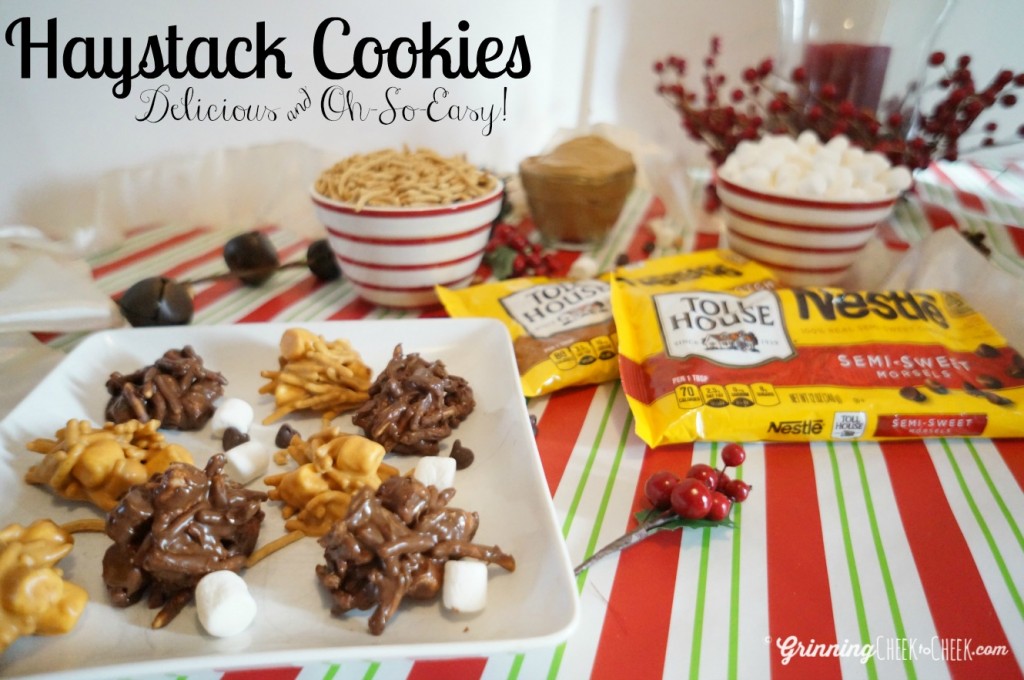 One that I look forward to most is the Nestle Toll House Haystacks! We've made these since I was a little girl, and they're often the first to go in my mouth! Perfection of Nestle Toll House morsels and peanut butter – mixed with the slight crunch of chow-mein noodles and marshmallows.
It's easy to change these up by simply changing out the flavor of the morsels. The original 'Haystacks' version is made with butterscotch morsels, but I change it up to make my favorite Chocolate version of these every year!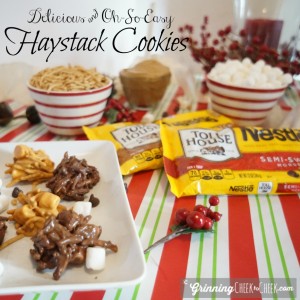 Haystack Cookies
2015-12-07 11:59:11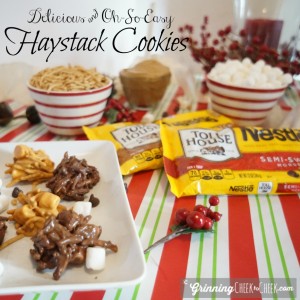 Delicious & Oh-So-Easy No-Bake Holiday Treat!
Nutrition Facts
Amount Per Serving
* Percent Daily Values are based on a 2,000 calorie diet. Your Daily Values may be higher or lower depending on your calorie needs.
Ingredients
12oz pkg Nestle Toll-House semi-sweet or butterscotch morsels
1 cup peanut butter
2 cups mini-marshmallows
4 cups chow-mein noodles
Instructions
Lay out long strip of parchment paper
In large bowl, mix 2 cups of mini-marshmallows and 4 cups chow mein noodles.
Melt Nestle Toll House morsels and peanut butter over double boiler until smooth and creamy.
Remove from heat, pour over chow-mein noodles and marshmallows.
Stir until well coated
Drop by spoonfuls onto parchment paper, let cool.
Notes
Be conscious of the size of the haystacks as you're laying them out. If too large, most people will be afraid to grab more than one! Bite-sized is best!
Grinning Cheek to Cheek http://www.grinningcheektocheek.com/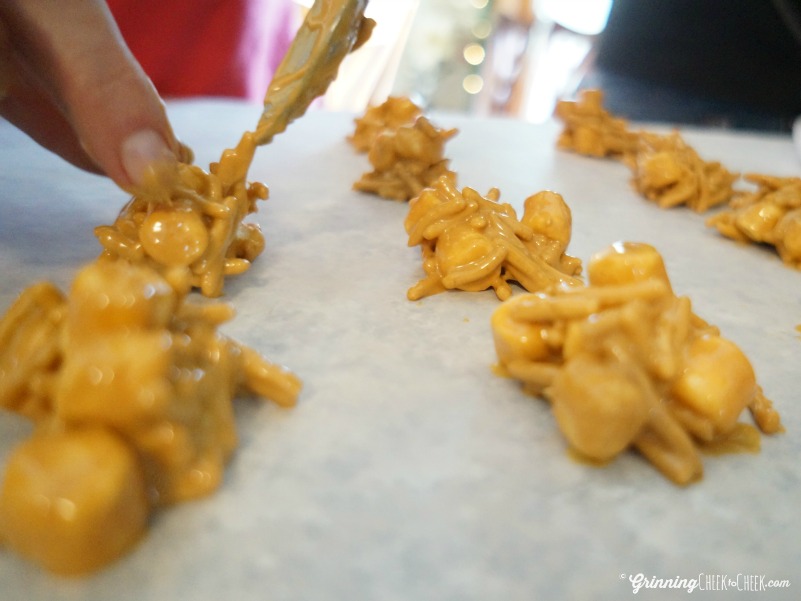 Right now head on over to my Instagram page and enter to WIN $20 Cash!!!
Also – right now you can print your very own coupons for Nestle Toll House! Great way to stock up on morsels for the year (I buy as many as I can afford this time of year when they're cheaper!)
WIN IT!!!
One Lucky Reader will WIN $20 Cash from ME!